Some foodie bits and bobs for you!
Just heard about this event today and I was instantly sold by the food menu! Expect hoisin duck fries from Fancy Fries, Thai curries and steamed buns from Canoodle, char siu ribs from Sticky Fig and Korean pork from White Heat. Naturally the foodie options grabbed my eye first, but there will also be traditional dancing, music and fireworks. It's this Friday at the Arcadian from 4pm-10pm. I'll be there after work, stuffing my face.
Kitchen Cookery School and Edible Eastside Crowdfunder
Kitchen Cookery School and Edible Eastside are teaming up to create a centre where you can grow and cook ingredients all on one site. Gardening, foraging and cooking classes, as well as supper clubs and tastings will be taking place.
Naturally kitting out a kitchen and restaurant costs a fair amount so they have set up a crowd funding appeal. Pledging just £15 or more will get you a range of treats such as pizza and beer, a cookery lesson, invites to the launch party and more!
Food Birmingham Halloween Food Festival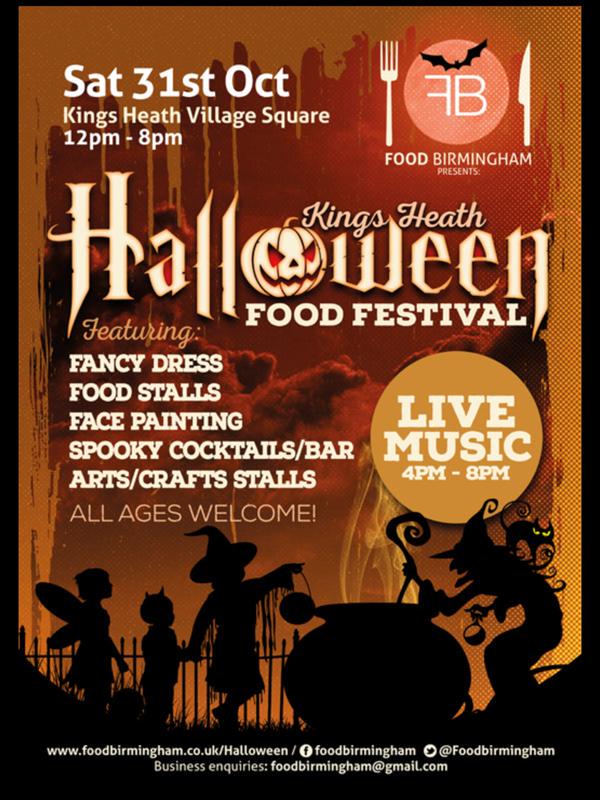 See above! Food Birmingham are hosting a Food Festival for Halloween in Kings Heath. On Halloween itself (the first weekend of Half Term!!) there will be street food, a bar, face painting and craft stalls. A fun way to spend Halloween.
Birmingham New Street and Grand Central Open
The updated Birmingham New Street opened last Sunday and brought new exciting food options with it, including Leon- fresh, tasty fast food. Tomorrow (Thursday 24th) Grand Central, the shopping centre part, will open, with SO many food places I want to try!
Tapas Revolution
,
Pho
,
Yakinori
,
Francesca
,
Paul Bakery
and more. I'll be going along as soon as possible so look out for foodie reviews soon.
UK Burger Battle- Battle of the Bacon Cheeseburger
Credit: Beefy Boys and UK Burger Battle
Rescheduled from September to October this event is actually sounding even better! Sponsored by Sailor Jerries, plus there will be live music. I also love that the burger is themed- and a bacon cheeseburger is my ultimate burger. The teams will be Beefy Boys from Hereford and What's Your Beef from Manchester.
What will you be up to in September and October?