Today's song: Lorde- Royals
HAHA. The title is an amusing pun- I have had my hair cut. (OK not that amusing).
I have a new hairdresser who got a bit scissor happy but she clearly knew what she was doing as I think it looks fabulous. It also takes mere moments to dry which is great for my mornings. When my hair was longer I sometimes wasn't able to wash it in the morning and that made me feel sad and greasy. Even though it is perfectly natural and healthy to leave a couple of days between washes!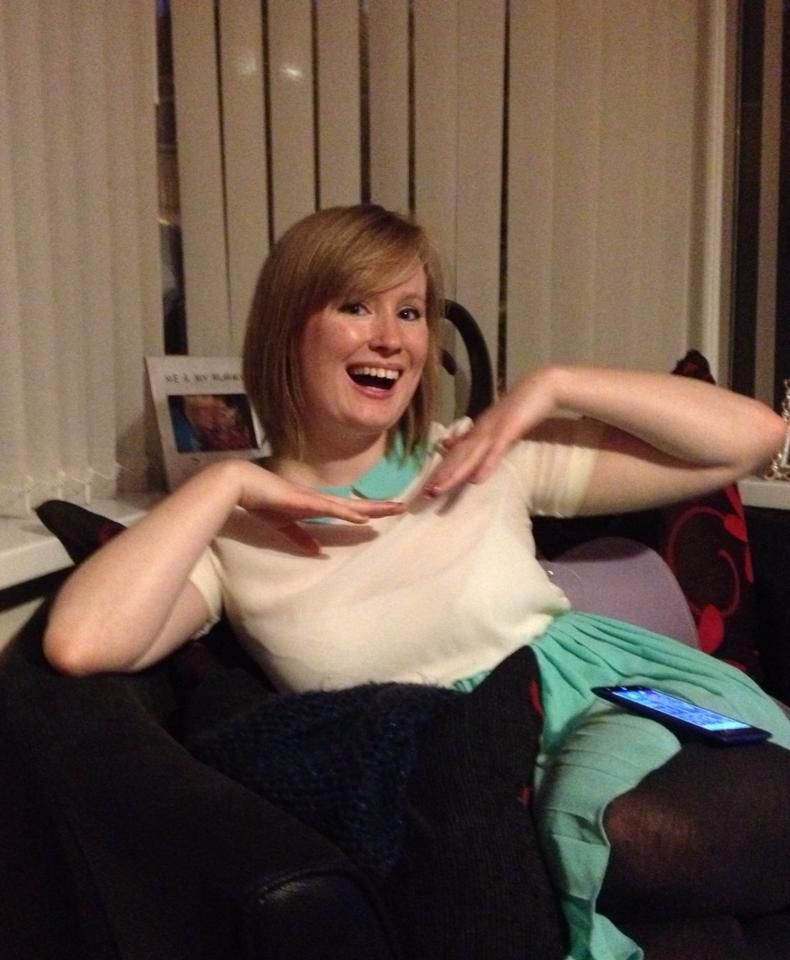 Dress: Forever 21
This is the best (awful grainy) photo I've had so far, it was taken by my friend on Saturday night. My closest friends and I gathered at one of our houses for wine, takeaway and uno (the card game). What more could you want?!
School is still tiring but good. I'm even being brave and chatting to parents. It amazes me how NICE they are to me! (This may sound ridiculous but working in retail has made me paranoid). I'm off on a course on Wednesday. I get a free lunch. This is where your taxes are going guys ;)
I should get paid soon- I'm a bit worried it will be late. Can't wait to have some money in my life- a celebratory purchase is required!