Today's song: Elastica- Connection
The recent heatwave allowed me to get some dresses out of the wardrobe which don't usually see the light of day! This gorgeous sundress was a gift from
Kezzie
as part of a Jubilee swap I took part in last summer.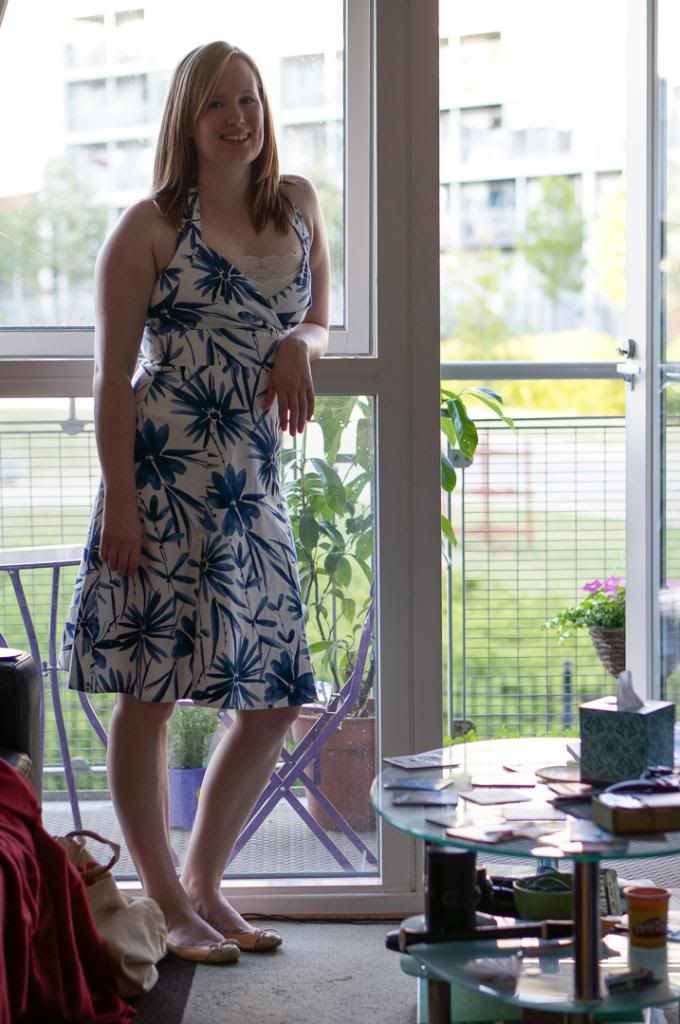 Dress: Gift from Kezzie (originially Wallis) Vest: Marks and Spencer, Shoes: New Look
It's slightly too low in the chest for everyday wear so I put my lacy vest underneath.I bought this years ago from Marks and Spencer and it has been used to death. It has a handy built in crop-top type thing so I don't have to wear a bra with it.
These pictures were taken before heading out to the cinema to watch Pacific Rim. I haven't been to the cinema for ages and it was weird having to pay! The film itself was ok. I've seen lots of good reviews but I suppose you have to be into action films to appreciate it properly. It was entertaining enough until the last 20 minutes or so when it was all robots fighting aliens. Not for me!
It's odd looking at these pictures and remembering how hot it was then- it's raining here today. I'm currently baking Victoria sponges for tea at my Dad's cricket club. It's their 60th anniversary so they are having a special match and tea. Hopefully the rain won't spoil it!