This month I have tried to make something nice once a week at least.
Fumo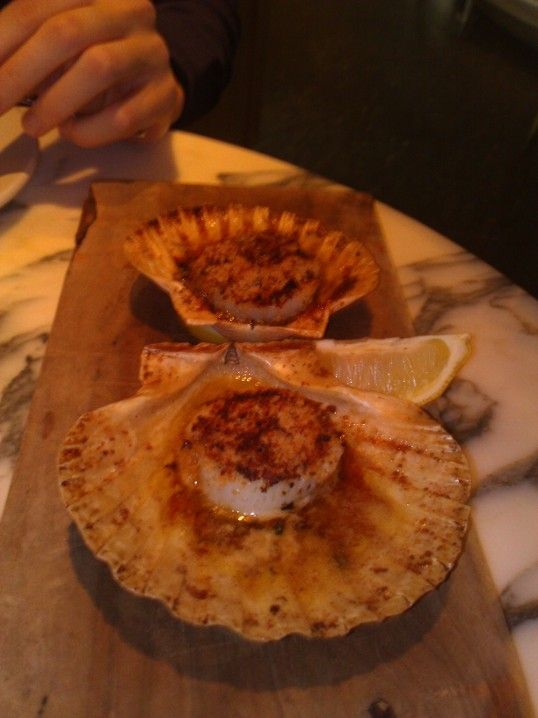 Edd and I went to an 'Italian tapas' restaurant in the Christmas holidays. It was amazing, basically all the Italian food you can think of in little portions. We had six between us, including salad, bread, prawns etc etc but the highlight was the king scallops. They looked so exciting that I had to snap a picture on my phone, and they were delicious too- I'm not usually one for scallops either!
The restaurant was very nice, but they were obviously going for a 'glam celebrity' vibe which isn't really my scene. I think a lot of footballers go there. A couple came in and wanted our table and were trying to get the waiter to move us! They even got the manager out! The staff didn't move us of course but I was very annoyed with the cheek of the man.
Jamie Oliver's crunchy garlic chicken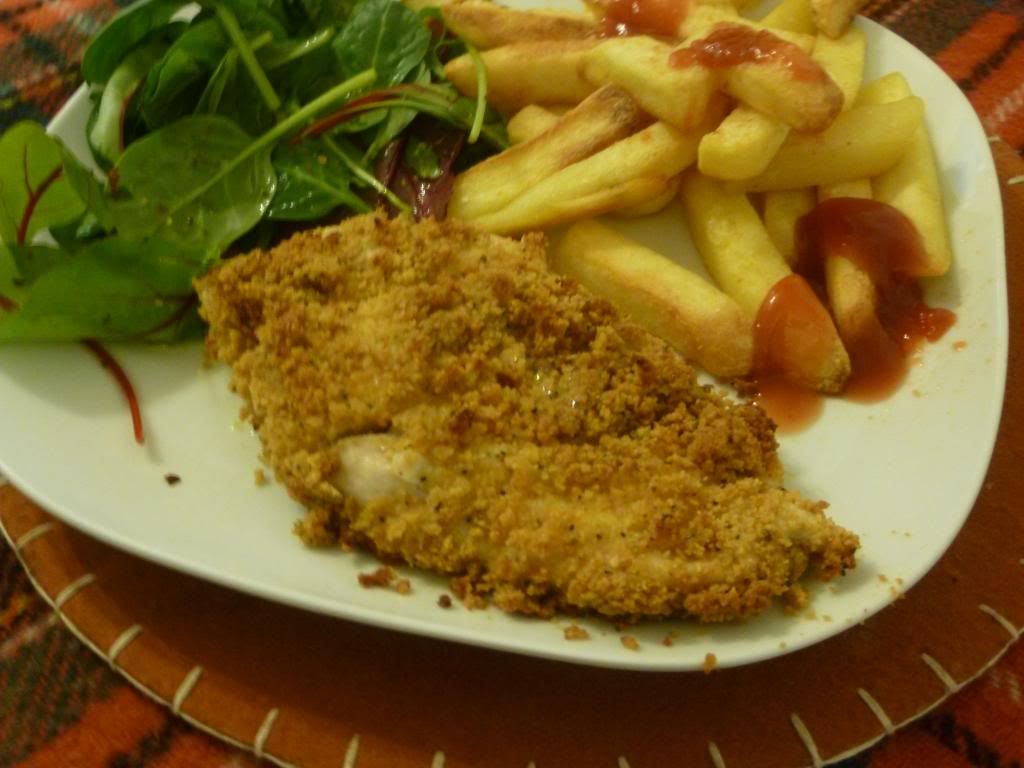 This was really nice and easy to make. I found the recipe on pinterest ages ago and only got round to making it at the start of January. It's basically crackers, garlic and lemon whizzed up together to make a yummy coating. I used goats cheese flavour crackers and they added a lovely creamy taste. The photo is rubbish because I'd had a couple of glasses of wine and wanted to eat it quickly! Looks like I overcooked the chips as well.
Bodega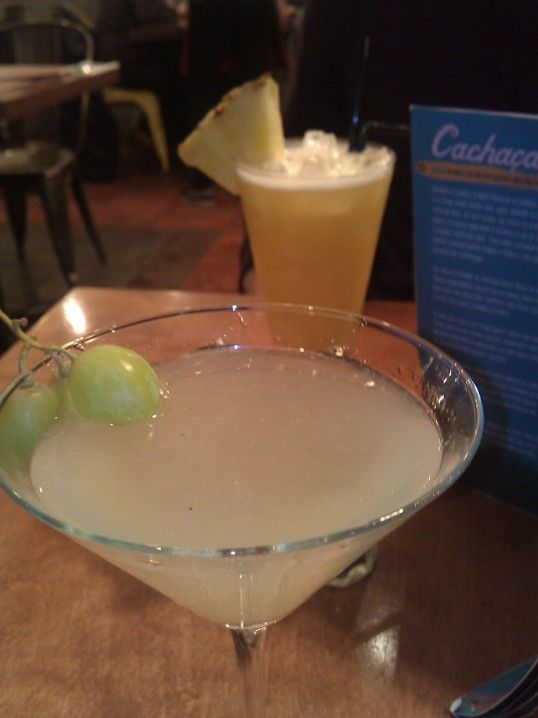 We also had lunch at a South American restaurant. I had a three cheese burrito and sweet potato fries and this yummy cocktail.
Mini cheesecakes
Yep, these are actually mini cheesecakes, what a cute idea. They're also really easy to make. The recipe said to use strawberries, but the ones in Morrisons looked a bit naff so I used raspberries instead. I recommend trying this recipe!
Well I cannot believe it is February already- only two weeks til half term as well! This block is taking it out of me a bit. Last week went quite well, but this week hasn't been incredibly successful. I've been tired and full of cold and don't seem to have any enthusiasm or energy. Everyone says this block is the hardest. Perhaps this has been the worst week and it will be better next week!