And now I have completed my first week of my PGCE! It's been relatively laid back so far, a total contrast to what I've heard about them. It might be because I'm not on a university based course, I'm on a SCITT for those in the know. Anyway, it's been fun so far. Monday we went on a canoeing ice breaker day, it was boiling hot and I got burnt, great way to get to know people with a lobster face. Tuesday we worked in groups to make displays, again, lots of fun though not something I'll actually have to do much of as a teacher. Wednesday and Friday were theory days (yawn) and Thursday we went to various schools in groups to learn about how they fit into the local community. And I'm going into my placement school next week- exciting and terrifying!
Here's the display my group made. It's a history of communication since 1930 if you're interested!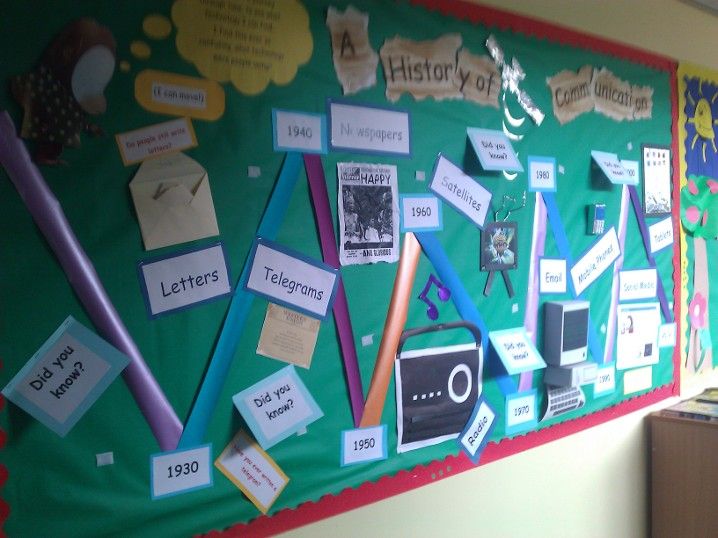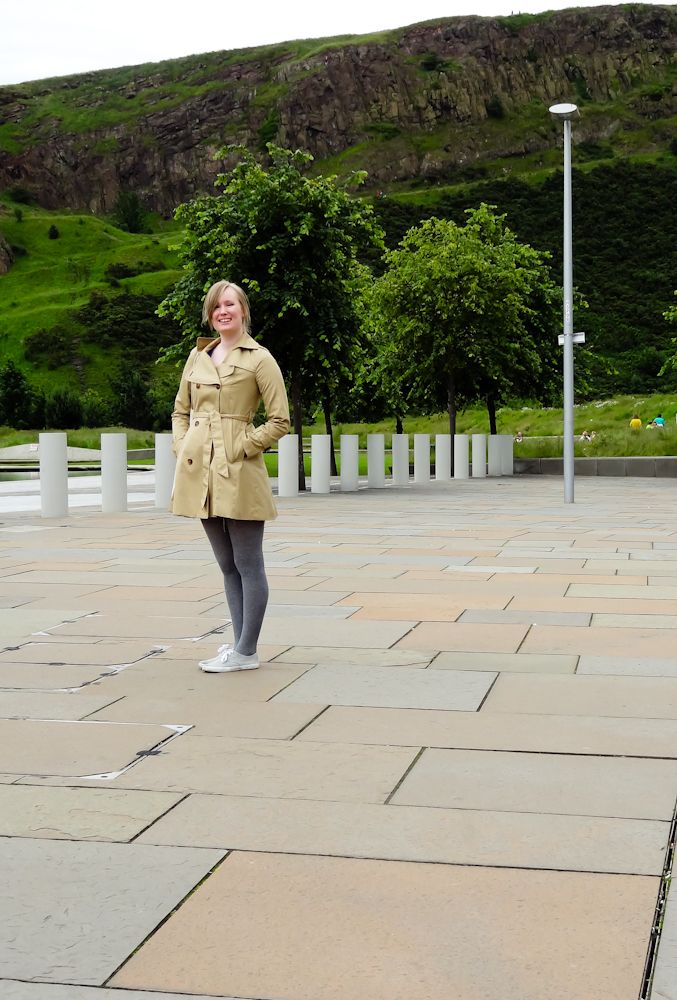 Anyway, back to Edinburgh! On the second day, we climbed Arthur's Seat. I wanted to do this last time but Edd had hurt his foot. Mainly I wanted to climb it for sad
One Day-
related reasons.
I can tell you I did not need that coat!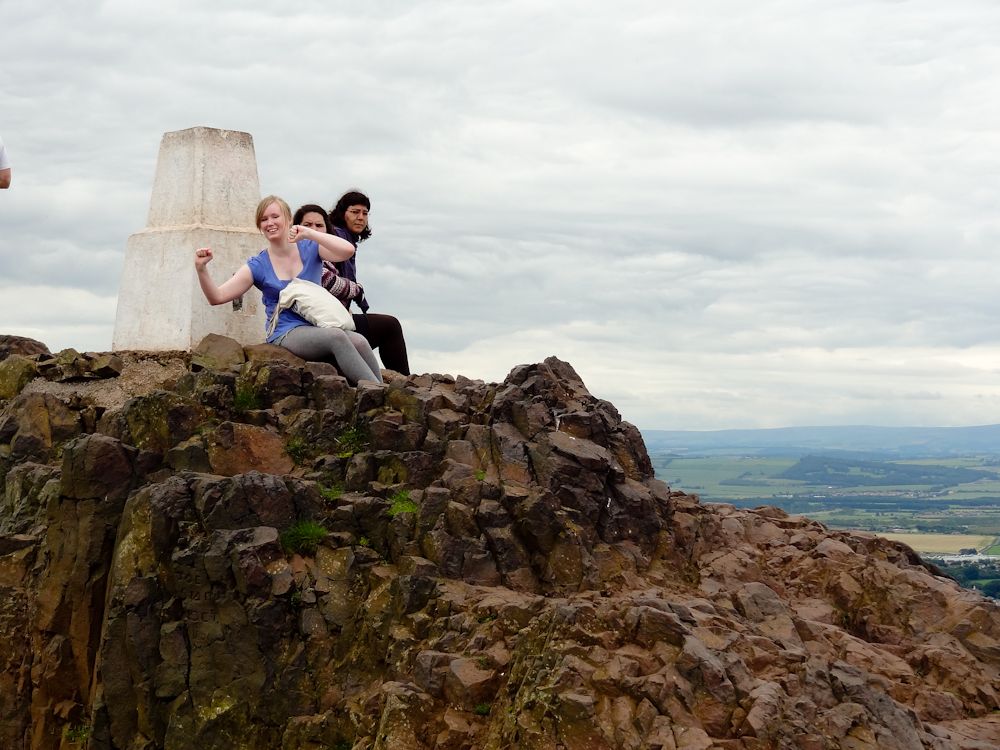 Top: M&S, Skirt: Tammy believe it or not!
Reached the top eventually and had the obligatory plinth photo- those two women look pretty confused!

Glorious views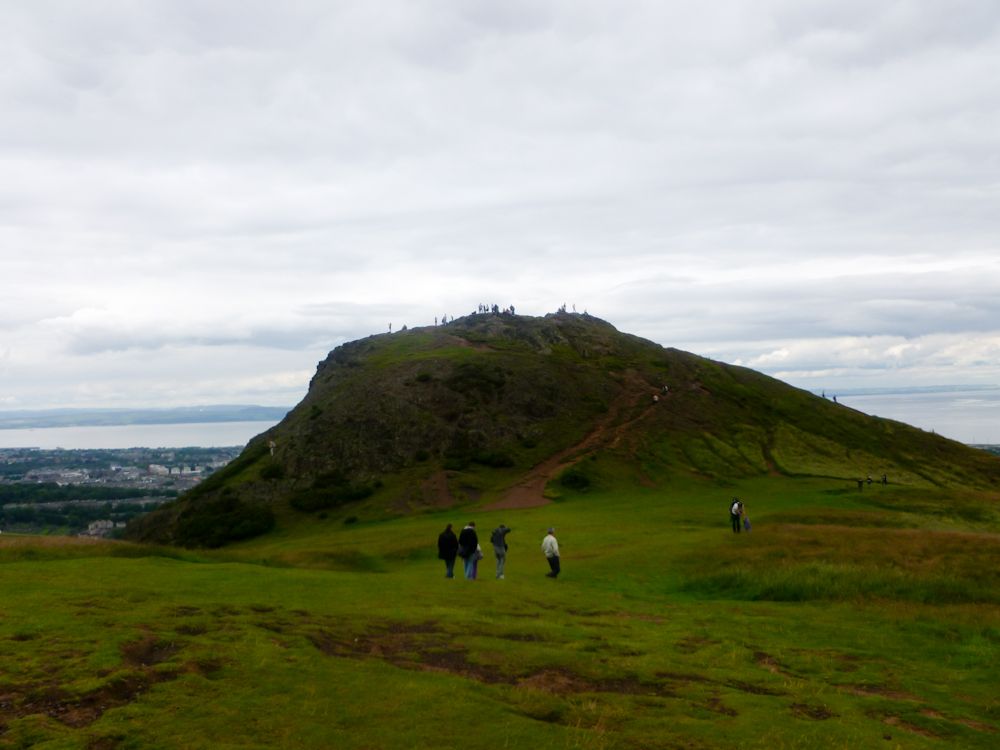 That's what we climbed, wooh!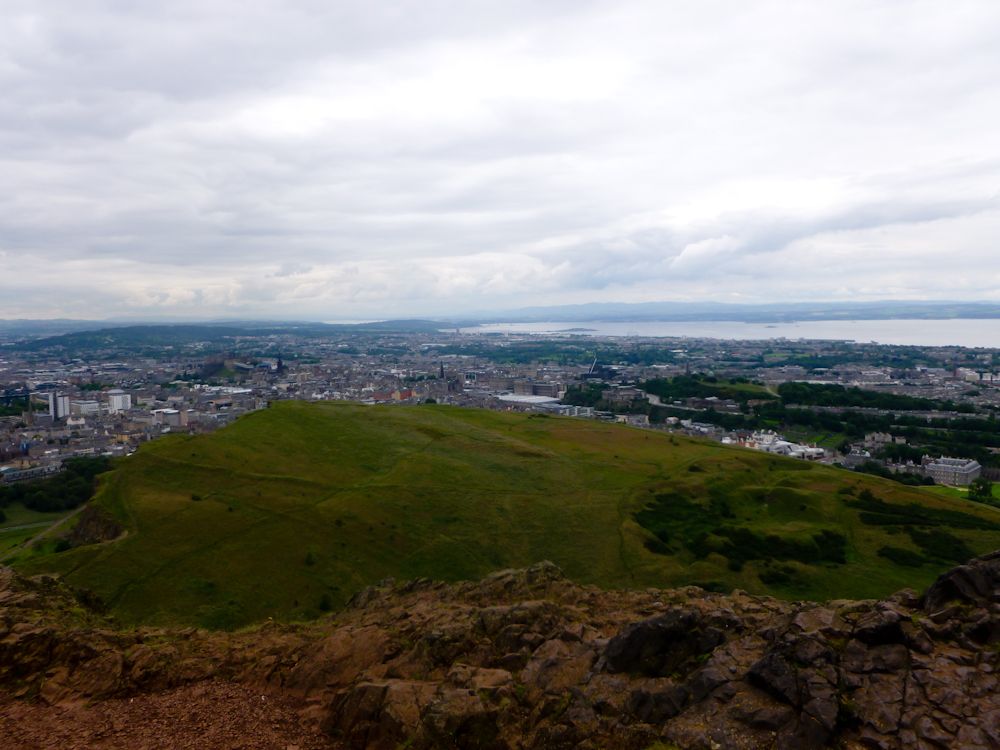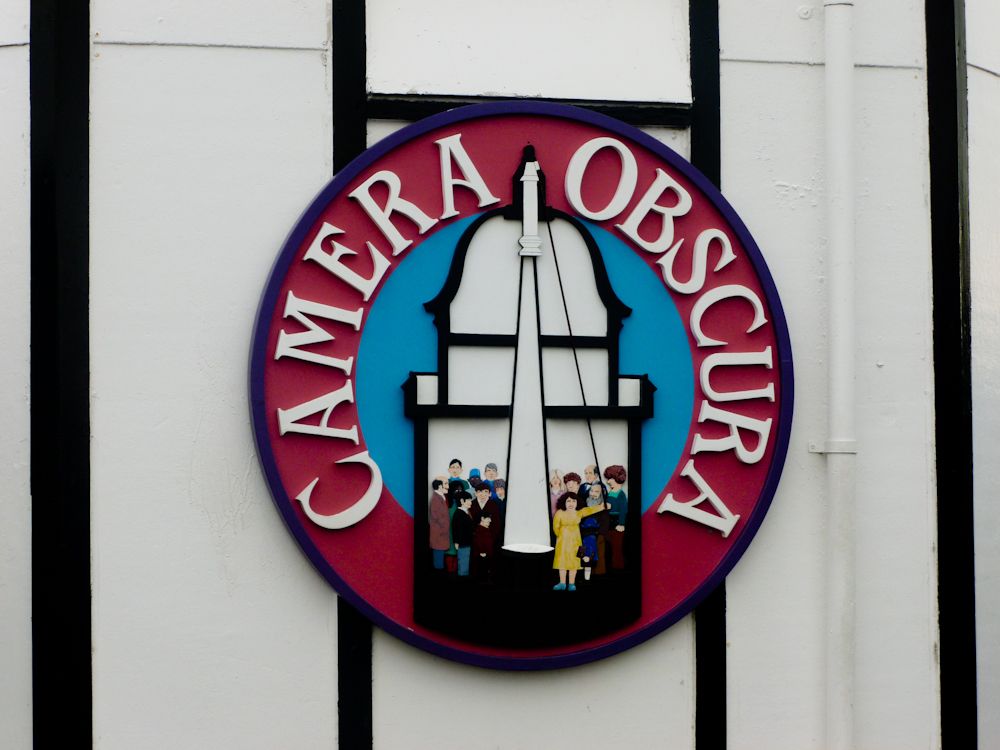 After we struggled down, we foolishly decided to march back up the Royal Mile to the Camera Obscura. It was the most bizarre place, full of illusions and displays about light and camera. And this charming display...!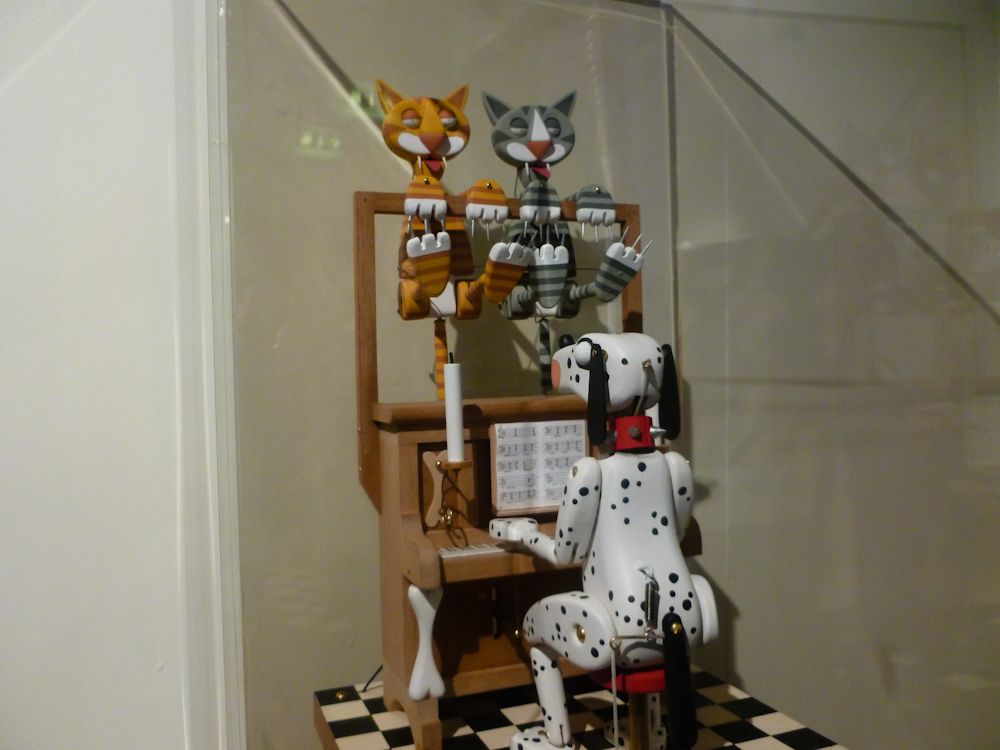 Later we ate at a place called
Cafe Cassis
which was lovely but surprisingly empty. I suppose it was a Thursday night and it was a little way out of town.
Then there were more cocktails. Obviously.