Well, this has been an exciting week! I've been
sans
Internet due to moving into my new flat with Edd. I've been waiting for this for ages and now it's finally here. Our flat is absolutely lovely with a big park right outside and everything is nearly sorted. The second bedroom is full of boxes at the moment haha but we're nearly there!
I'm going to do a couple of posts about the flat soon but for the time being, here's a trip I went on in July....
Edd and I headed to Edinburgh for three nights. I do love Edinburgh, in fact we went there last year for a weekend and decided we must visit again to see the pandas.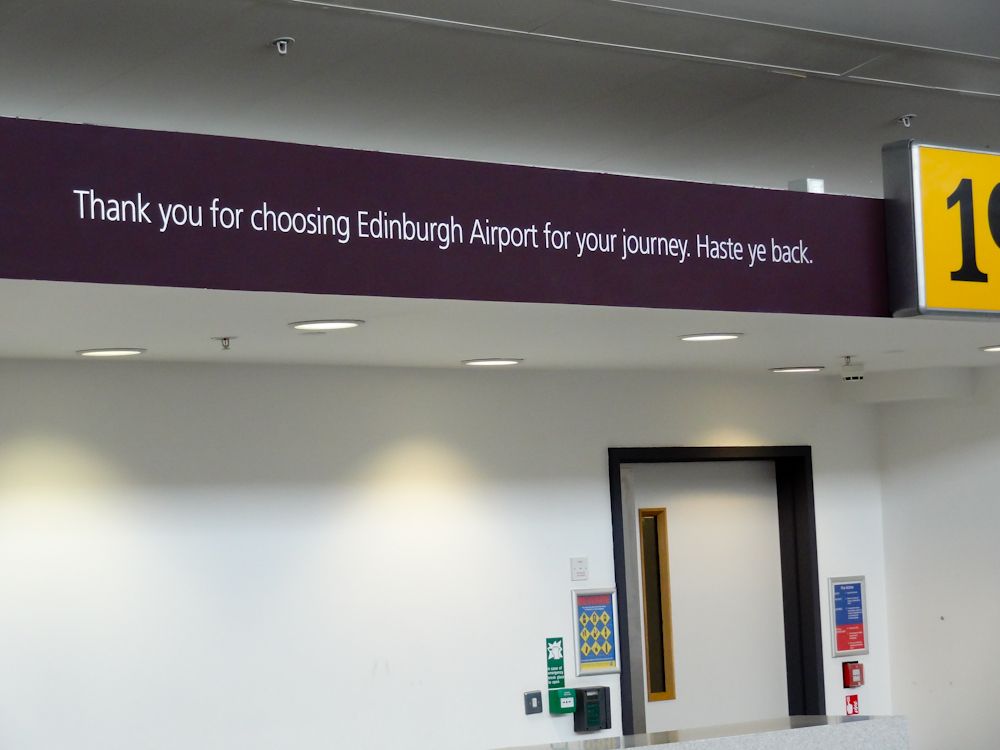 We flew up because it was about the same price but took way less time! The train takes five hours or something ridiculous, the plane took about 45 minutes and we got to have breakfast at the airport.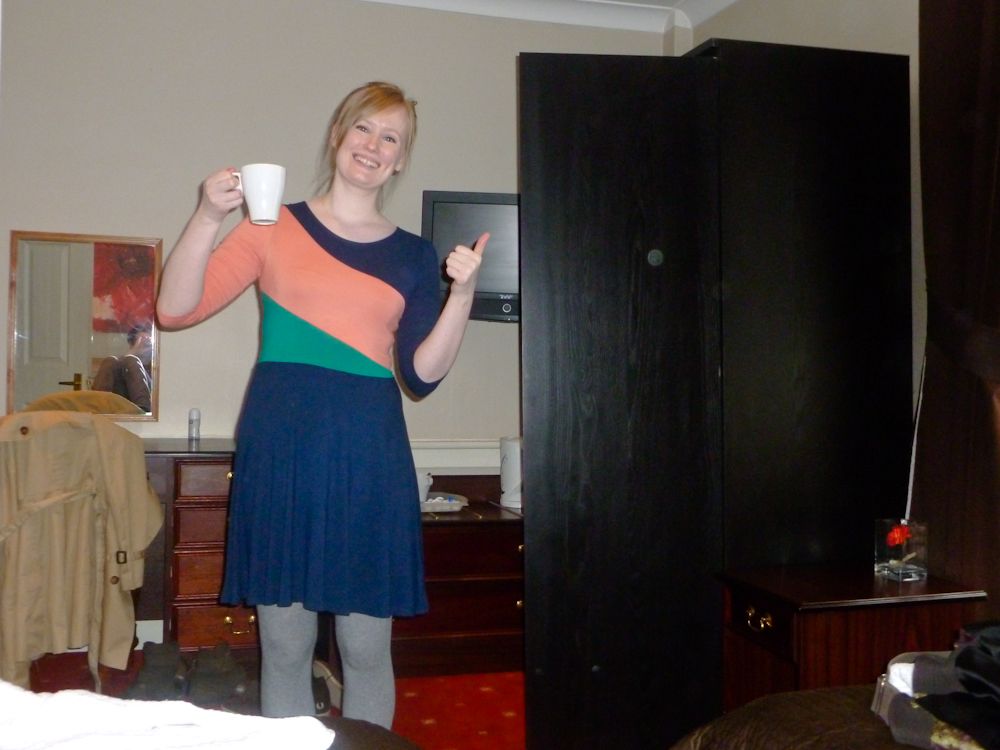 Dress: Miss Selfridge, Tights: Tesco
We stayed in a guesthouse in the city centre, it wasn't particularly stylish but it was incredibly central. First things first, you have to raid the hospitality tray and have a cuppa.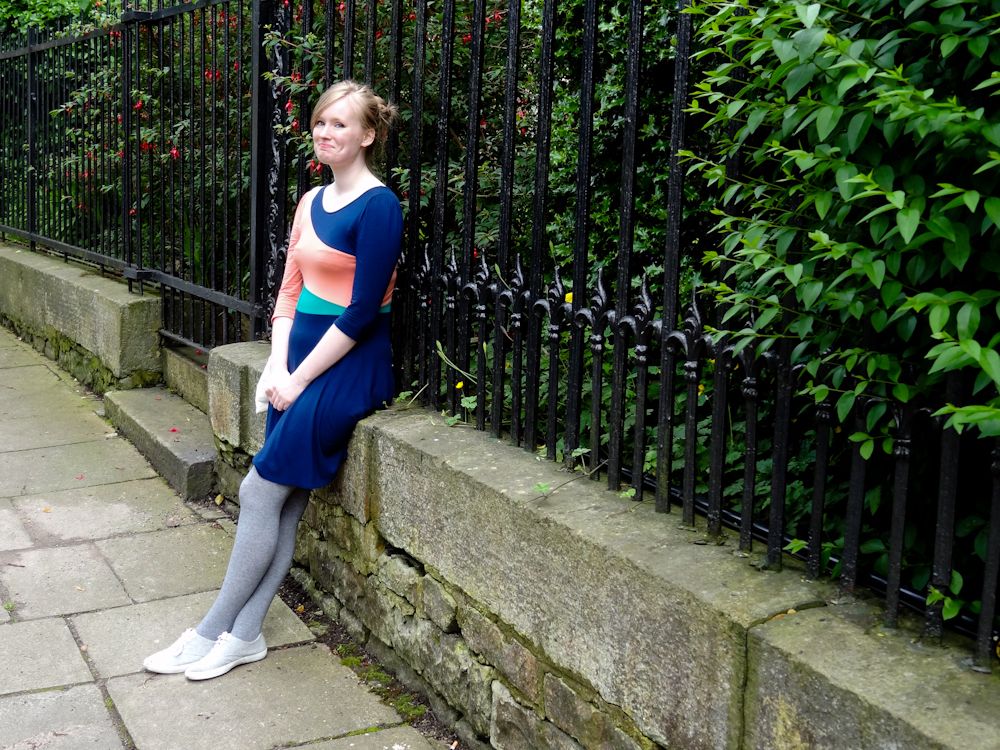 Pumps: Dorothy Perkins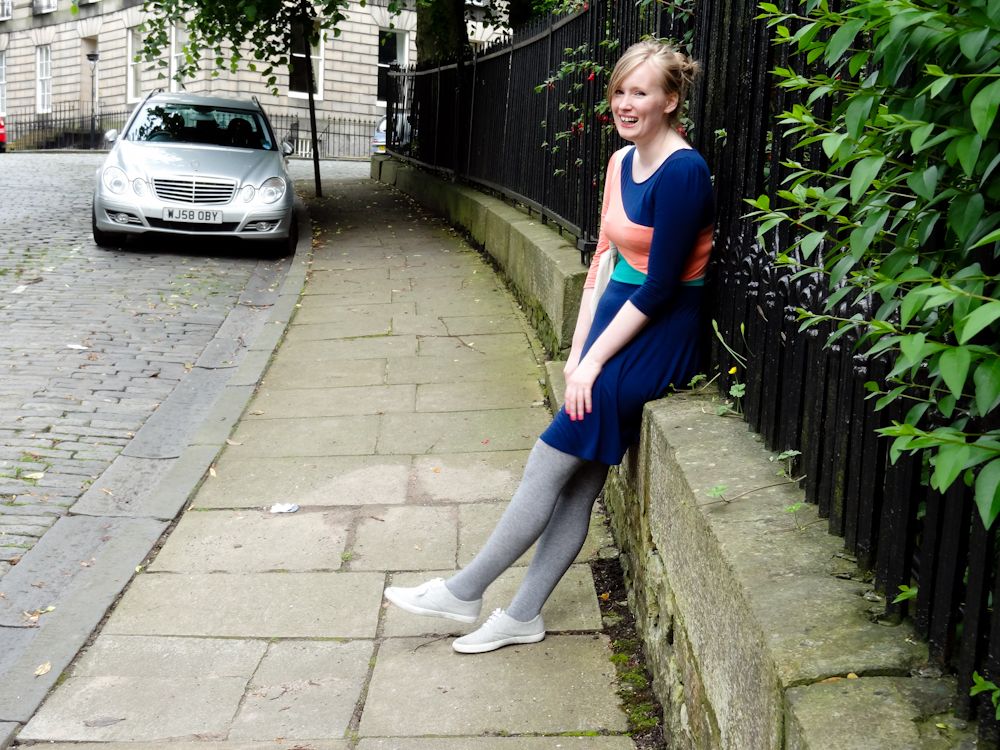 We went for lunch at Pret and then went for a stroll to find the restaurant I'd booked for the evening. It's always nice to have a chilled day when you first arrive somewhere.
The restaurant we went to that evening was called
Cafe Fish
and I can highly recommend it. Look at the salad! YUM! Serrano ham, peach and mozzarella, seriously tasty. I had a posh version of fish and chips for my main and that was lovely too. The restaurant was in a lovely Art Deco style set of rooms with a great atmosphere.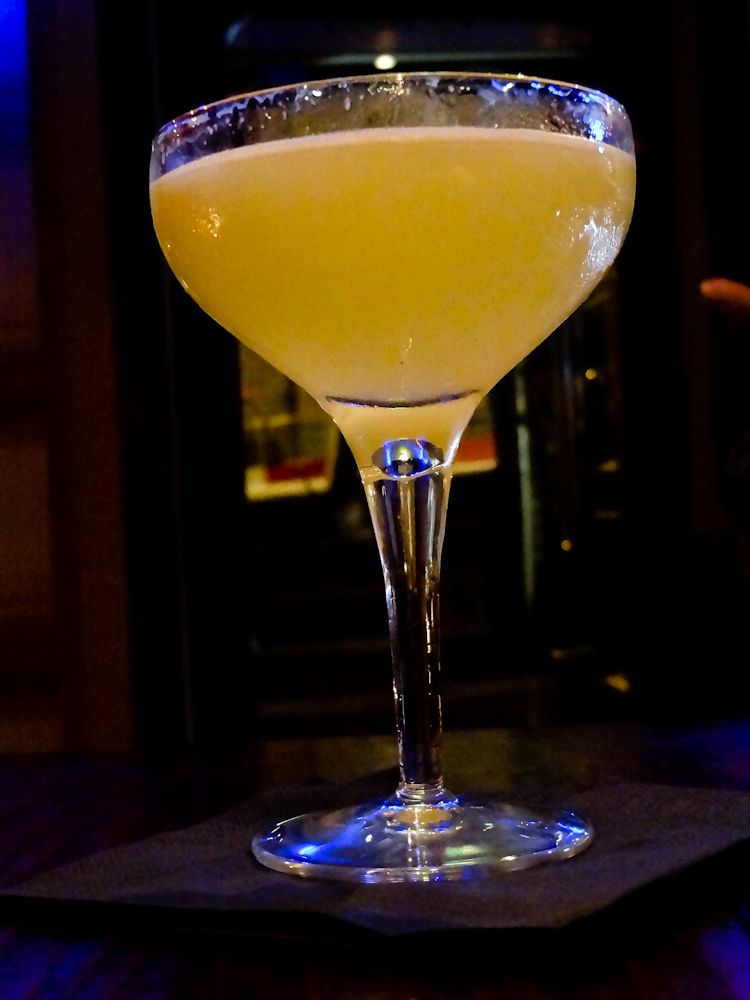 Afterwards, of course, there were cocktails.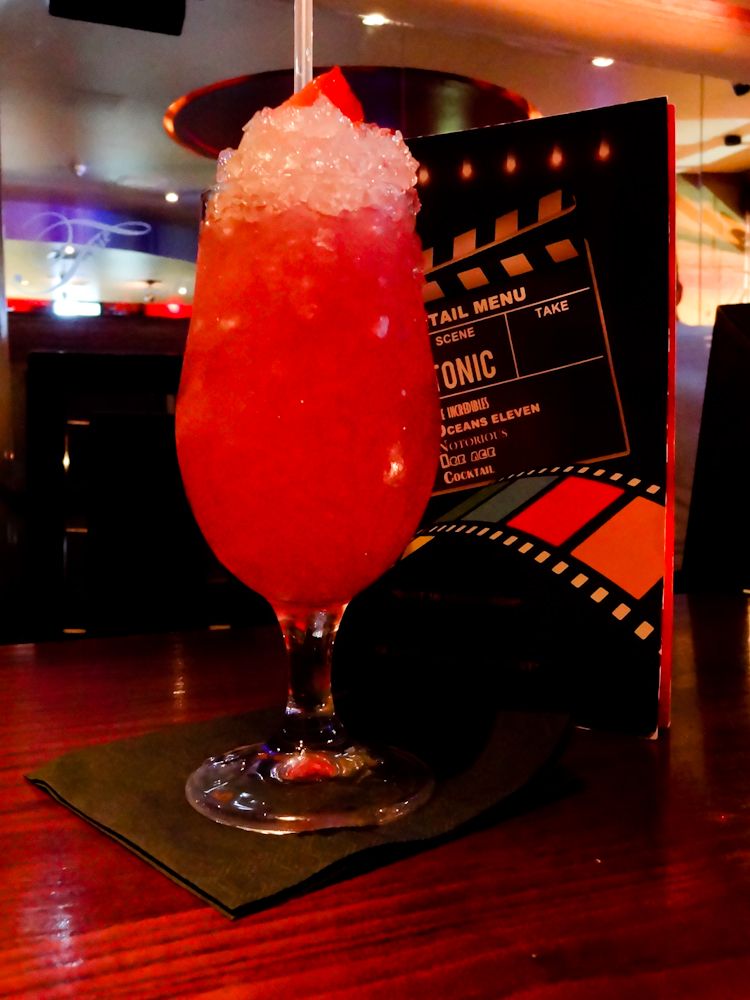 There was a fab cocktail bar near our hotel called
Tonic
. The cocktails on the menu were film themed, what a cool idea. They were also seriously tasty. We were pretty drunk by the time we rolled back to the hotel, whoops!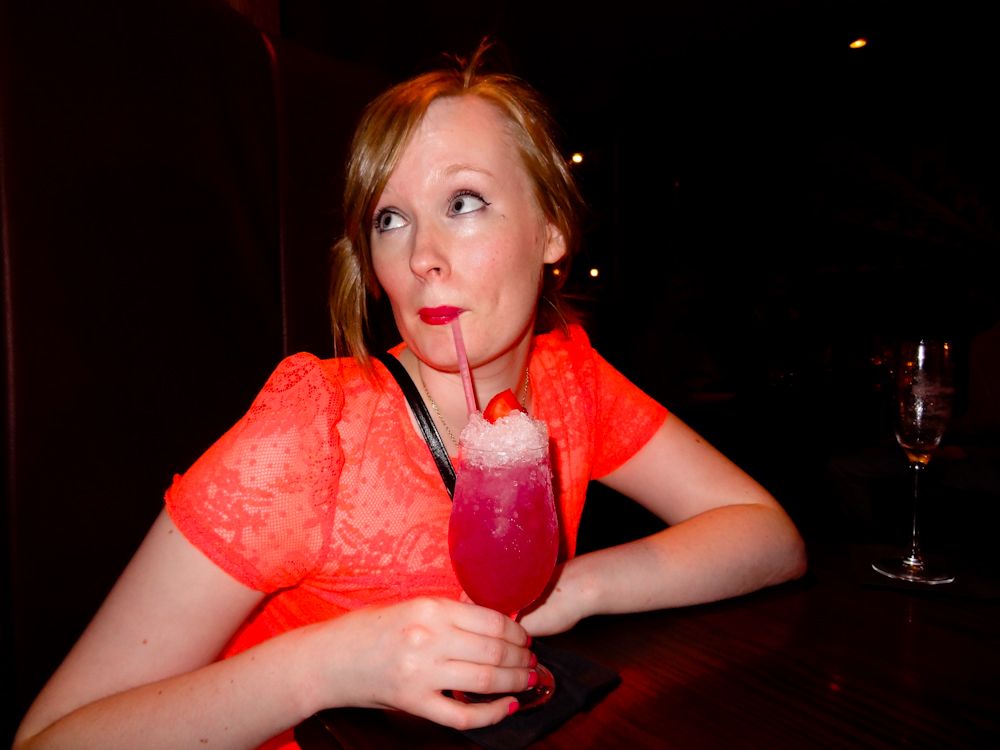 Dress: Topshop
I wore my awesome neon orange dress. It's so BRIGHT and cheerful- the colour is completely mental.
Overall a super first day in Edinburgh!
Days two and three will be along soon, but by then I will have started my PGCE...! First day is on Monday, we are off on a watersports day as an ice breaker, which will be fun, a good way to get to know everyone.