Today's song: Joe Jackson- It's Different For Girls
Oh dear I haven't blogged for about three weeks! I'm living through exciting times at the moment. I just left my job at the cinema yesterday, I'm moving into a lovely new flat with Edd in two weeks and I start my PGCE the week after that! I've got a fair amount of work to do before the course starts so I dread to think what my work load will be like this time next month!
I haven't done much since I got back from Edinburgh (more on that soon) except work, though I have managed to watch quite a lot of the Olympics- I saw both of the Mo Farah golds! I now wish I'd tried to get tickets for one of the events, it's not like London is very far away from me. I took part in the ways I could.
The Voyage
As part of the
Cultural Olympiad,
the outline of a ship was built in Birmingham's Victoria Square. Over three nights, after the sun set, it was lit up with fairy lights and projections and local dancers and acrobats performed on it. Edd and I went along on the Friday night to watch the performance. It was amazing! Groups of performers danced through the crowds towards the ship with suitcases while a tightrope walker walked the length of the ship. They told us the tale of a voyage through dance, music and clever projections. It was really amazing and I think a great deal of it was done by local students.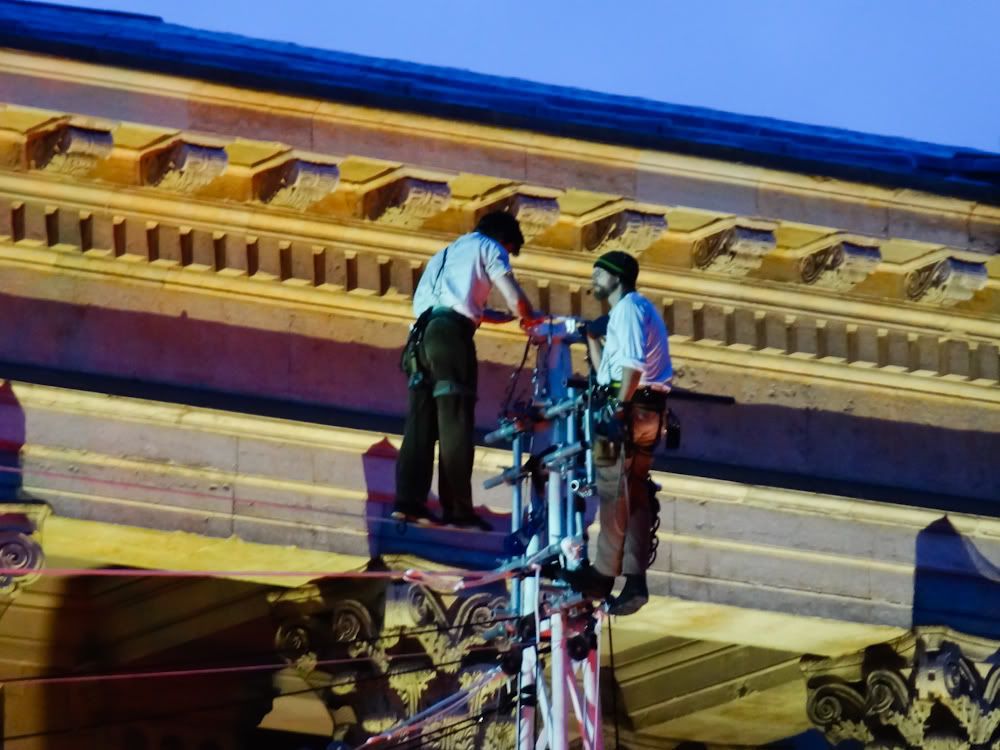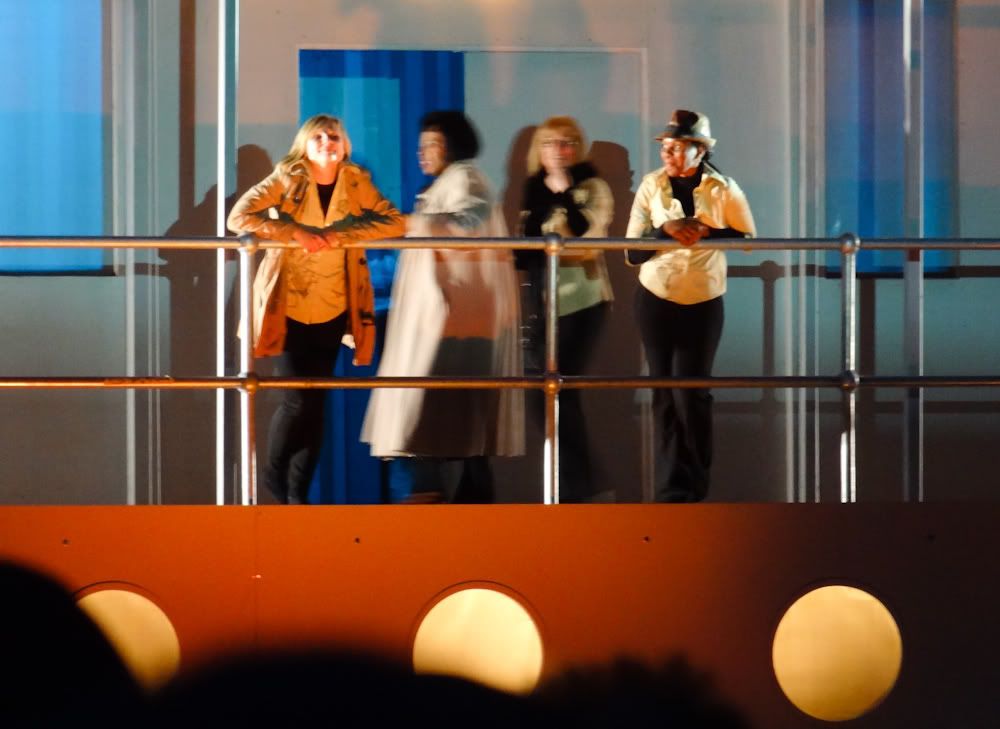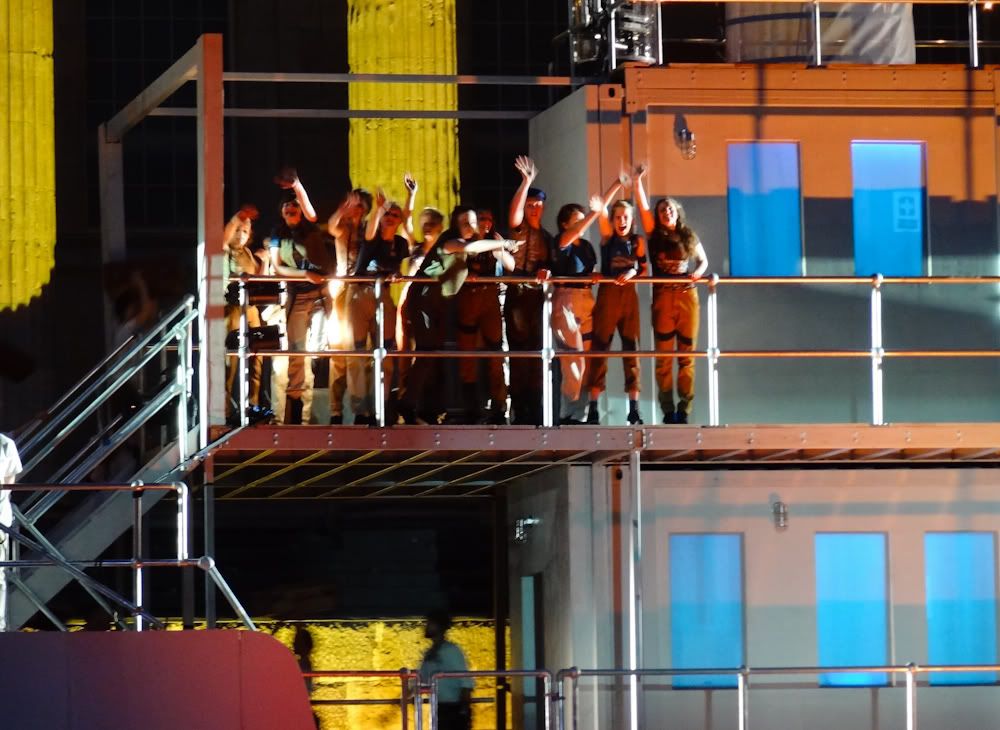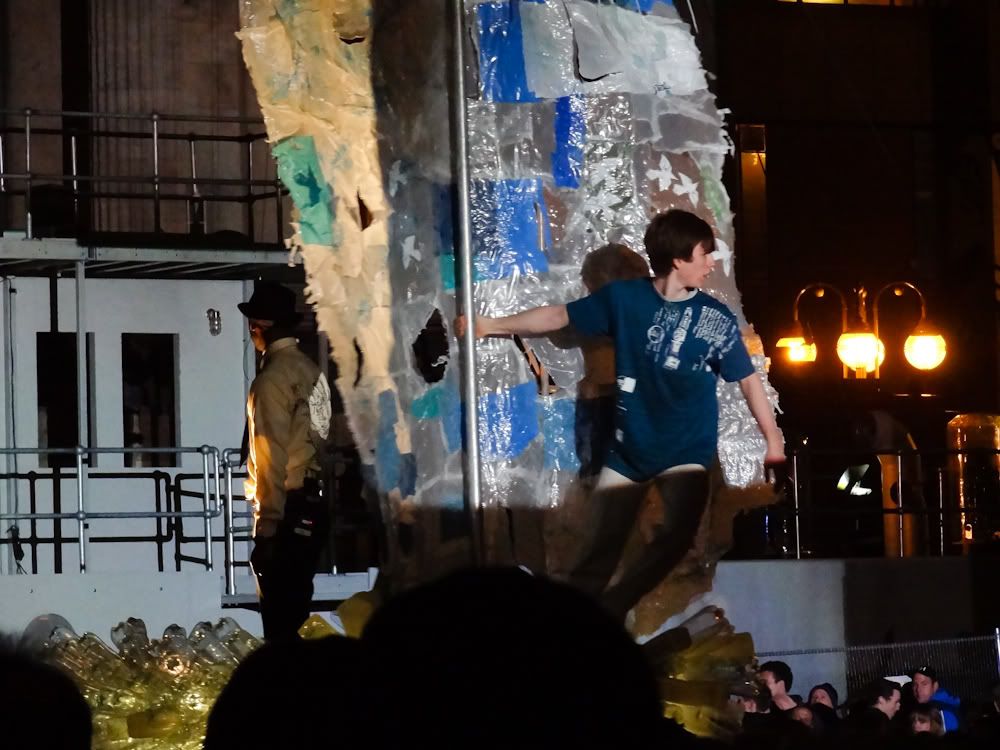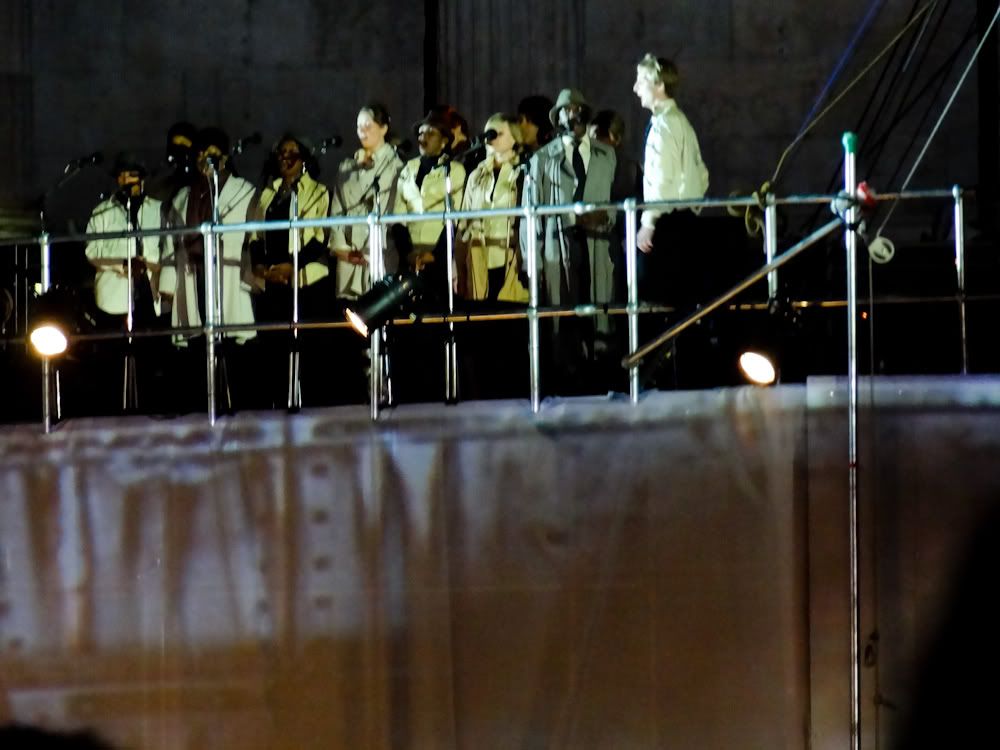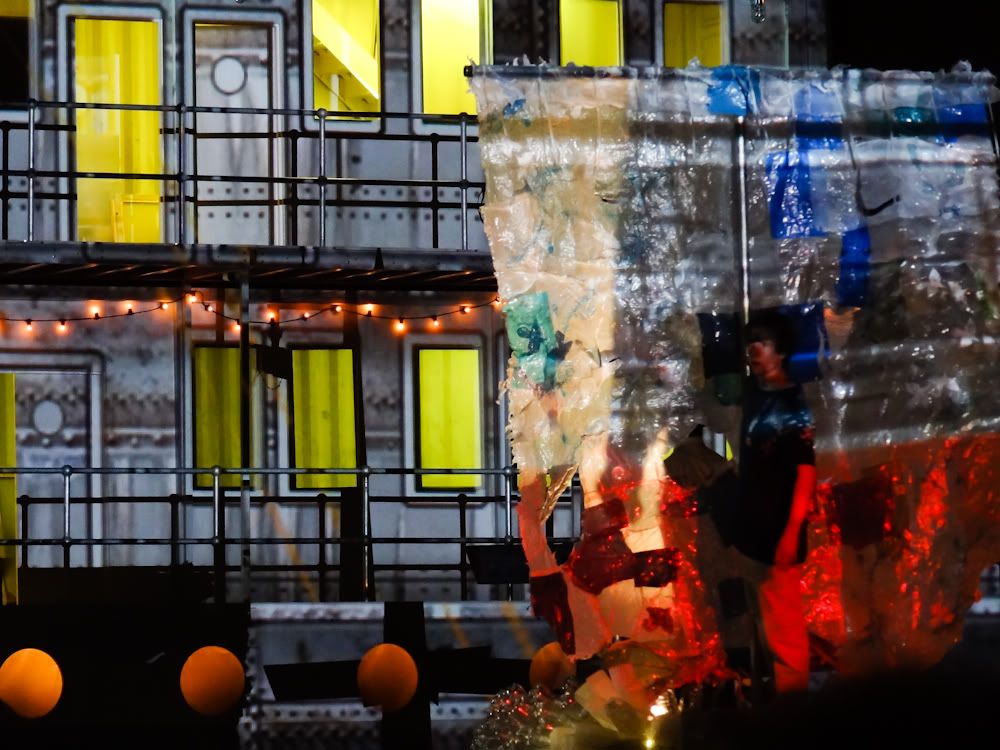 The metal you can see on the ship is a projection! Very clever!
Olympic Torch
Quite a lot of UK bloggers seem to have seen the torch go past. I foolishly got there too late to see it when it went past at a reasonable hour, so decided to get up at 5am the next morning to see it leave Birmingham. It was quite exciting, there was a band playing and because it was so early there were less people so we were right at the front! I didn't get great photos because a guy kept trying to shove in front of me to get photos, how selfish.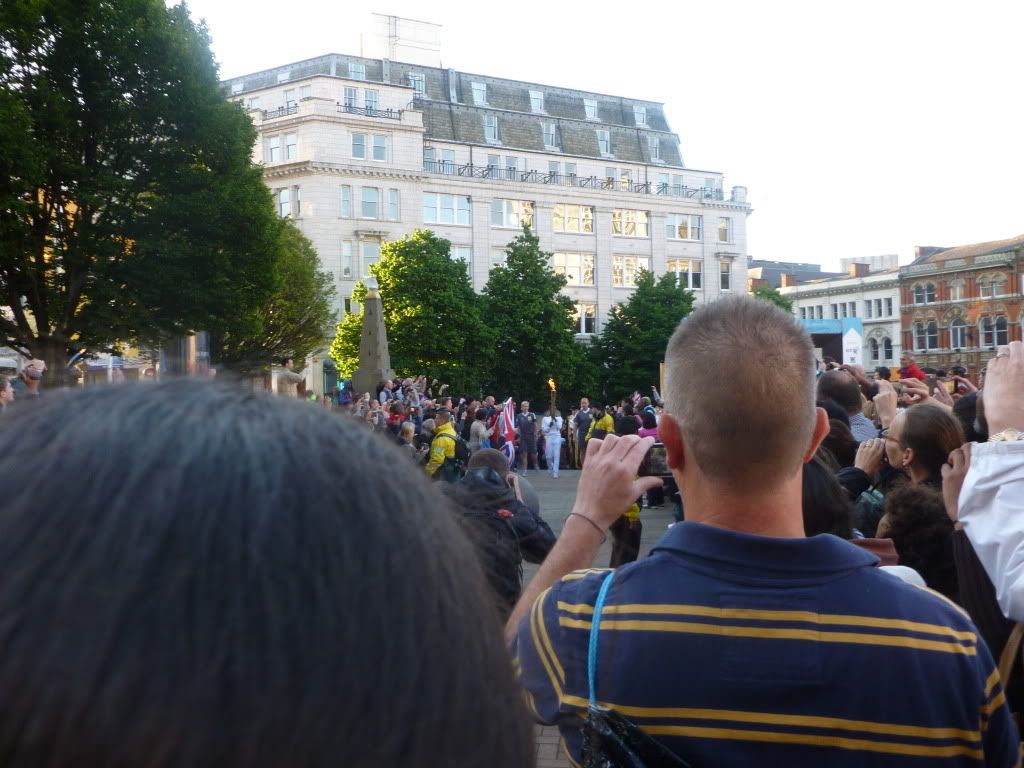 Well I am off to meet a friend for tea and cake, then a hair cut and then some leaving drinks with people from work. I could get used to being a lady of leisure!