Today's song:
The Jam- English Rose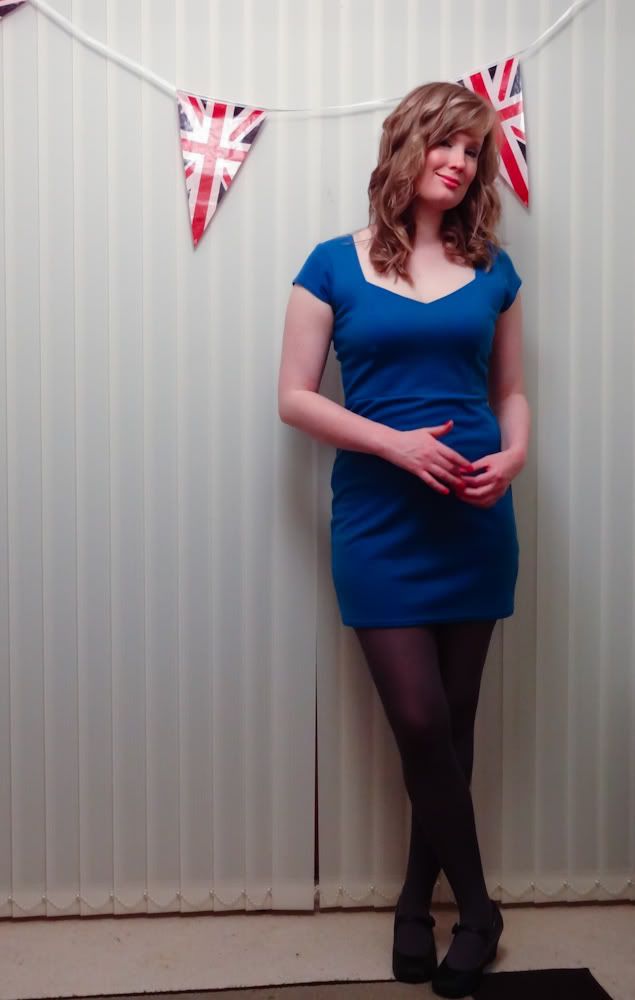 Dress: Boohoo, Tights: M&S, Shoes: Topshop
I'm a bit late on this one as this is what I wore out on Jubilee Bank Holiday Monday. Because I had plans I booked it off work and was super excited to be off with the majority of the country for once!
The Jubilee coincided with excellent Birmingham indie club Snobs' 40th birthday celebrations. Apparently if you got there early there was cake!! I felt I definitely deserved a new dress for the occassion, in red or blue. I didn't want to go full FLAG dress because when would I ever wear it again?! And I don't have the pennies to spend on something I'd only wear once sadly, even if it is only £20 like this one!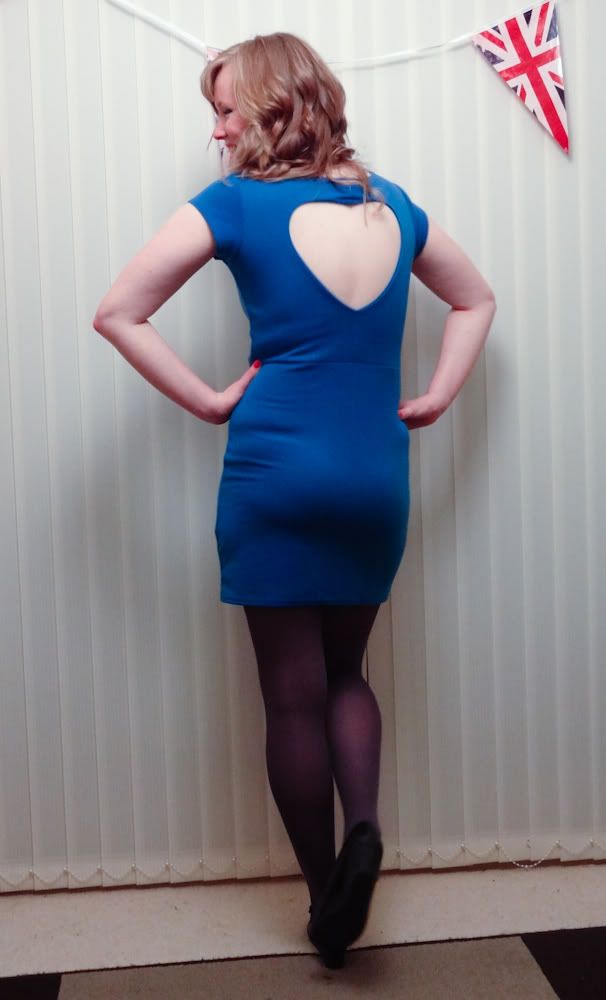 I'm doing a bit of a gormy face because I'm well aware that my bum is in full view in this photo! I'm not really a body-con girl I think! Or only on one half at a time anyway. I got this a size up because they didn't have my size. It's pretty tight so I dread to think what my size would have been like! I love the cute heart cut out but I'm considering getting a flippy skater skirt to wear over the dress in future.
What I do love about these photos is my hair! My curlers have broken so I used Edd's GHDs, not something I've done before. It was rather fiddly but I like the result a lot. I love having big hair on a night out.
Cardigan: Primark, Dress: Oasis, Bag: Primark, Tights: M&S, Shoes: New Look
Think this may be the third outing for this dress on the blog but I absolutely love it to bits. This is what I wore on Bank Holiday Tuesday without too much of a hangover. I've switched my night out drink from vodka to gin even though I get a lot of funny looks. Gin is cool guys, I don't care if my Great-Aunt drinks it!! It's the same price as vodka in most clubs I go to but I drink less of it for some reason- win win situation.
Also in this picture you can see my lovely pink cardigan which I've had for years. I've been forced to put it to one side as the material is irritating the patch of eczema on my wrist. I get a patch of ezcema every couple of years or so despite my best attempts. I'm blaming the chemicals at work.