Today's song: She+Him- Why Do You Let Me Stay Here?
A great deal of bloggers receive beauty boxes such as Glossybox or Joliebox but I haven't seen a lot about
Latest in Beauty.
Now I think this service is the ideal solution for a lot of people. Personally I like receiving my Joliebox every month and not knowing what will be in it. I've been having it since November and I think I've only been genuinely unhappy with one item (the rubbish nail polish I talked about
here
).
However, I had quite low expectations to start off with- I was expecting travel sizes and sachets. Imagine my glee to find a full size lipstick in my first box! Every month on blogs or facebook (especially facebook) or twitter there are scores of people complaining because they didn't get a lipgloss in the exact colour they would like or because they think face wash is boring or because the value of the box only came to £18 or whatever. Half of the fun of these boxes for me is the element of surprise and trying things I wouldn't usually.
BUT! That clearly isn't for everyone- there's no way a beauty box that puts basically random objects in is going to please everyone. So for those people who are looking for a more customised box (and why shouldn't they?) I suggest Latest in Beauty.
Latest in Beauty do three different types of boxes. With two of them you are completely in control of what goes into it and with the third, the website puts together a themed box but you know what will be in it. So no surprises good or bad!
Little Beauty Box
This box is basically free- you pay £1.50 P+P. You can only do this once a month which is nice otherwise I would end up ordering all the time when it's that cheap! You are shown three pages of samples and pick one from each page. These are sachets so if you really hate sachets, avoid! I like them for holidays as they don't take up much space!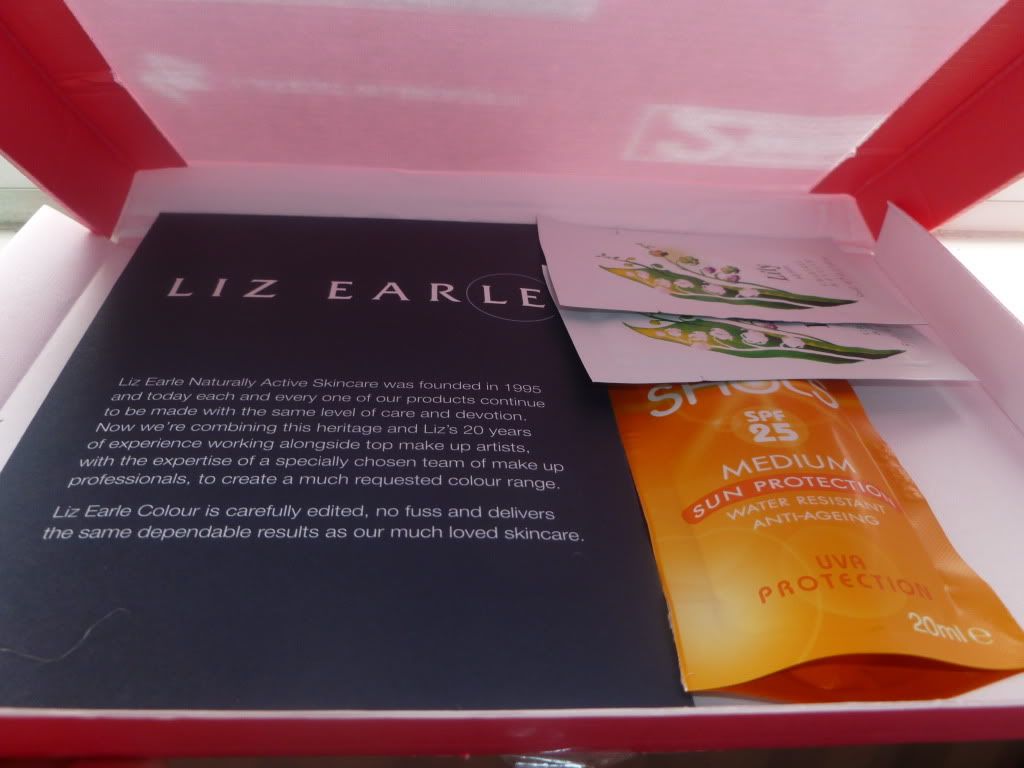 I went for:
Liz Earle sheer skin tint
I like that they send you three different colours- light, medium and dark! Usually foundation samples are a murky orange colour which don't suit anyone! The light one actually suited my skin tone and it was nice and light and didn't make me break out- a problem I often have with tinted moisturiser.
Sun Shots SPF 25
Sun lotion in a beauty box is a fun idea and I like the handy pouch it's in. They are sold in pouches too, it looks like they are sold at national trust venues, places like Alton Towers and sporting grounds- an excellent idea! Unfortunately it's raining and I haven't had chance to use this yet, but when the sun comes out and I'm doing something in the sun, I shall chuck this in my bag!
Crabtree & Evelyn Lily body lotion
Haven't used this yet because as I said, I like to take sachets on holiday. I know Crabtree & Evelyn have lovely floral scents so I expect this to be delightful on a summers day. There are two sachets but each one doesn't have much in it.
Luxury Samples
This is where you can go wild and get the bigger 'premium' samples that everyone loves! These are more expensive- you can pay up to £10 and you have to pay P+P too. I took advantage of a free P+P code they had a while ago and gave myself £7 to spend. Most of the samples are in the £3 region, and I managed to get myself three products. These arrive in slightly nicer packaging with some shredded paper.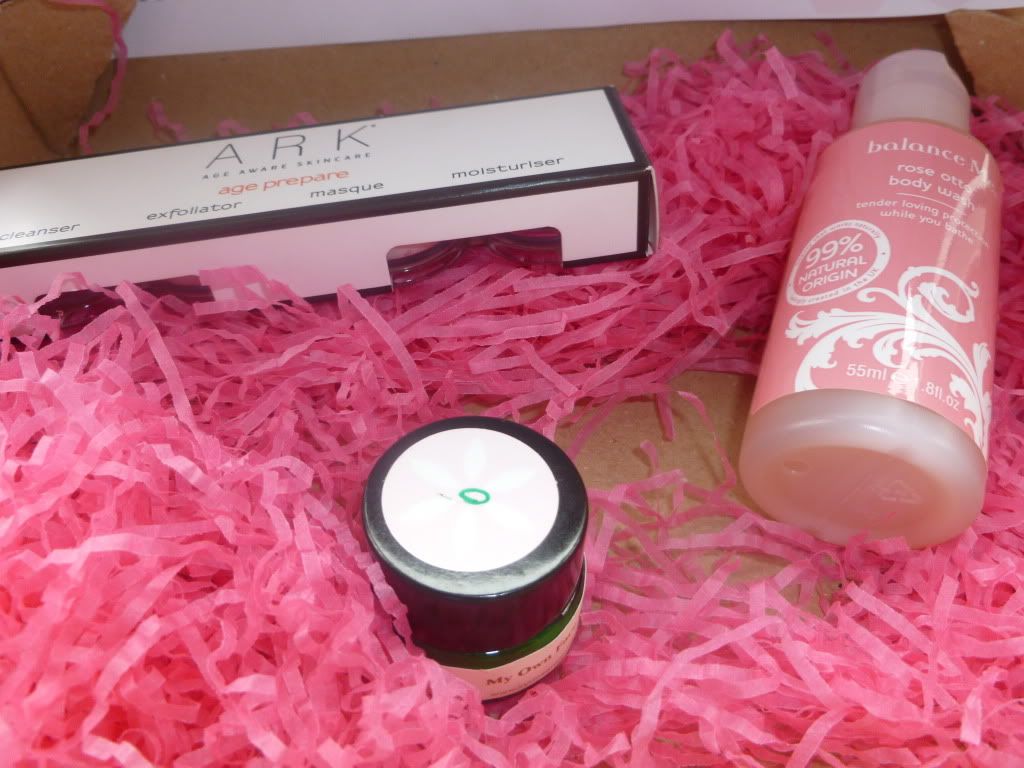 ARK Age prepare kit
I liked that this came with a little sample of each product in the range- Cleanser, exfoliator, masque and moisturiser. The premise is that this is anti-ageing skin care which suits young skin. I've been a bit scared to use it yet!
Balance Me Rose Otto body wash
I love anything rose-scented and the smell from the bottle is divine! It's also nice and moisturising so it ticks all boxes for me
Cyrine aromatherpie oily/combination face cream
I haven't used this yet either because my skin has been very dry recently, annoyingly! The reviews are all very good, it smells gorgeous and natural and I love the cute little green tub it arrived in.
Themed boxes
They don't have any listed at the moment but in the past they've included 'Best of the High St', 'Red carpet' and winners of some beauty awards or other. They seem to go from about £5 to £15 per box. I've never ordered one but I have looked and considered. You can see what you're going to get which is the premise of the whole website and I really think would suit a lot of people!
I wasn't contacted by Latest in Beauty to do this post, I just wanted to talk about a website I haven't seen about on blogs (I think just once!) I like having my little box each month but I won't be cancelling my Joliebox anytime soon either.