Today's song: Best Coast- Boyfriend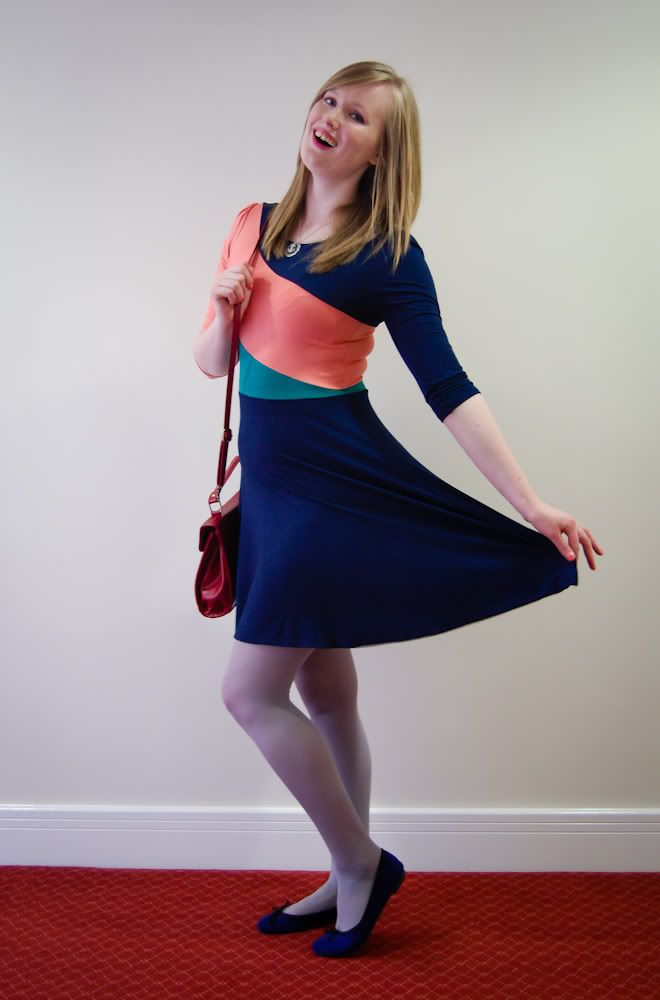 Dress: Miss Selfridge, Necklace:

Cheap Frills

, Tights:

tightsplease.co.uk

, Shoes: New Look, Bag: Topshop
Something about this dress makes me feel like I'm about to go cycling or to play tennis. I suppose it's the stripes.
I picked this up in the Miss Selfridge sale a couple of months ago and it is much better quality and a better cut than I'd imagined. The skirt is fabulously swishy and a lovely elegant length.
It's destined to become a staple for summer days where it's too warm for a coat but not quite warm enough for bare arms!
Looking at the tights now makes me sad as I ripped them about three hours later whilst taking the bins out. It's a good thing really as I've worn them to death and the elastic was starting to give in the waistband. So this will force me to buy more! They were only cheap from tightsplease.co.uk so I may buy two or three pairs this time!