Today's song:

Justice Vs Simian- We Are Your Friends
I took part in
Lakota's
Christmas swap and was delighted when she arranged another one for the Jubilee. I signed up straight away and was paired with lovely
Kezzie
. I'm afraid I haven't made much of a start on her parcel but mine arrived yesterday morning.
I made sure I did some work and some exercise first and then rewarded myself by opening the exciting parcel.
Huge pile of gifts!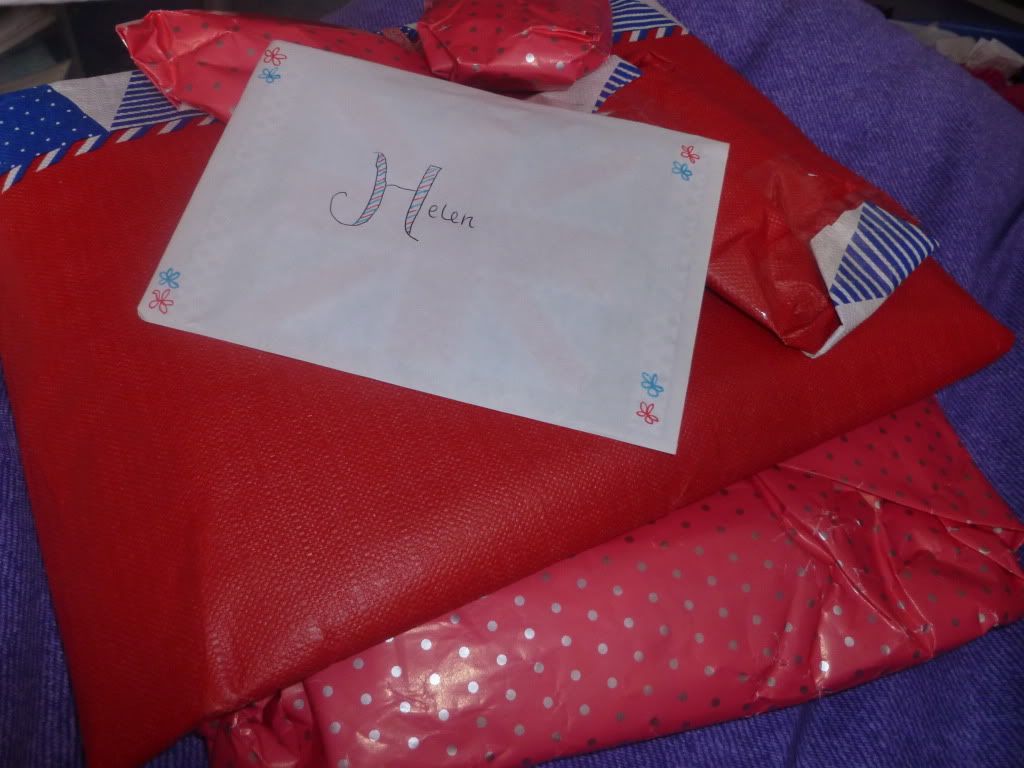 Handmade card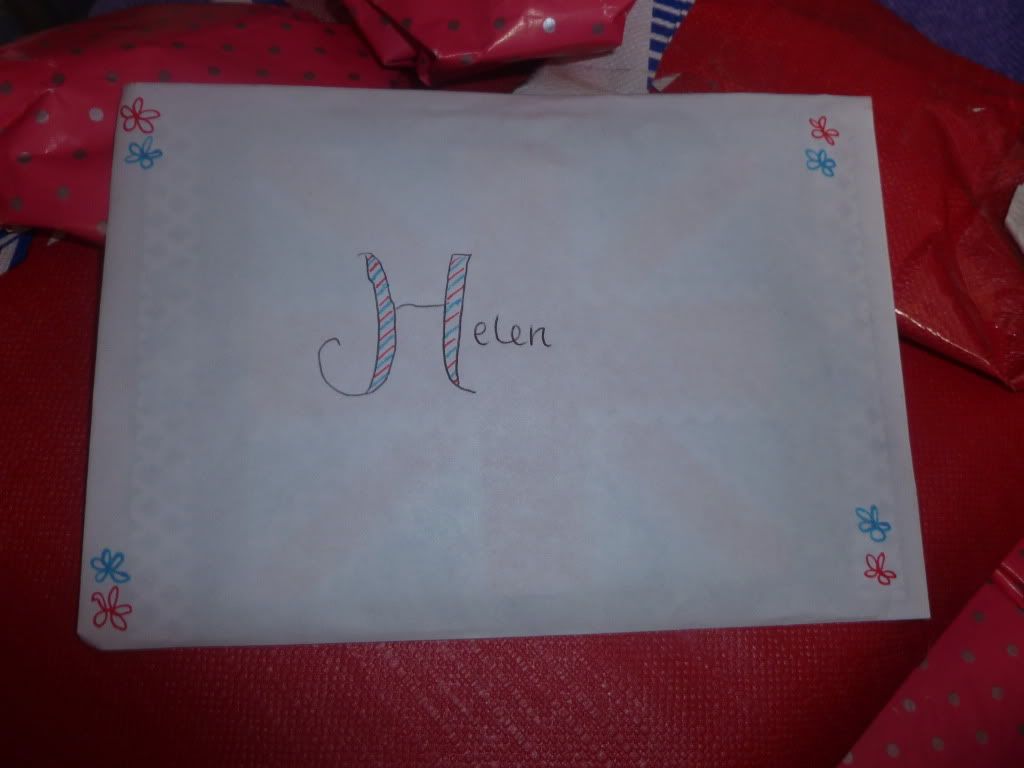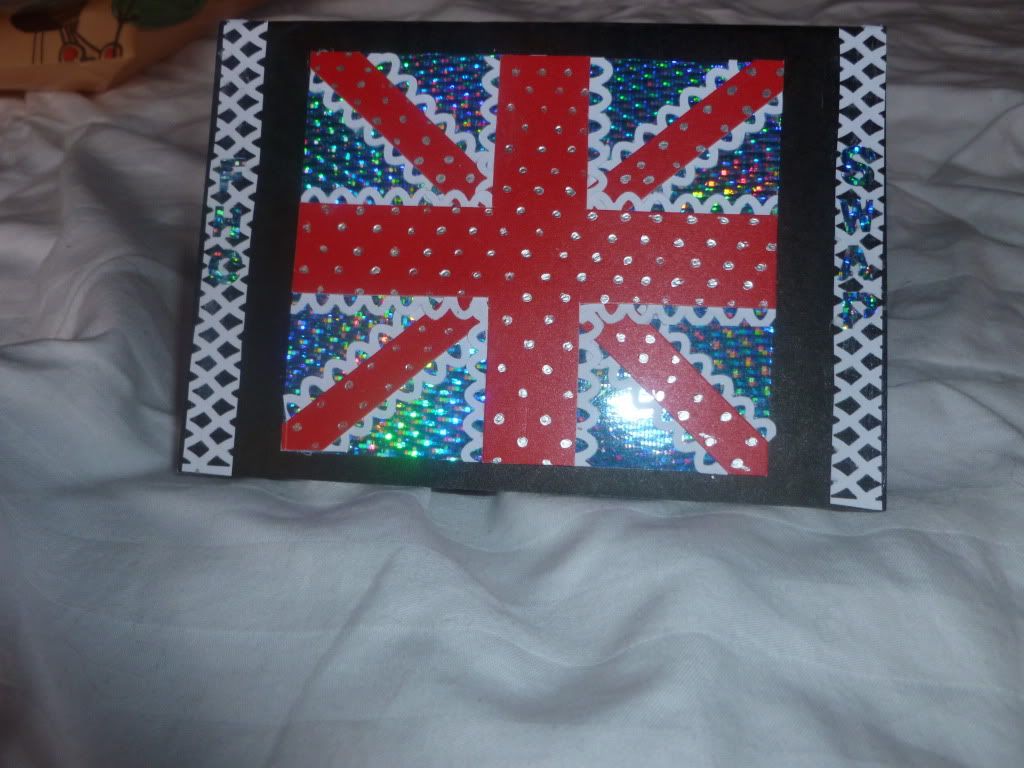 Gorgeous locket necklace and handmade earrings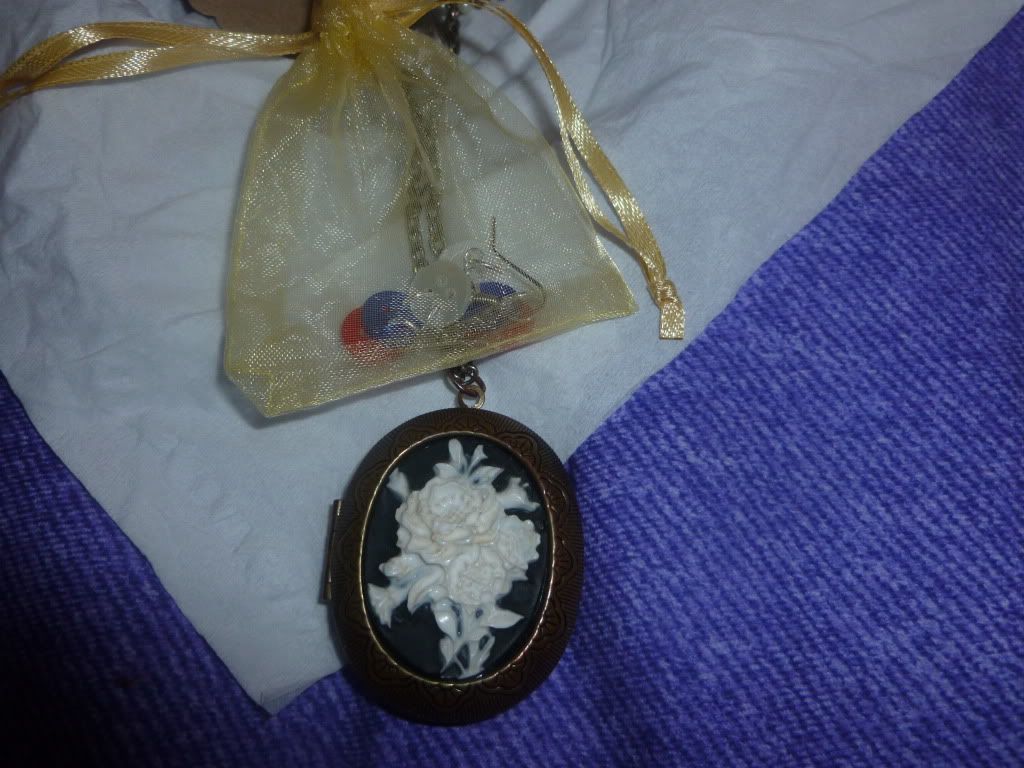 Cute badges. The Jubilee one is handmade, how clever!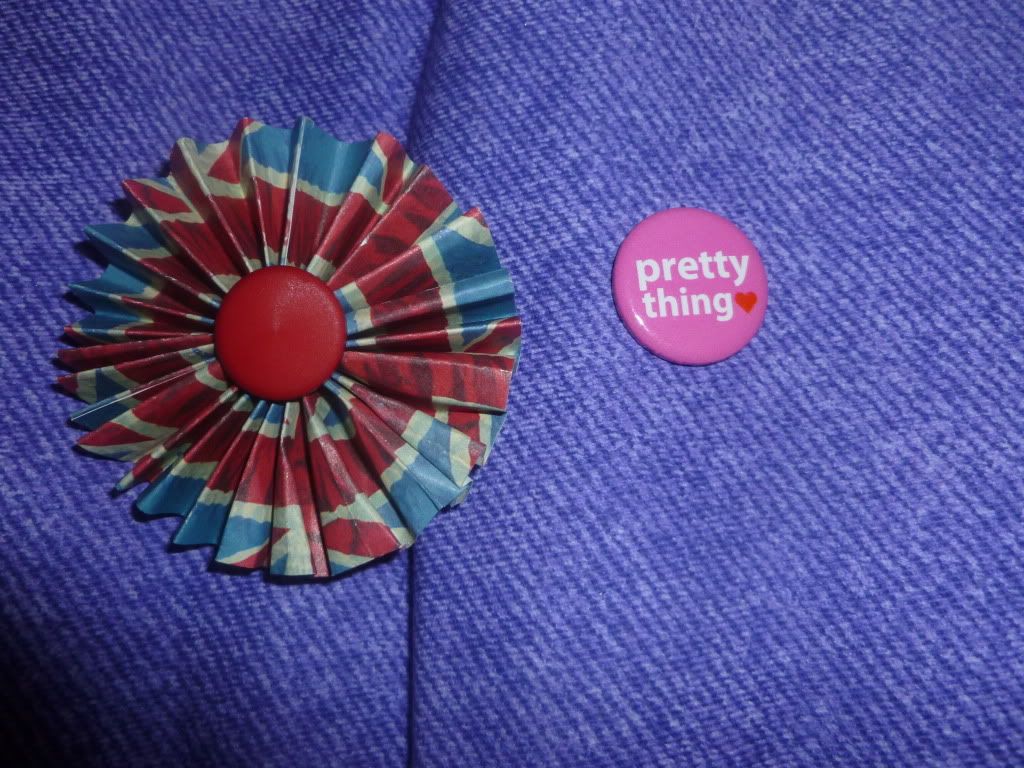 A fab dress in Union Jack colours... Just need a sunny day to wear it on now!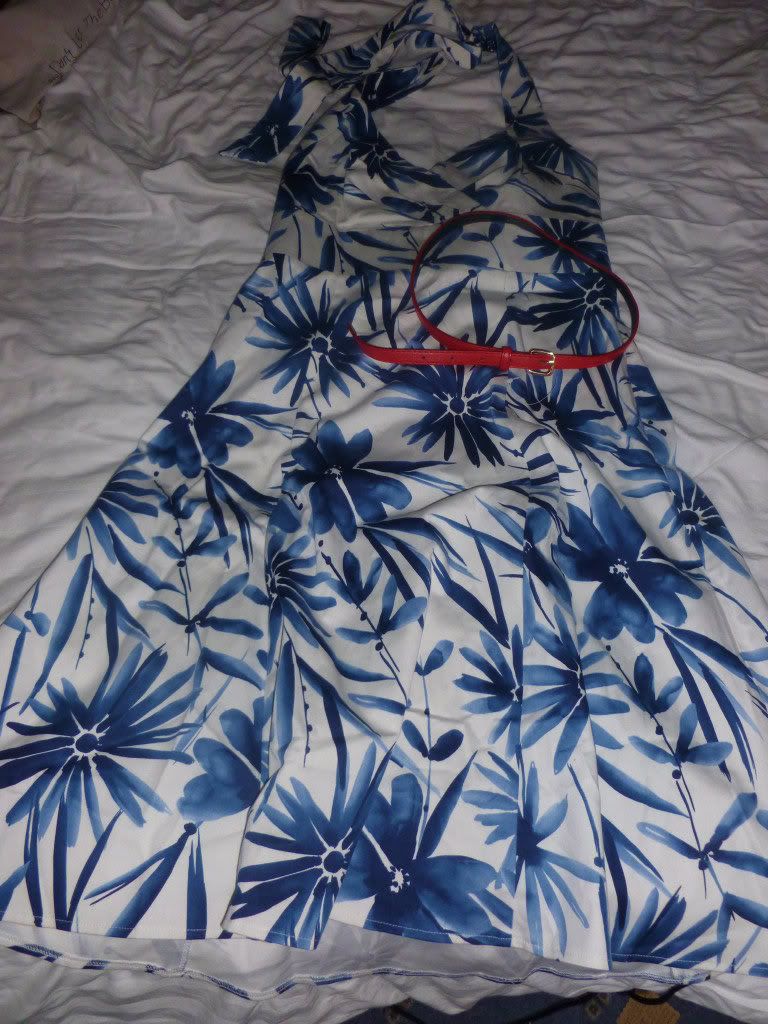 It turned out that Kezzie is a teacher which is a good coincidence seeing as I am about to start my teacher training! She very kindly sent me some useful books as well as marking pens and a folder!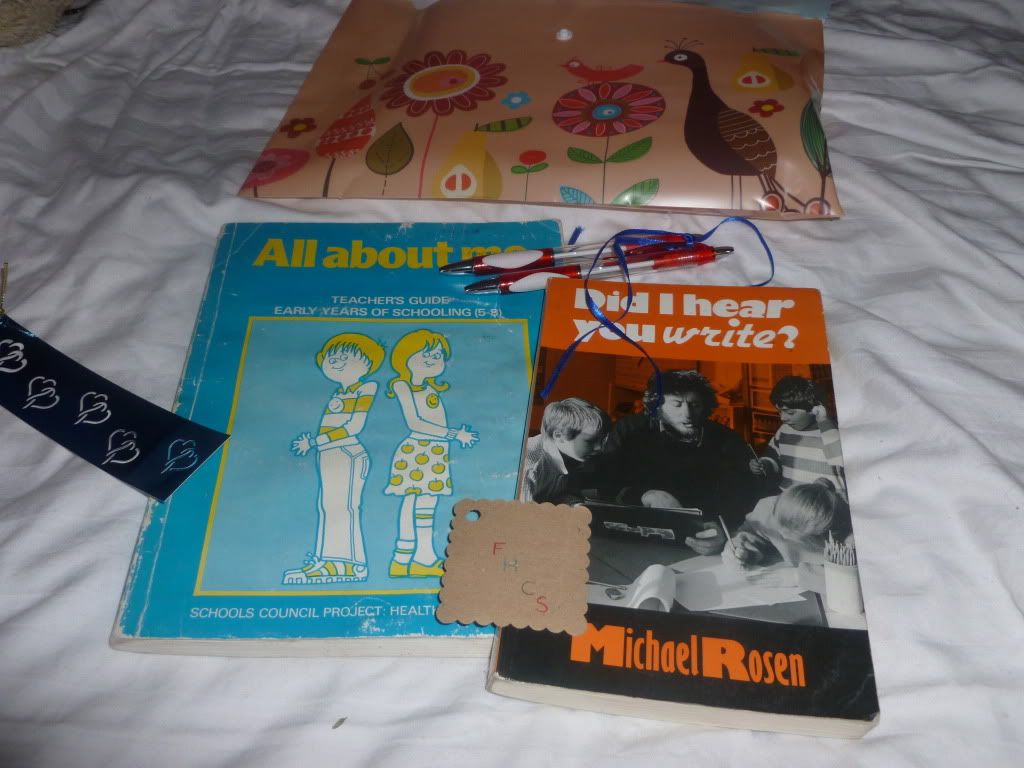 Also included was a homemade bath bomb which smells divine but needs to stay in the bubble wrap. All in all this was a fantastic package and I'm a bit nervous about putting mine together now!