Today's song: Coldplay- Paradise
Prepare for many pictures of cake!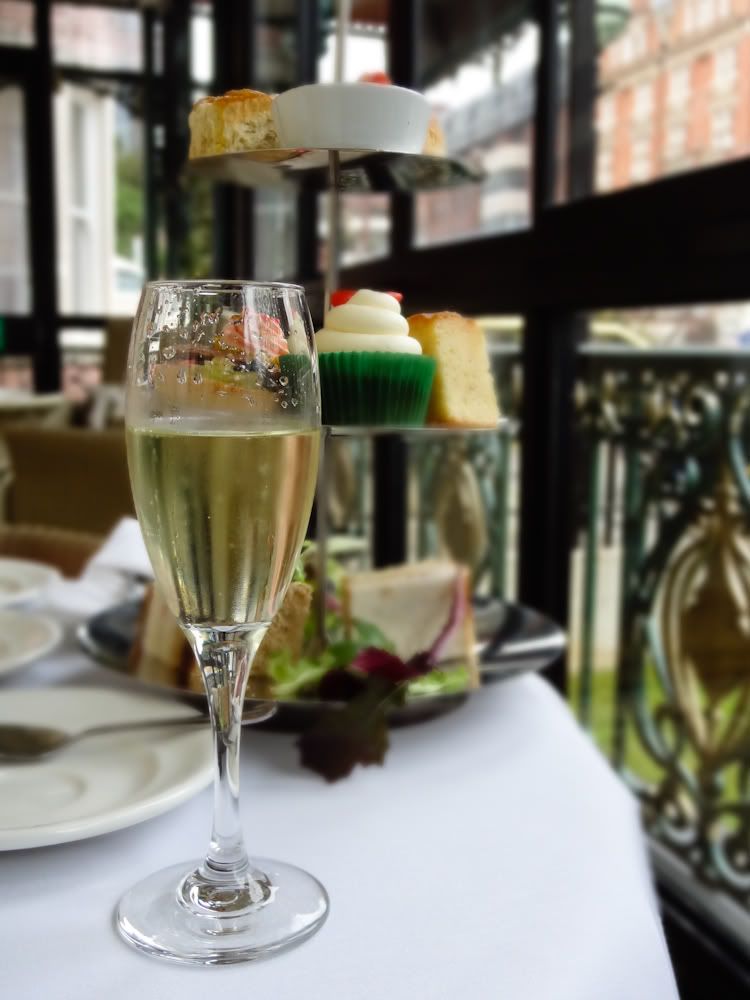 Day two in Bournemouth and we headed to the
Norfolk Royale Hotel
for a champagne cream tea. I do love champagne! I spotted a deal on Groupon- £19 for afternoon tea for two with a glass of champagne each. An excellent deal so I ordered it and booked a table for our second day in Bournemouth.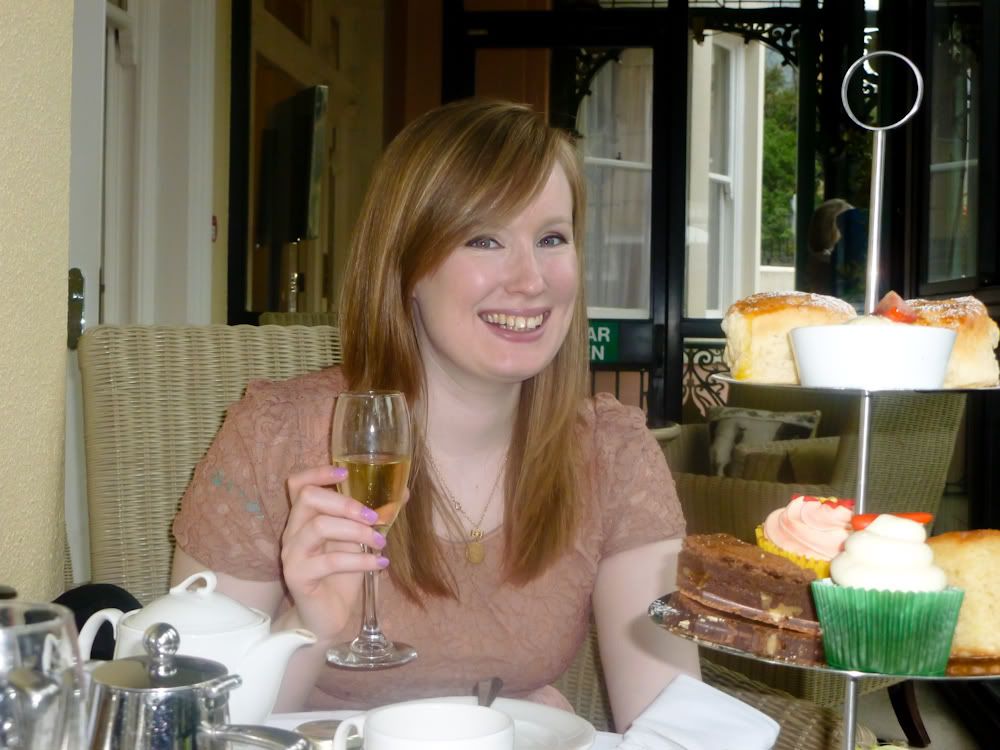 Dress: Oasis, Necklace:

Cheap Frills
The hotel has a lovely 1920's charm about it, particularly the conservatory where we sat.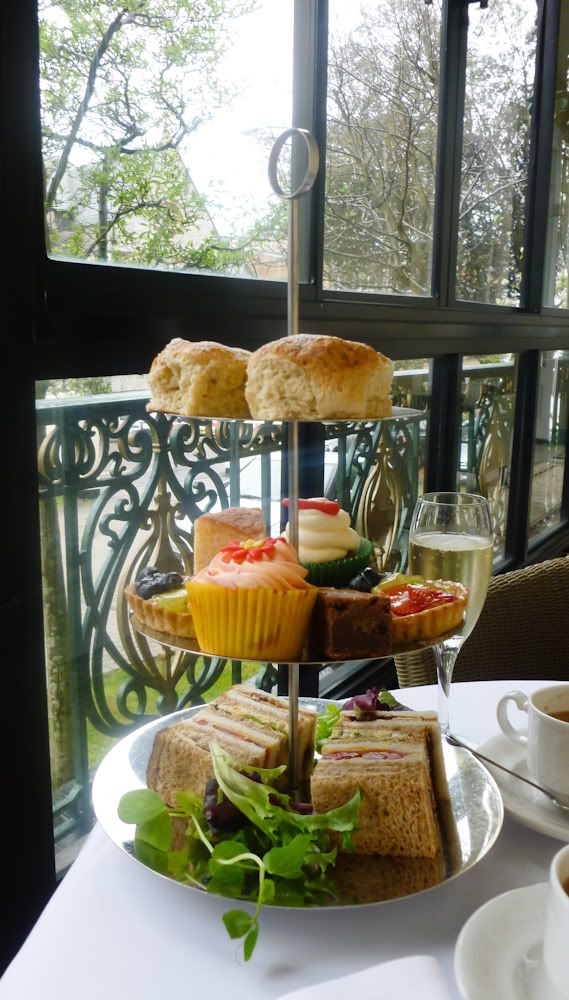 The afternoon tea consisted of a selection of sandwiches, lovely cakes and scones with jam and cream.
It was nice that the cupcakes weren't just vanilla (though a good vanilla cupcake is delicious). Edd had one filled with berries and mine was carrot cake. The fruit flans were lovely too, they were filled with gorgeous vanilla cream.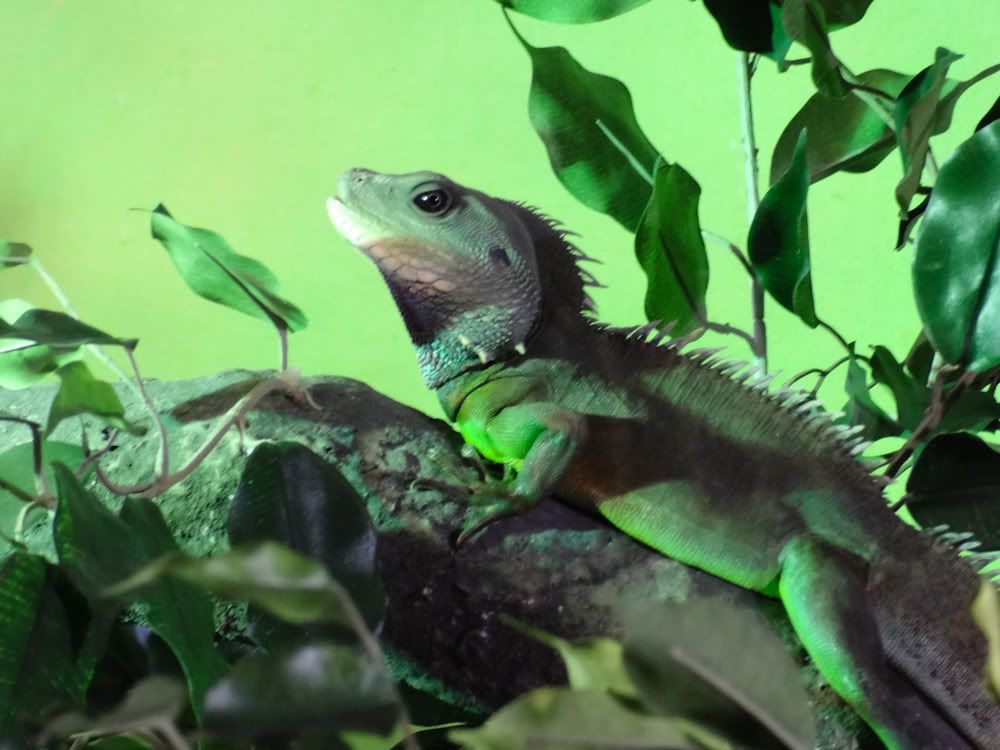 We had been planning to wander round the Upper Pleasure gardens but it was raining so badly that we decided to head to the Bournemouth
Oceanarium
. It was genuinley charming. We have a Sealife centre in Birmingham which I always enjoy. We were lucky enough to be just in time to see the turtles being fed, which was very informative and surprisingly cute!. The green fellow in the picture above was perched on a branch pretending to be a leaf which struck us as hilarious and we spent the rest of the day pretending to be leaves (sad I know).
We ate an an awesome Thai place called
Koh Thai
. The premise of the place was that you can have a standard main and starter or you eat tapas-style with lots of small plates. It was much more modern and buzzing than I'd expected, a fab atmosphere and seriously lovely food. If you ever go there, be warned, the hot chilli duck salad really is HOT! I like chilli heat but I couldn't feel my mouth! Everything was yummy and the cocktails were good too. Definitely recommended.