Today's song: The Beatles- Here Comes The Sun
Also known as the day the sun came out!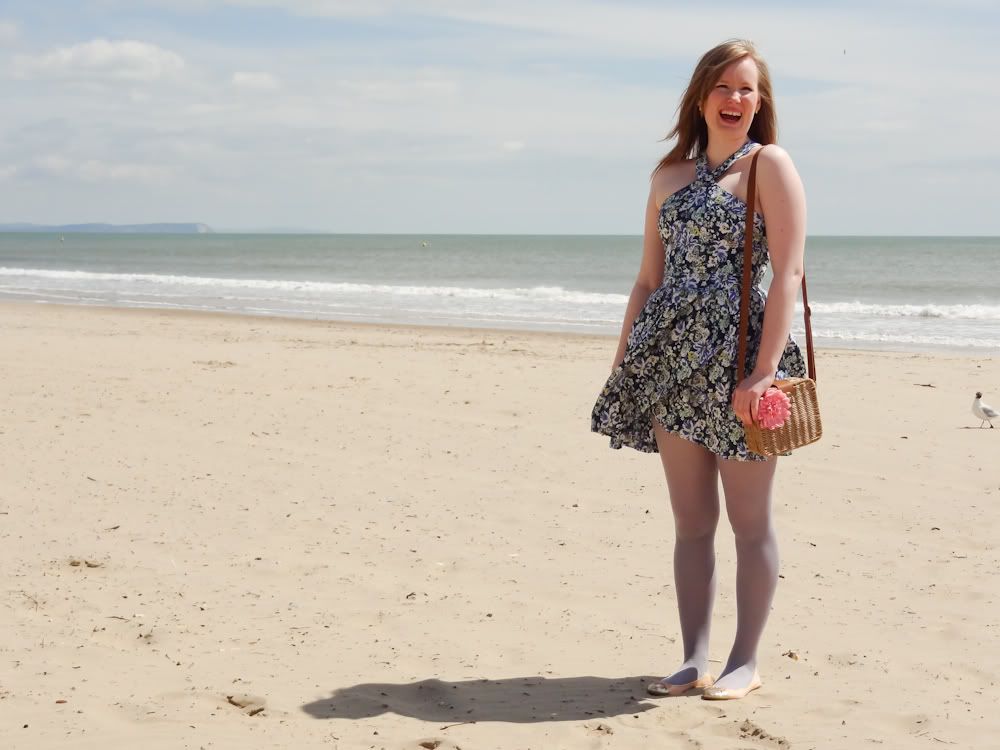 Dress: Boohoo, Tights: tightsplease, Shoes: New Look, Bag: Primark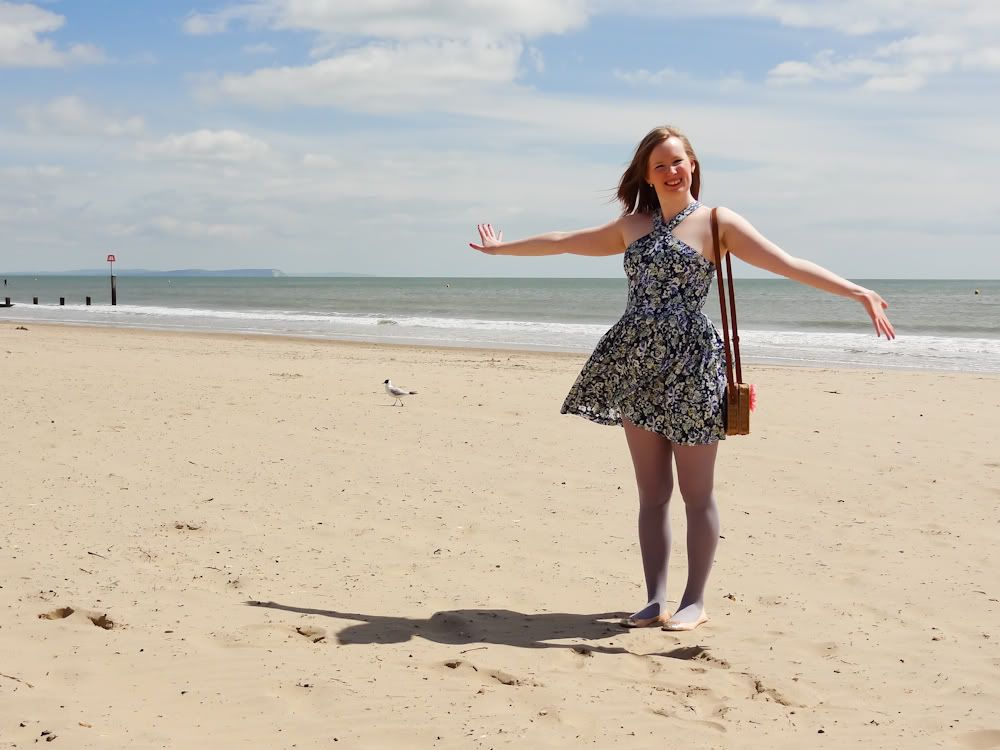 On our third day in Bournemouth, we had a specific plan- go to a museum we'd read about, eat fish and chips next to the sea and walk to Boscombe pier.
We did them all, yay!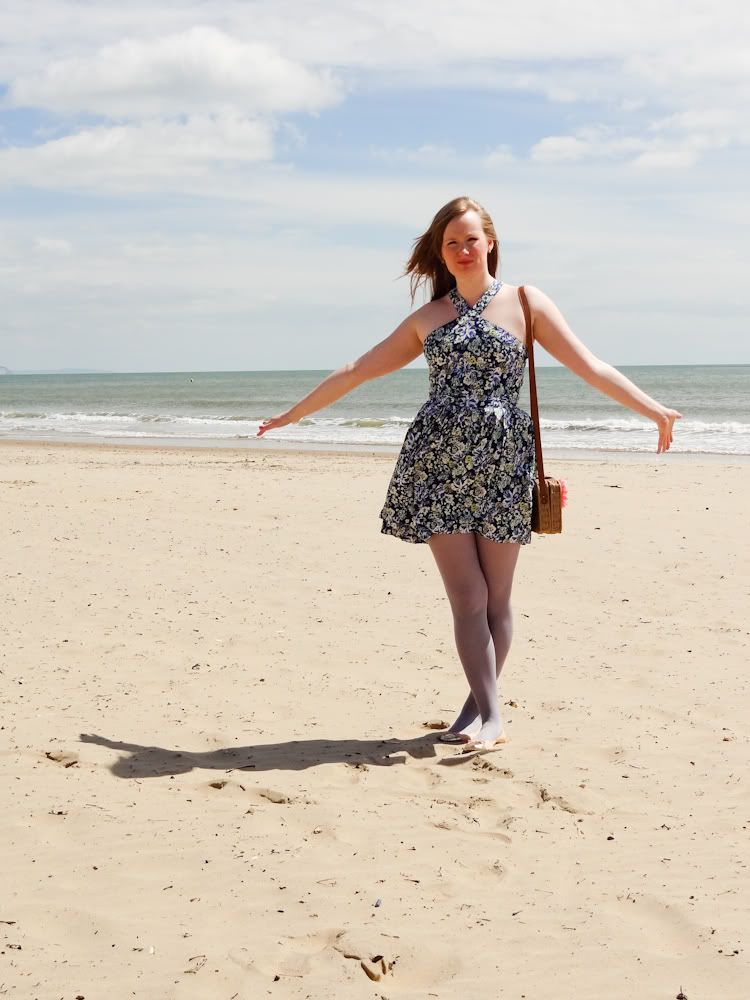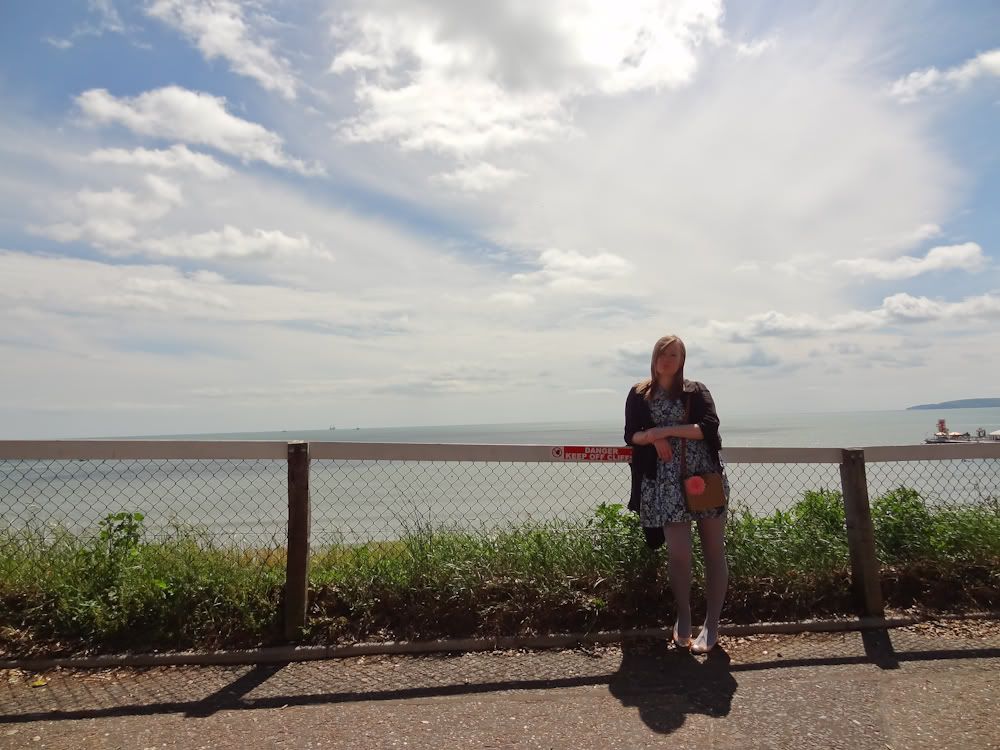 The museum was the
Russell-Cotes Museum
, just up the ramp in the picture above. This was the home of the Russell-Cotes' in the early 1900s. The couple travelled frequently and many of the items in the house were brought back from their travels- very interesting.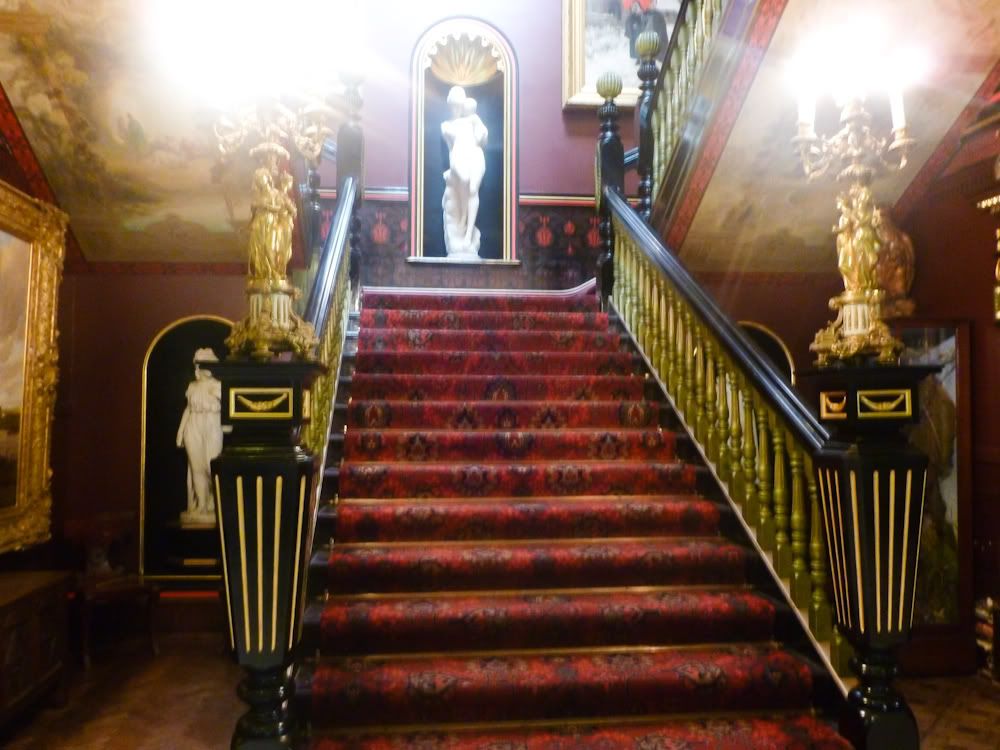 The house itself is gorgeous.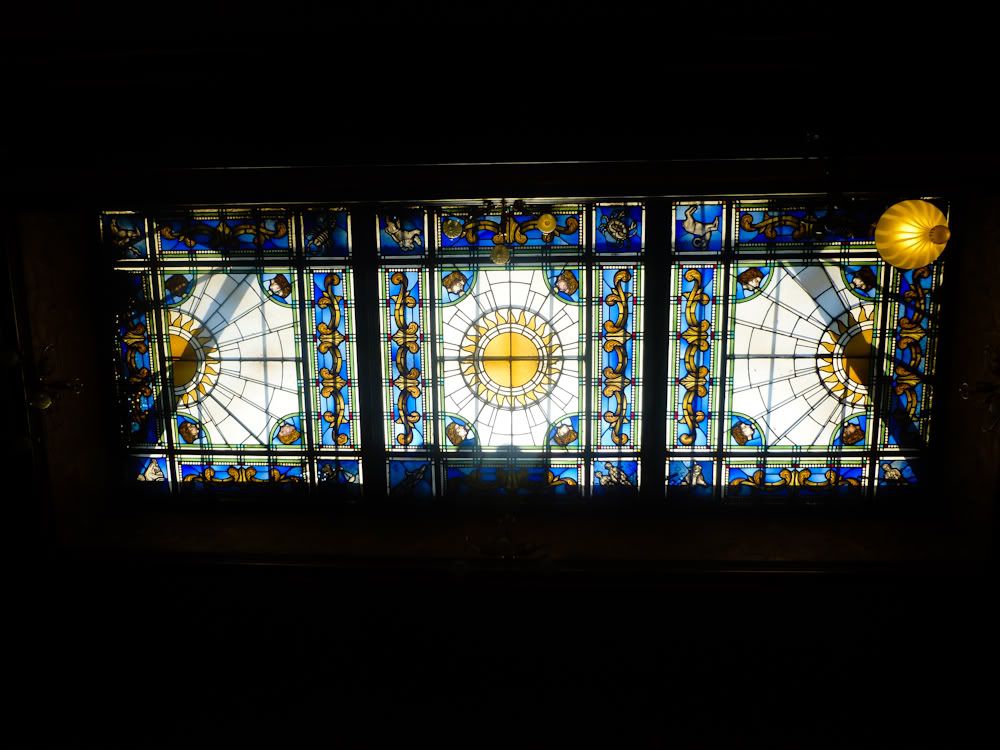 A replica of Lady Russell-Cotes' wedding dress was on display which I found interesting. I could not believe how heavy looking it was! Apparently the 'wedding dress' as we know it today was a late Victorian invention and previously women had chosen dresses that could be re-used. How frugal- surely something that could be taken on board these days!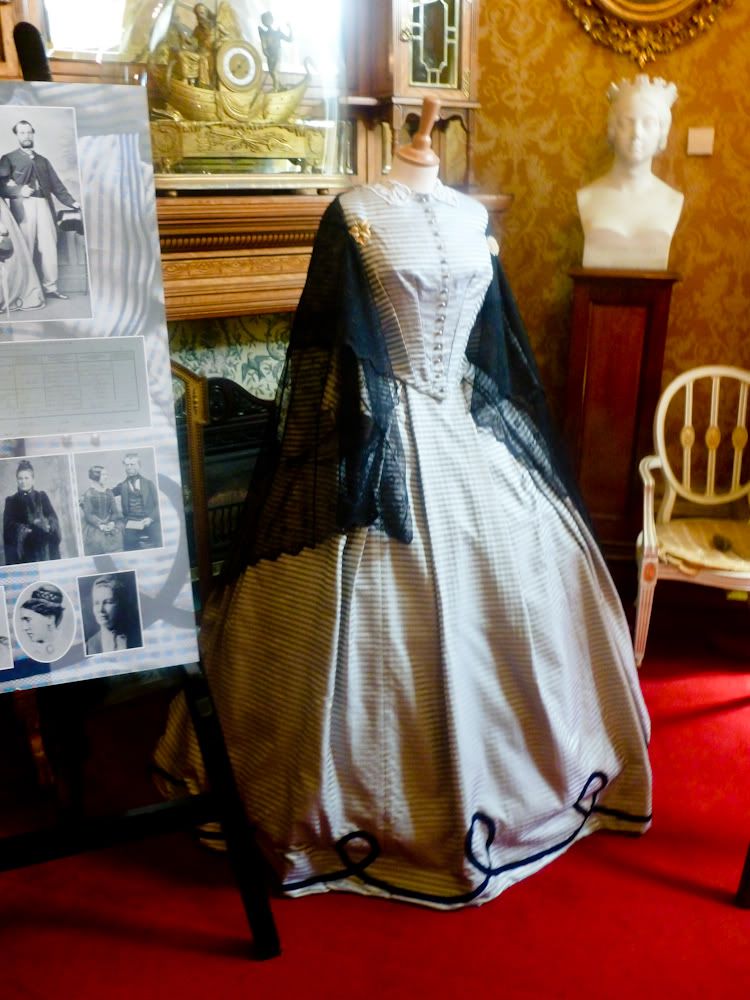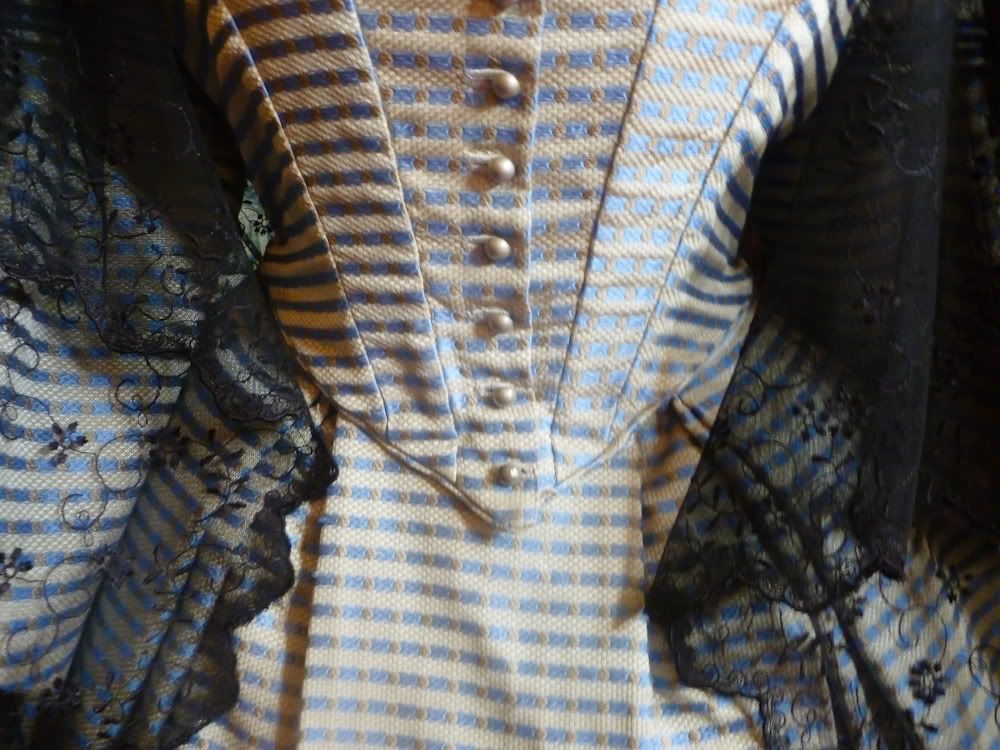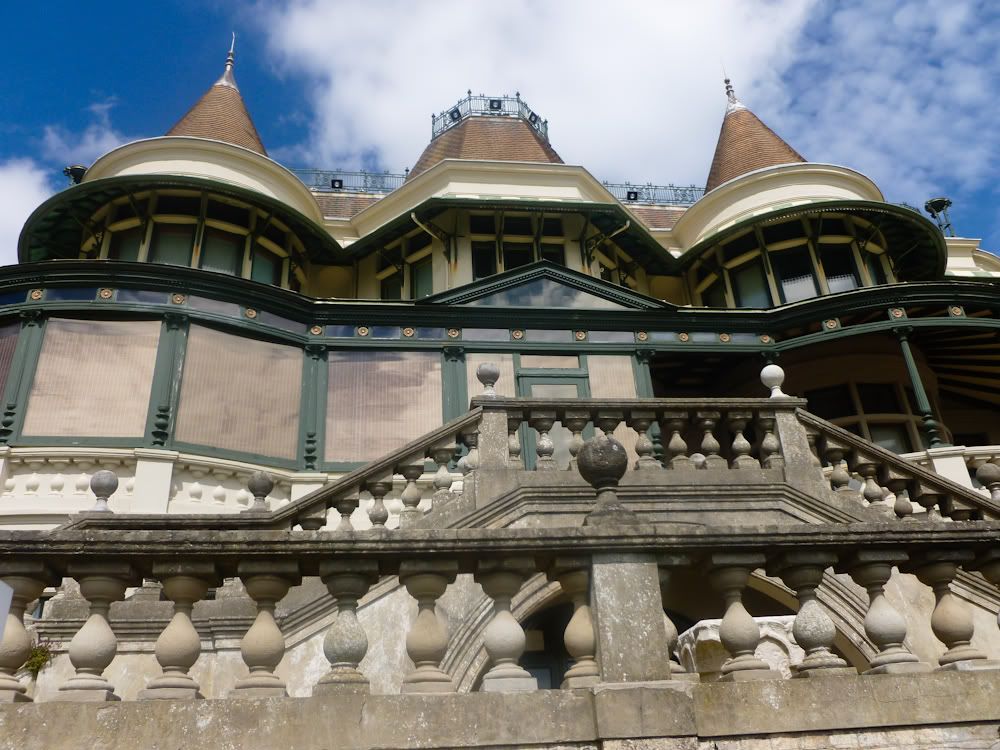 We then bought fish and chips from Harry Ramsden's and sat on a bench looking at the sea, loved it! Then we walked along the prom all the way to Boscombe pier- quite a nice walk but I was knackered by the time I got back to the hotel!
We ate at a Spanish restaurant called Lolita's. It was completely insane. The woman who owns the restaurant kept walking about and chatting to everyone, which was lovely and crazy! We ate lots of food and drank lots of cocktails. Before the meal, we had chocolate cocktails in the hotel bar, yuuuummmm is all I can say!