Today's song: Dusty Springfield- Son of a Preacher Man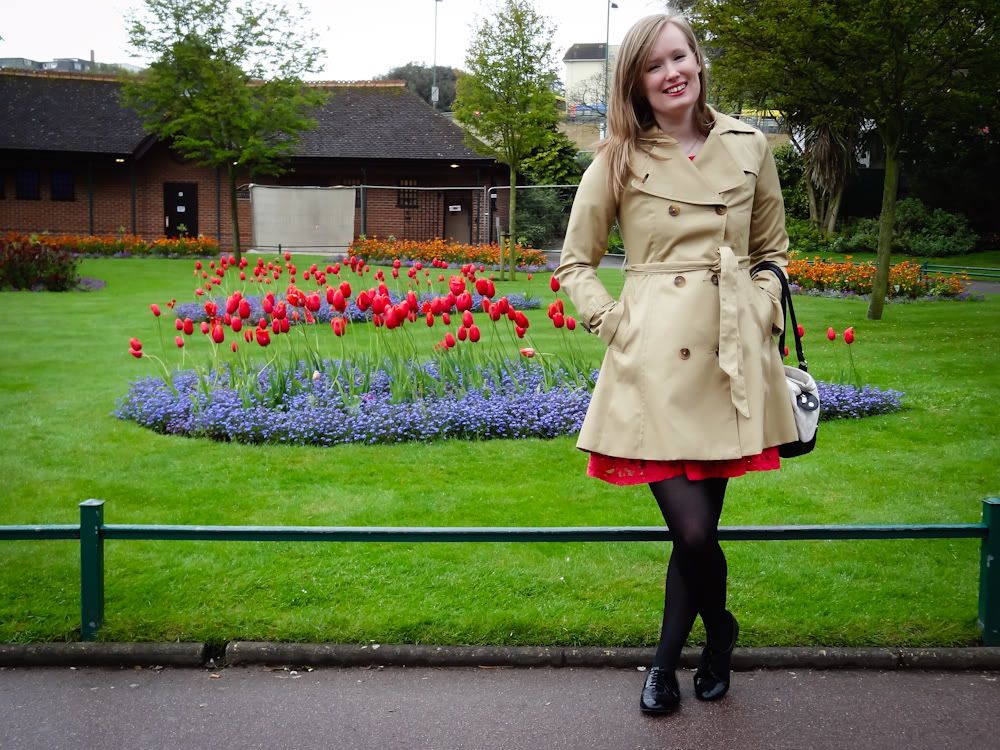 Coat: H&M, Dress: ASOS, Tights: M&S, Brogues: New Look, Bag: Accessorize, Necklace (barely noticeable): A birthday gift from lovely

Sophie
Finally I have the photos from my trip to Bournemouth last month to show you! Edd and I stayed for three nights after my birthday in the charming seaside town. Our hotel was called

The Chocolate Boutique Hotel

- all the rooms were named after a type of chocolate, there was a bar selling chocolate cocktails and free chocolate in your room every day! Delightful.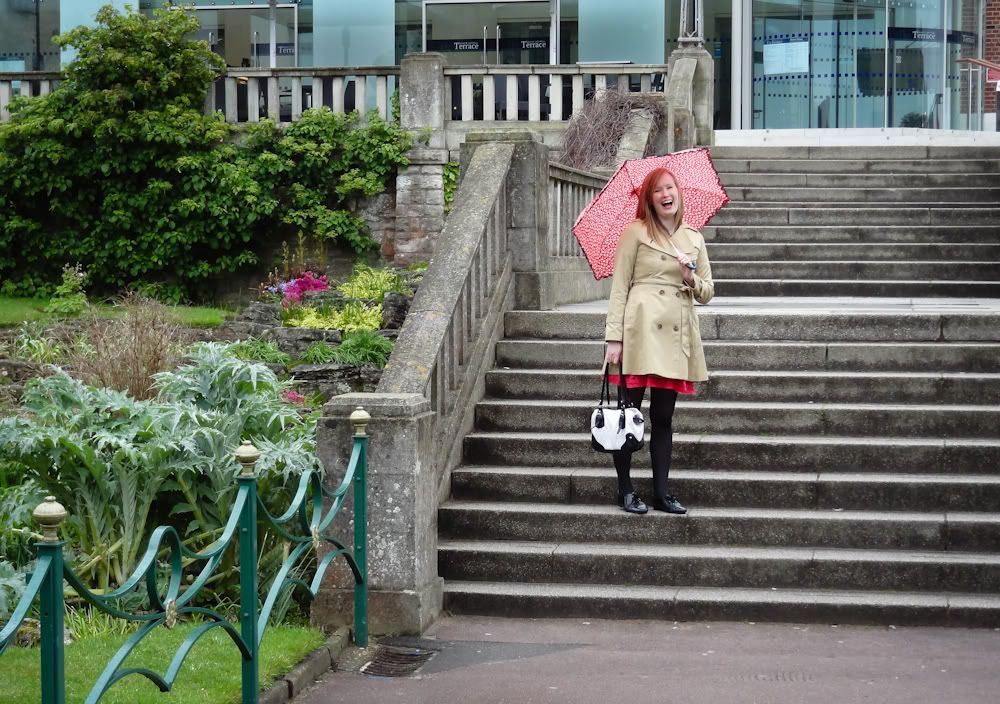 Brolly: Accessorize
When we arrived, we wandered down into the town centre to get our bearings, grabbed a quick lunch at McDonalds (boring I know) and walked through the Pleasure Gardens, which were charming even in the rain. I had forgotten my jacket and bought a lovely new mac from H&;M. I'm completely in love with it now, it seems to 'lift' every outfit somehow.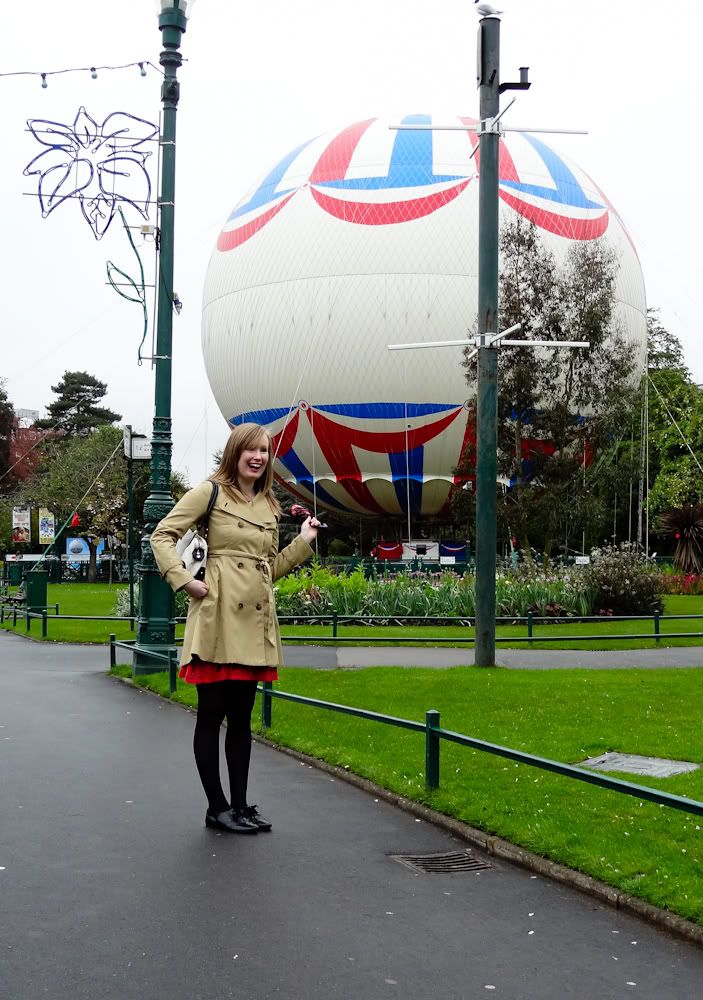 Apparently you can go for a ride in this balloon!
We were about to turn back to the hotel when we realised we were about two minutes away from the sea and hadn't seen it! Now, I live in the Midlands and so the seaside is quite a trek- not an hour's drive if you fancy a day at the beach, more like three. So I get childishly excited to stand on the pier, smell the salt in the air and feel the breeze on my face. It was raining, but that made it more romantic somehow, I felt like I was in a book. It was deserted, grey and dismal but we both just felt so happy- we'd made it to the sea!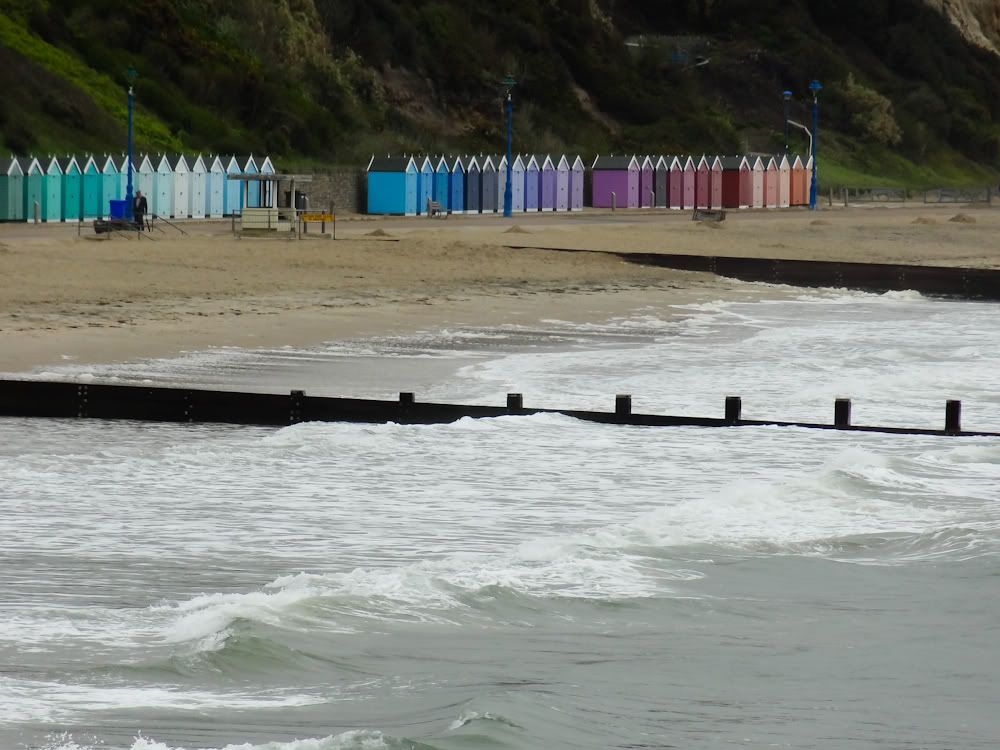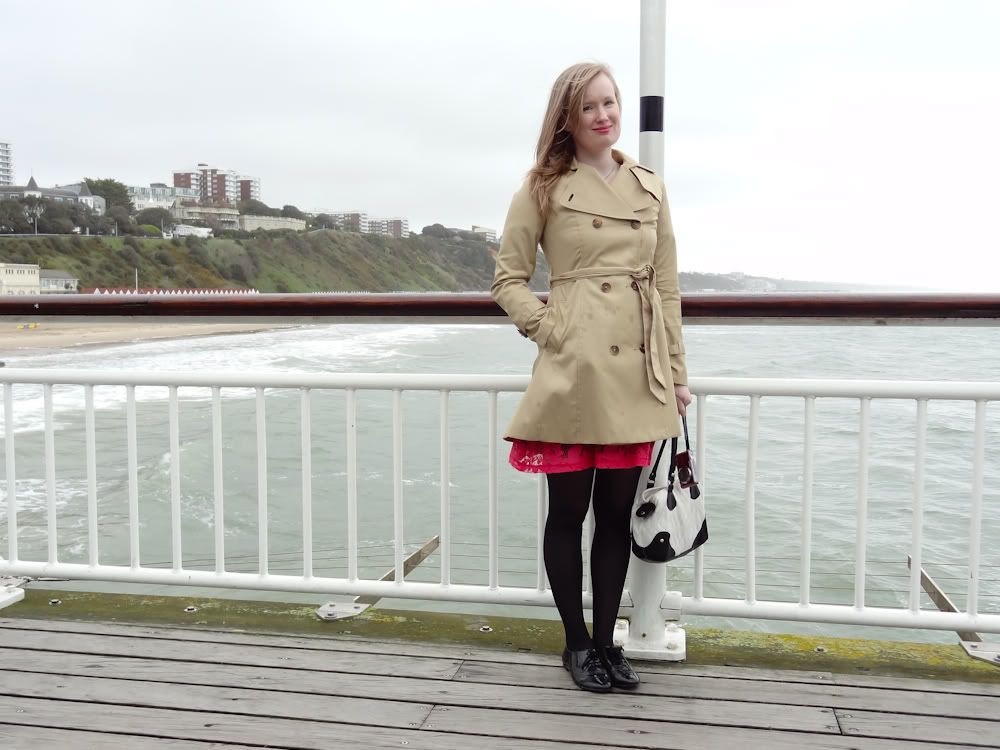 Later on, we ate at Cafe Rouge. Again, not too exciting, but I had an email from them offering a free bottle of champagne if I ate there within a month of my birthday- not an offer to be sneezed at! It's always worth signing up to email newsletters for things like that. We had an absolutely lovely evening (I daresay the champagne helped) and stopped off at an off-licence on the way back to buy Brothers cider as a night cap- keeping it classy as always. The off-licence even opened the bottles for us, ahahaha. It seemed like the funniest thing ever at the time.