Today's song: The Kinks- Mr Songbird
You can find the rest of the challenge here
An item of clothing that was a gift.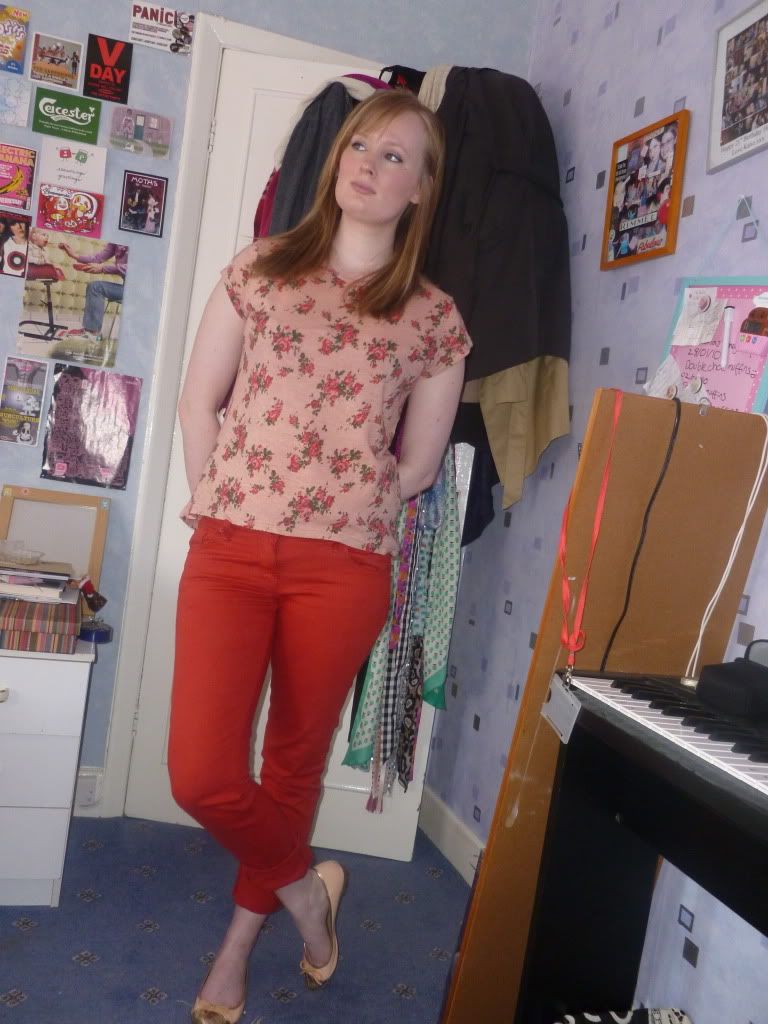 Top:Boohoo, Jeans: Topshop, Pumps: New Look
My lovely friend Rachael bought me this
top for my birthday. It has a lovely rose pattern and it has encouraged me to bring out my red skinny jeans which have been languishing in my wardrobe for five years. Rolling them up to 7/8 length makes them much cooler and more wearable I think!
An item from your favourite store
From my blog title you would think it was Topshop but these days I lean more toward Oasis. I know it is quite expensive, so I ask for specific things as presents or I wait til the sales. Edd got me this dress for my birthday and I've already worn it three times!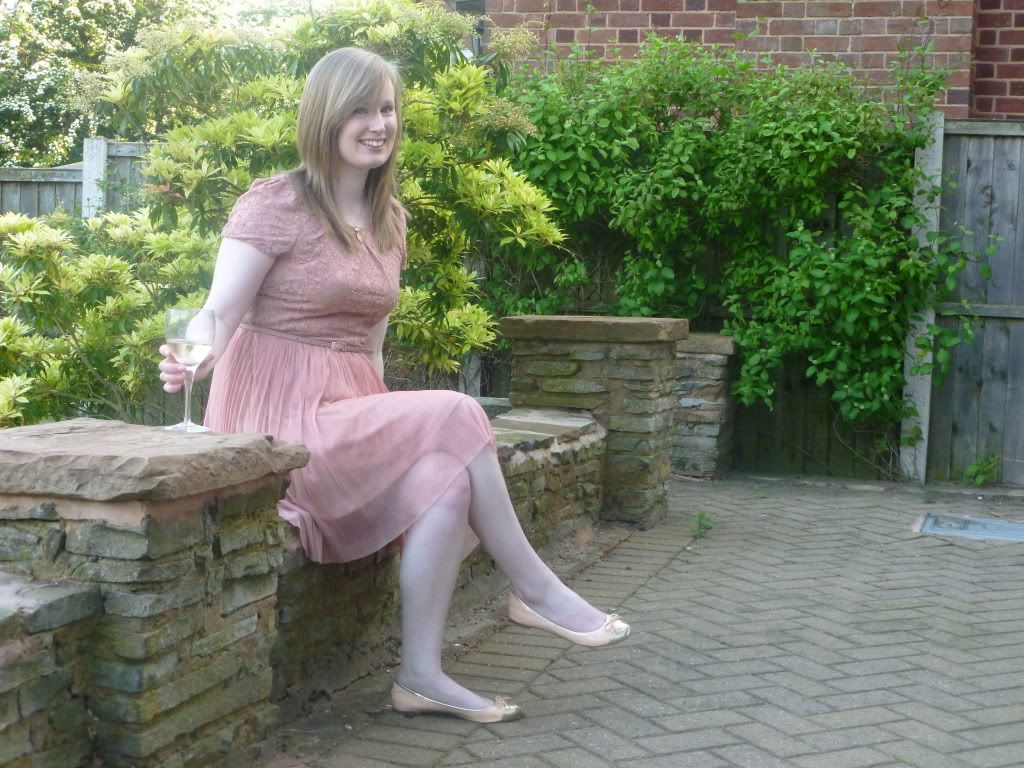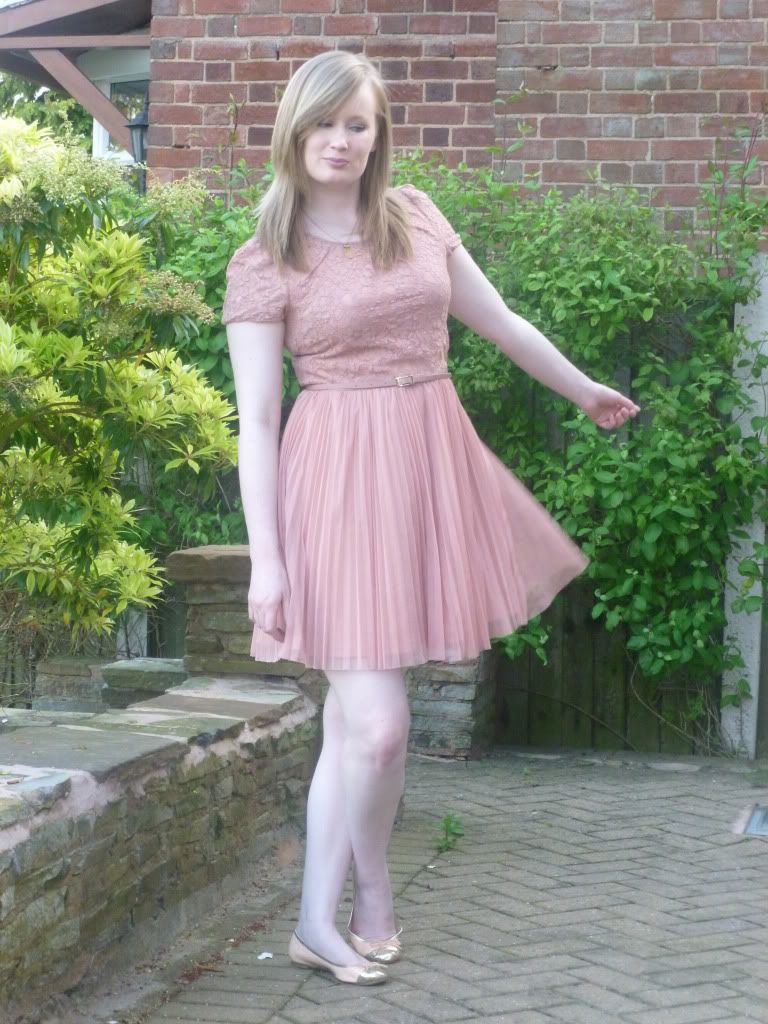 Here I am in his parents' garden. They are away at the moment and Edd is staying at their house. They live in a town about 40 minutes drive out of Birmingham so I went over yesterday. It was a lovely drive in the sunshine along country roads. I don't love driving- it's a necessity not a pleasure- but sometimes it's nice to have some music on and the window open and drive past some fields. There was wine at the end of it anyway and sweet chilli chicken and potato wedges, yum!