Today's song: Kings of Leon- Charmer
You can find the rest of the challenge here
I've been rubbish this weekend and didn't get round to blogging- that's what happens when I go back to work after two and a half weeks! I should have had time on Friday but I was making a coffee and walnut cake for a charity coffee morning, then I had my hair cut, then I went to Strada with Edd for our three year anniversary! And then back to work this weekend- boo.
Your brightest liptick
This is a very
bold
lipstick from Topshop. I like Topshop make up a lot but don't often buy it because it's so easy to picks things up 3-for-2 at Superdrug or Boots- maybe I will be more discerning when I have more money.
I love this lipstick on nights out because it doesn't budge! It's more like a tint really. I've seen a nice pink one online so I may pick it up some time.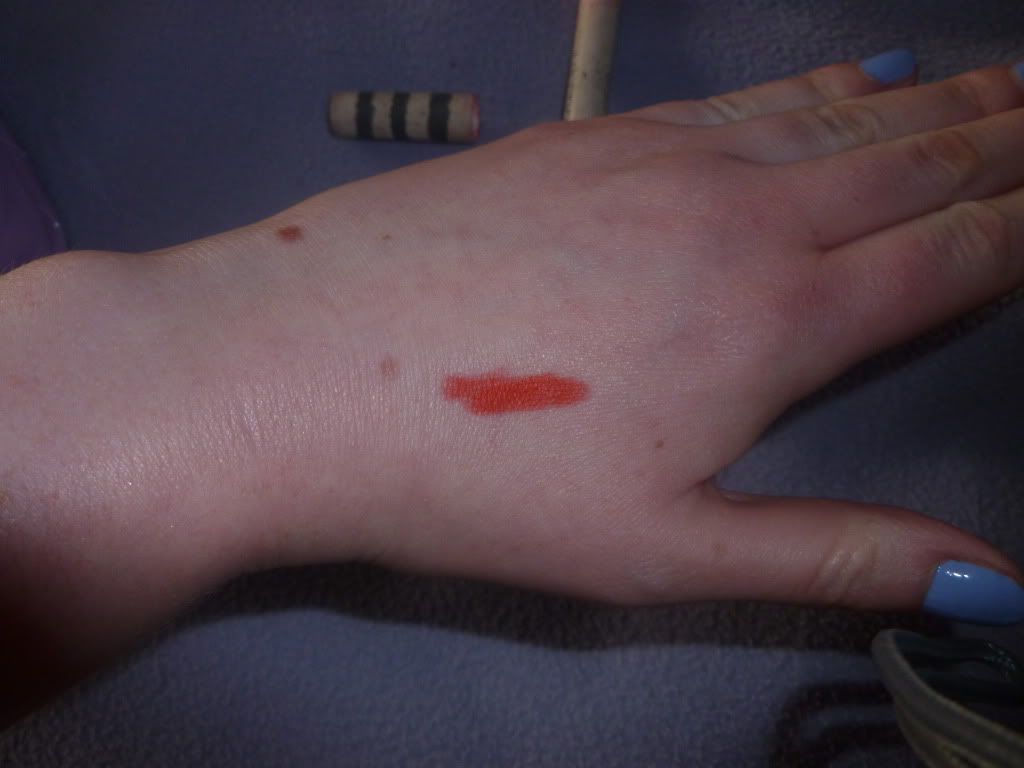 I've realised the packaging is a little grubby, probably due to the fact that I always have it on nights out! oops!
Jewellery that instantly makes you feel great
I'm going through a stage where I think I hate all my clothes even though I don't- I just want warmer weather. A couple of new dresses make me feel great but I haven't had them long enough to see whether that will last. So it has to be this cute necklace from
Love Hearts and Crosses
.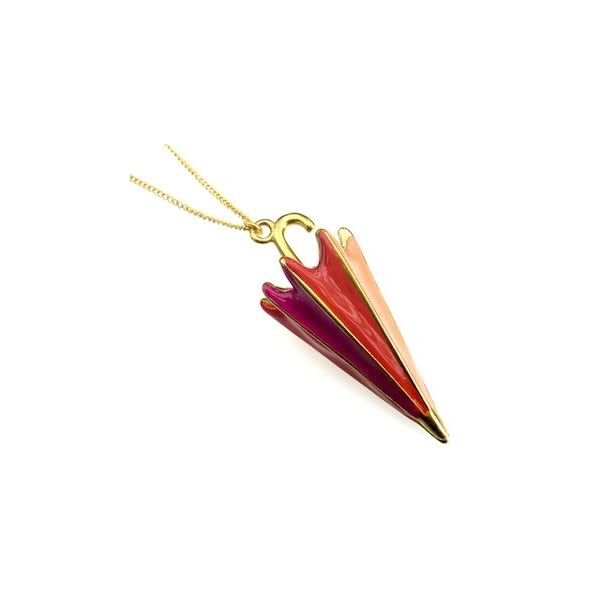 It's an umberella! How adorable and how appropriate. Everytime I wear it, I feel cheery. (The photo from their website)
Back tomorrow with days 20 and 21.