Today's song: Lily Allen- Smile
You can see the rest of the list here
This challenge appears the day before my 25th birthday! So this dress is what I'll be wearing tomorrow. I'm seeing my Grandparents in the afternoon and then having a lovely
Chinese meal
with my parents, Edd and his parents in the evening. It's actually the first time they've met so I'm a wee bit nervous. Though I'm sure it will be fine. It just seems so grown up!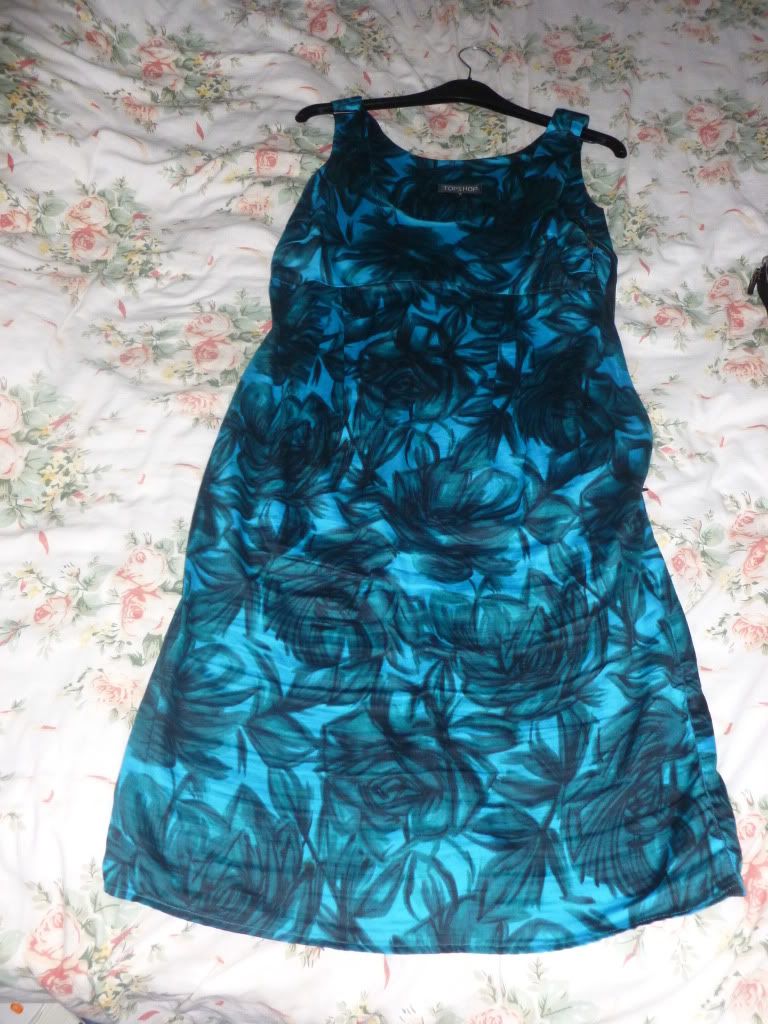 I've had this Topshop dress for years- probably six years actually! I started out using it as a going out dress but it's a little too restrictive for dancing and I use it as a 'going out for dinner' dress. We're eating quite early and it should be quite a casual affair so I will probably throw on a little black jacket or cardigan and flat shoes.
I hadn't noticed how lovely the print is until I started taking pictures of it. I love the way it looks like it's been painted on.