Today's song: Franz Ferdinand- Take Me Out
You can find the rest of the list here
Hmm. This one was tricky as I pretty much know what I like and I stick to it!
I would say this velvet bodycon dress is the least 'me' thing in my wardrobe but I always seem to end up wearing it on nights out despite sucking my belly in the whole time. I saw it in Topshop probably 2 and a half years ago before the cheaper ones started appearing and something about it just called to me. I love the material, the sleeves and the lace panel.
Here's a picture of me wearing it at a friend's birthday in late 2010, looking rather pale and gaunt.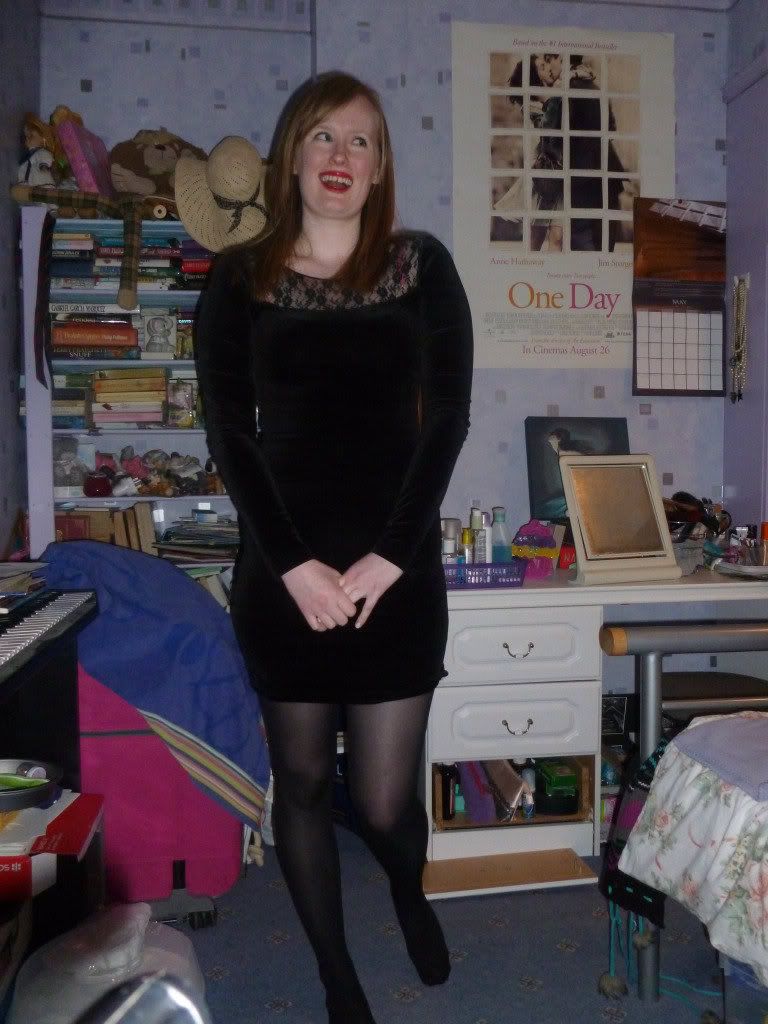 And here I am wearing it today! I'm having a bit of a laugh apparently. I just took this picture to show it full length- I'm not off out or anything as I'm typing this on a Thursday evening. This is a scheduled post because on Sunday I will be recovering from my 25th birthday celebrations with friends and about to go and see Ladyhawke in concert!