Today's song: Yeah Yeah Yeahs- Zero
You can see the whole list here
Although I have dresses which cost me less, this
Dorothy Perkins
one has to be my biggest bargain. Originally £45, I got it for £12. I'd liked it for ages but didn't want to shell out the money because the reviews on the website were so poor and the material feels strange. But when I saw it in the sale I snapped it up because I loved the design, not really knowing what to expect.
Well it fits like a dream and the cut is gorgeous. The pale band of material nips in your waist and I love the cute scallop detail. This has become my 'go-to' dress and I think it will be for many months to come.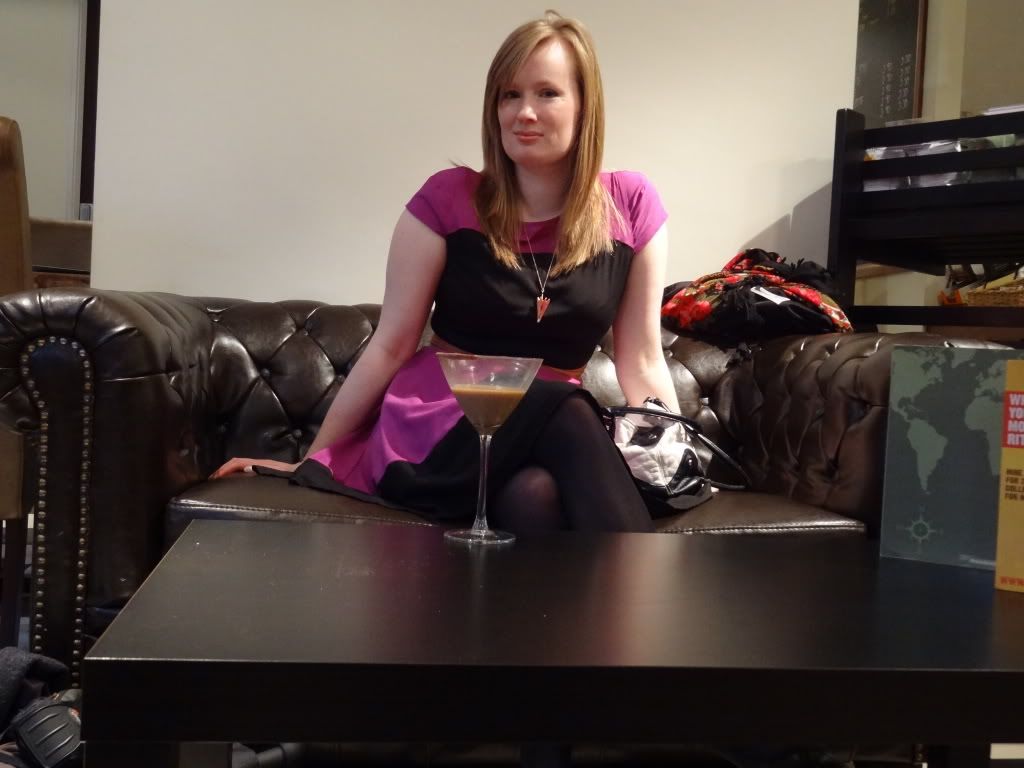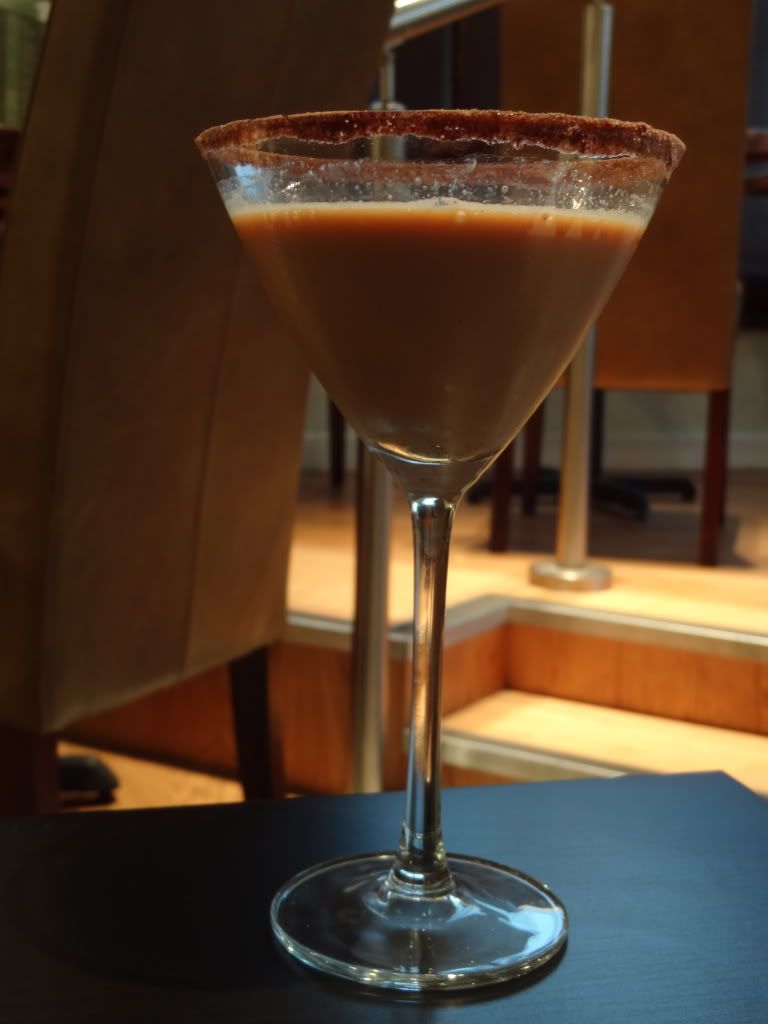 I wore this dress whilst having a lovely 'Baileys Coffee Martini' at
Cafe Blend.
They do 241 coffee martinis from 7-8 on Wednesdays, Thursdays and Fridays so yesterday Edd and I popped down to start my birthday weekend in style!
Well I am off to have a bath and get ready to meet my friends for an evening of Pizza Express, cocktails and Snobs! My 25th birthday isn't until Tuesday but Saturday is a good night to get everyone together.