Today's song: She + Him: In The Sun
You can find the rest of the challenge here
I hope everyone is enjoying the lovely sunny weather! I went to Cannon Hill Park with my friend today and we played mini golf. I was rather annoyed as I forgot to bring my camera. So to answer today's question I'm stuck with boring inside photos instead of fun mini golf photos.
A totally 'me' outfit? Let's break it down...
Ballet pumps...
Red RayBans (when it's sunny)...
A canvas shopper that has more room than I really need....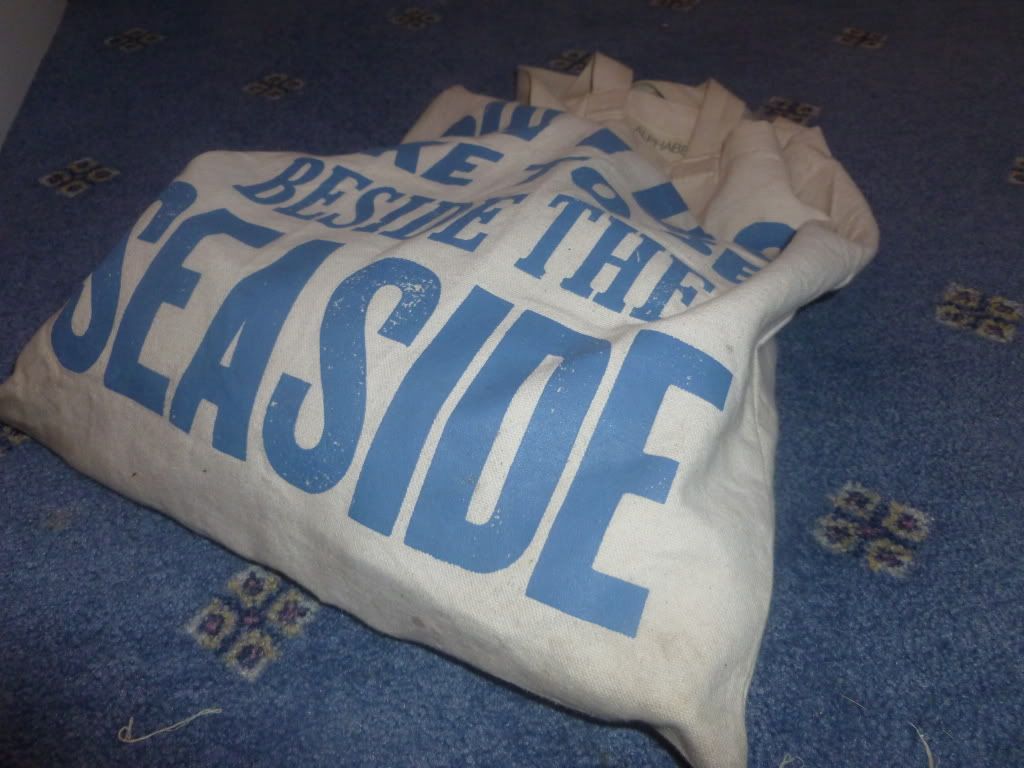 A cute necklace....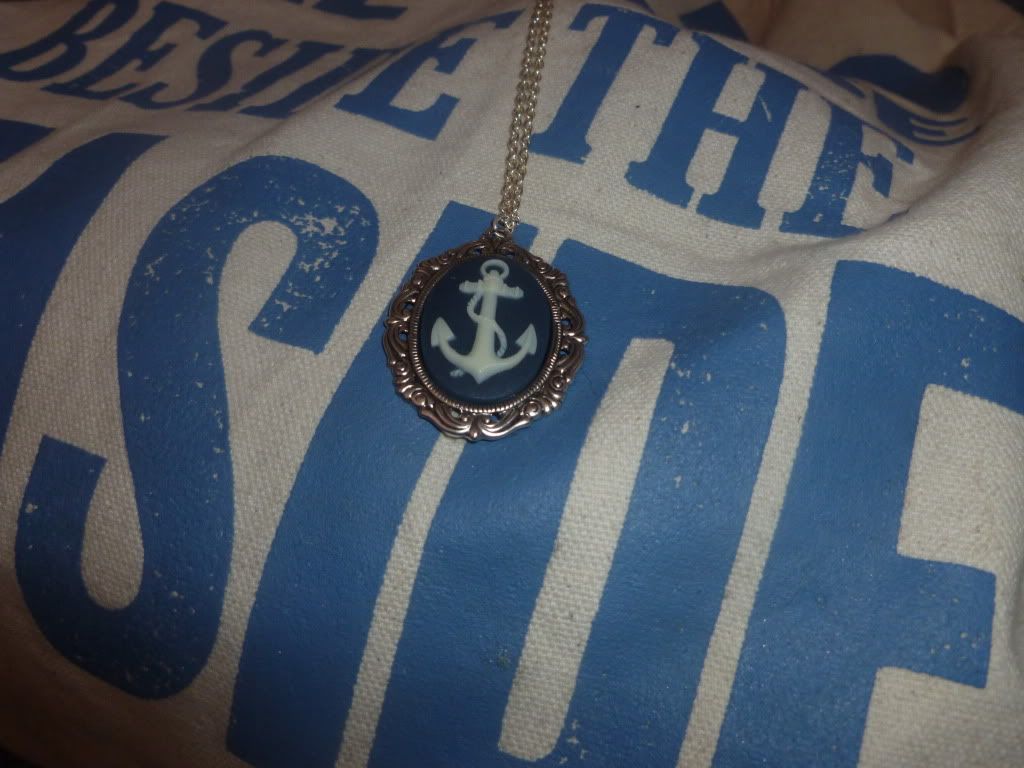 And a pretty dress! Usually a totally 'me' outfit would involve tights but it's nice to have bare legs at the moment. Long may the sunshine last.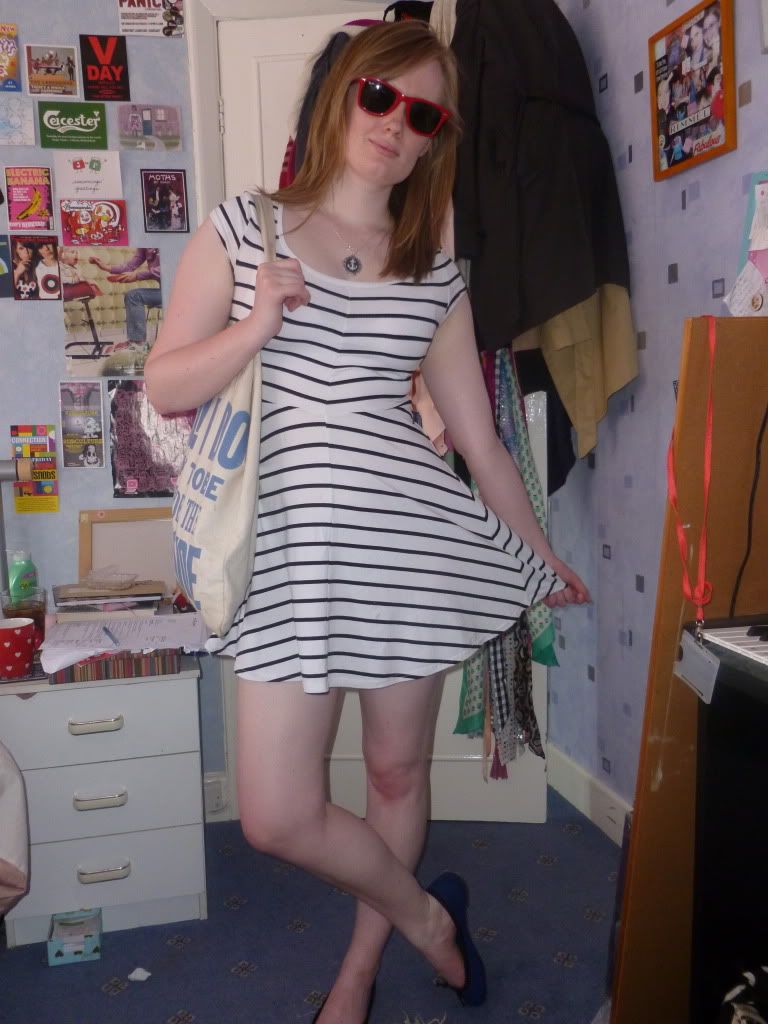 Sunglasses: Ray Ban, Necklace: Cheap Frills, Bag: Alphabet Bags, Dress: H&M, Shoes: New Look