Today's song: The Beatles- Here Comes the Sun
You can find the rest of the challenge list here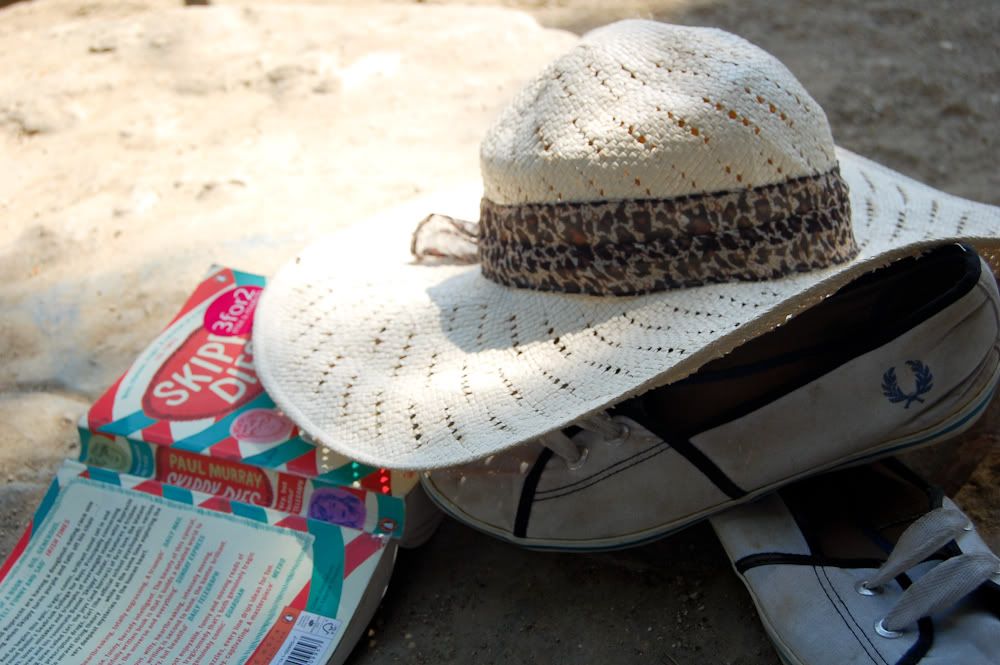 What do I wear in the sun? Why, this ridiculous hat of course!
I love this hat but I pretty much only wear it on holiday. I got it a couple of years ago from
Accessorize
and it sits on top of my bookcase for most of the year.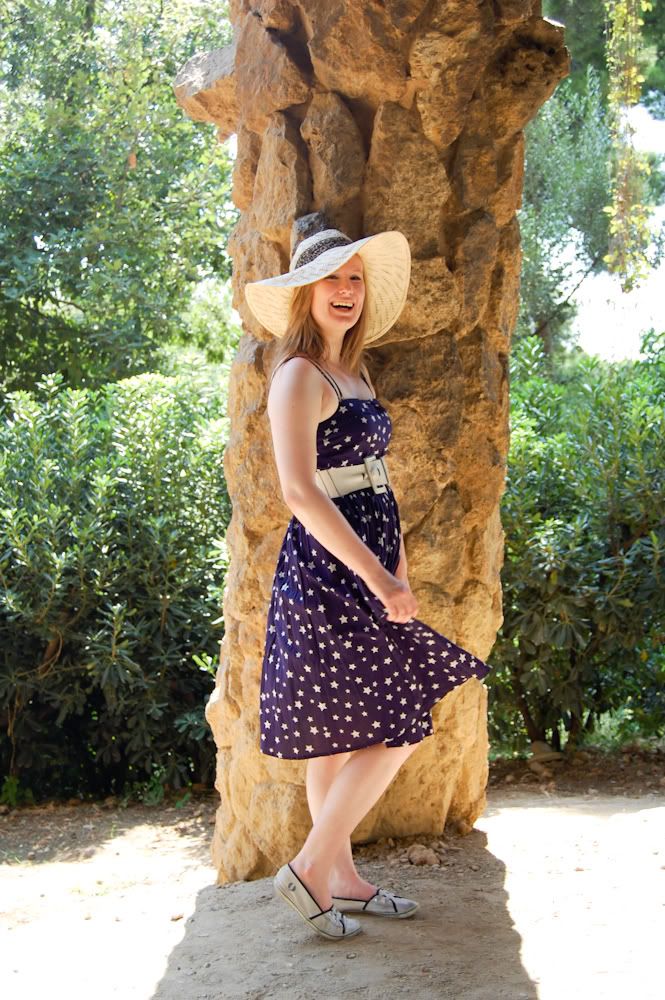 These photos have appeared on the blog before. They were taken at Parc Guell in Barcelona. My word it was hot! We climbed all the way to the top of the hill and sat on a bench under a tree. The view up there is worth it and I don't think the mast majority of people make it up there. There's nothing pretty and Gaudi about it, in fact I think it's past the boundries of the park, but it was truly lovely.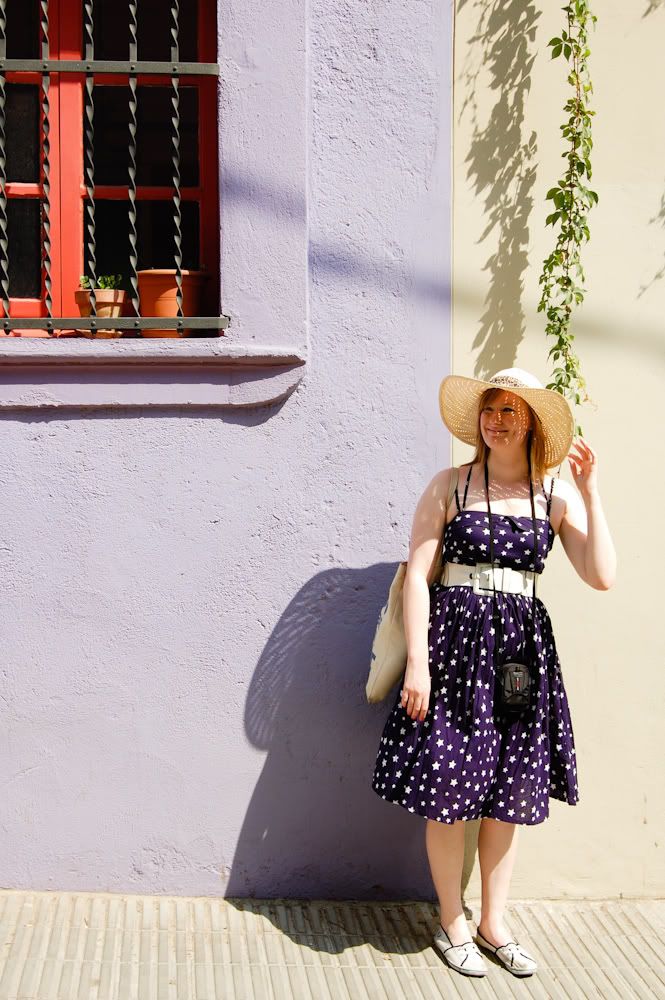 My favourite thing about this hat is the dappled shadows it makes on my face and shoulders and anywhere near it.