Today's song: Dusty Springfield- I Close My Eyes and Count to Ten
You can find the full challenge list here
I totally forgot to do this post until just now. What a bad blogger I am. I had the photos ready and then was too busy faffing around planning my next trip to Edinburgh.
I keep my nail polishes in this boring little box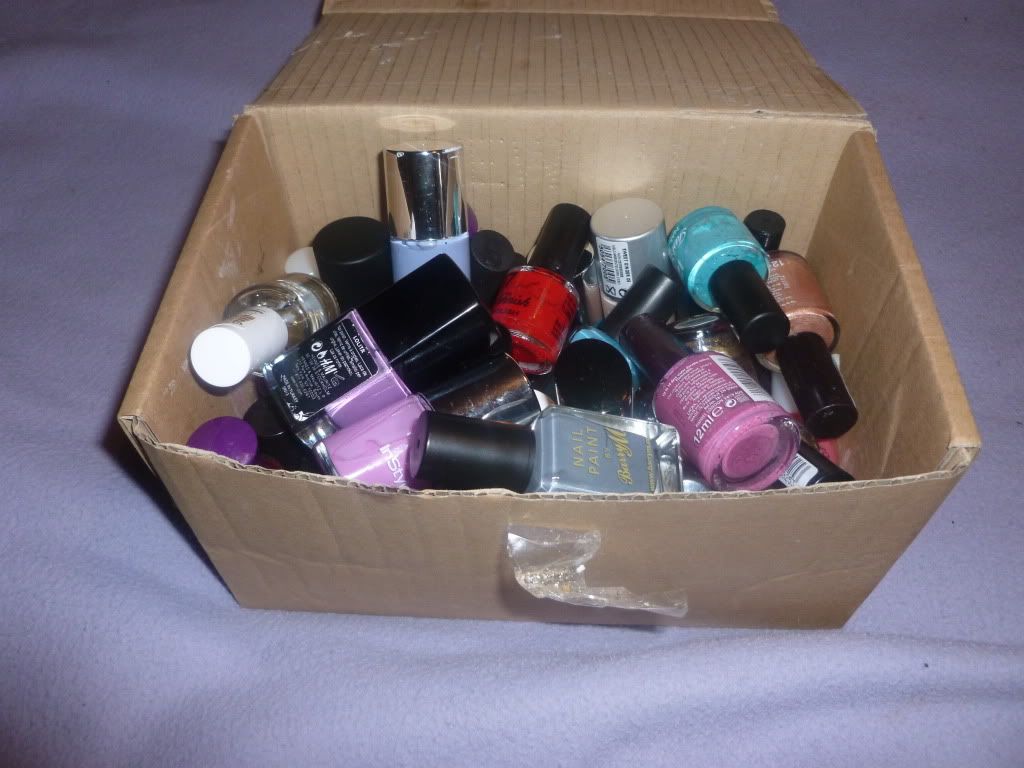 I have quite a lot really! You don't realise how many until you get them all out. Most were presents or in magazines or Joliebox or free gifts when you buy something else...etc etc.
These three are my favourite. The H&M was about three quid and I've worn it so much in the year I've had it. It's quite similar to a Nails Inc one that's free in Marie Clare at the moment so naturally I ran out to buy it- I picked up the Bluebell one too, I'm wearing it at the moment and I love it- it may be a contender for new favourite!
The No7 was in a gift set I had off a friend the Christmas before last. It's really good quality and easy to apply so I am surprised I've never purchased anymore No7 polishes for myself!
The Barry M was bought on a whim a couple of months ago. I was buying my lunch in Superdrug and thought I'd go crazy and treat myself to a £2.99 polish. I really like wearing this grey shade with pink dresses.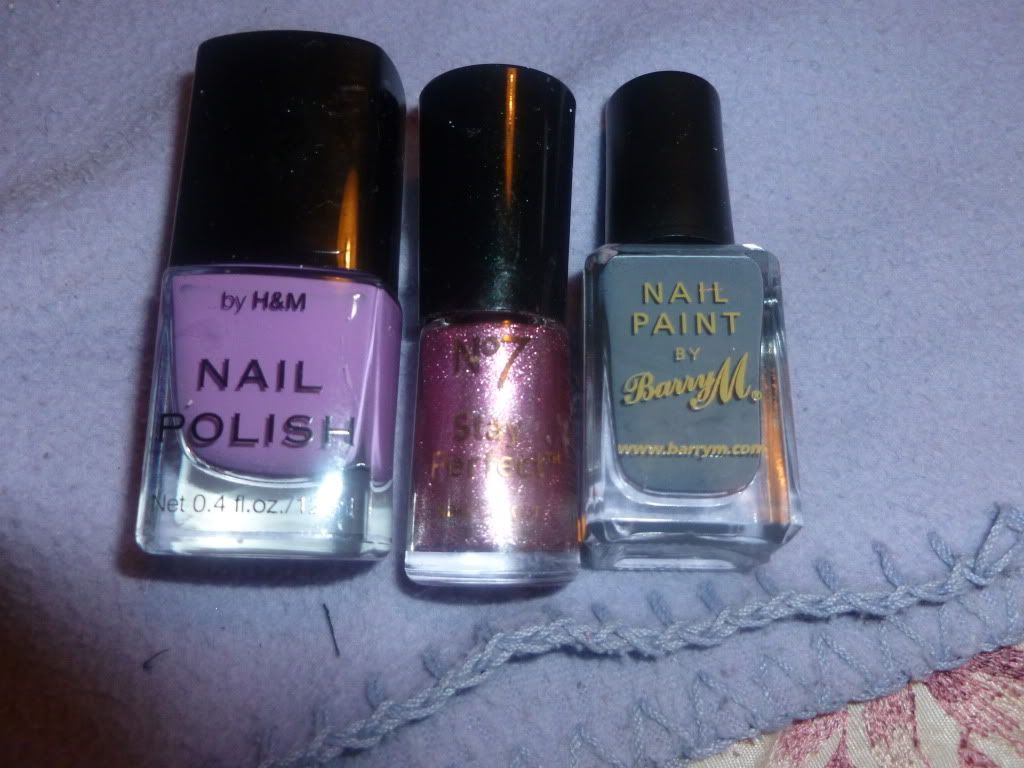 The colour I have the most of is red- I'm still searching for the perfect, flattering, easy to apply red and I am yet to find it. Though I have acquired a good number of purple polishes as purple is my favourite colour.