Today's song: The Strokes- Last Night
You can see the full list here
Dress: Miss Selfridge, Tights: H&M, Shoes: Topshop, Bag: Vintage via eBay
Here's what I wore on Saturday night when I celebrated my birthday with friends. Conveniently I was wearing cute tights- today's challenge!
We ate at Pizza Express, had cocktails at fab Birmingham pub The Victoria and then went on to Snobs for dancing!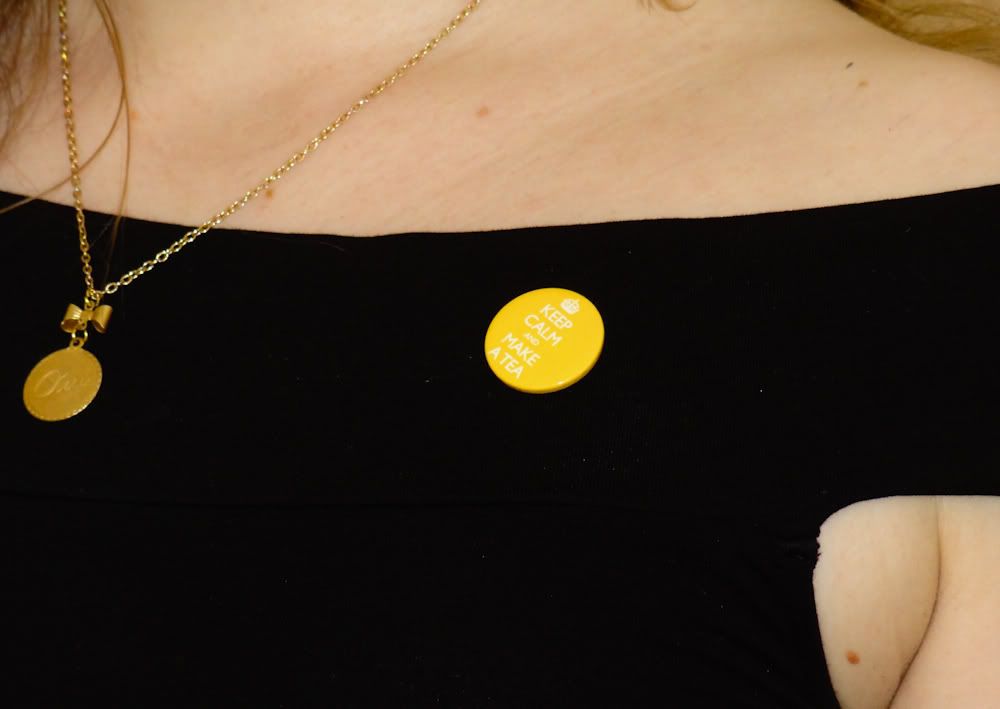 Necklace:

Cheap Frills
At the time of writing (it's Monday) I hadn't opened any of my presents except for this little badge. So cute!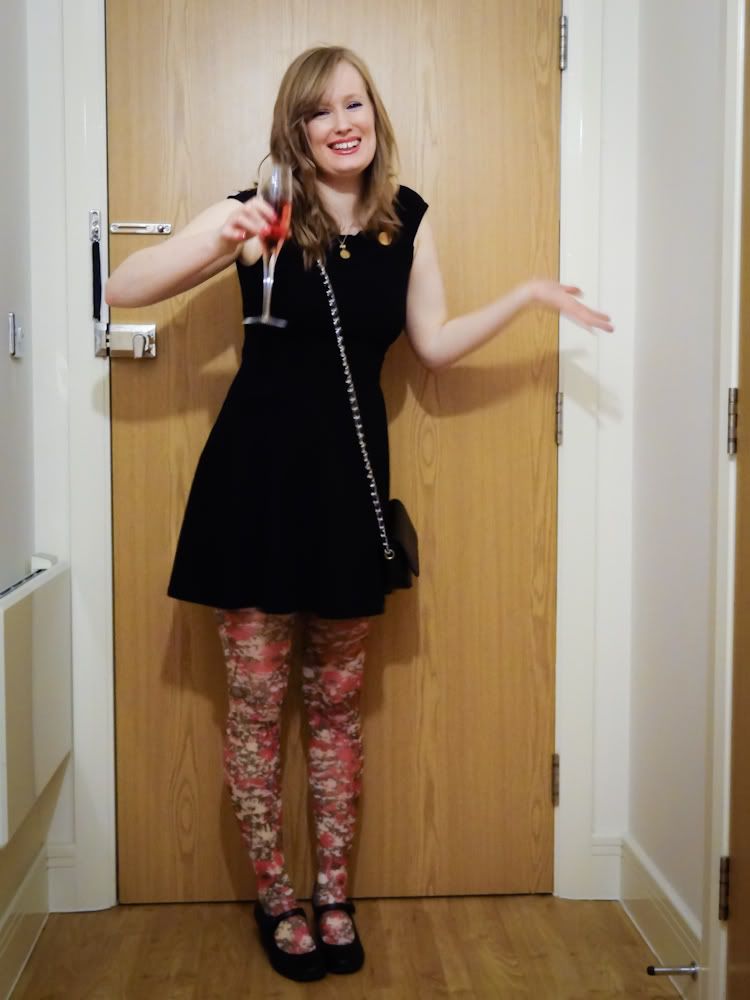 Cheers!