Today's song: Outkast- Hey Ya
You can find the full list on Selina's blog here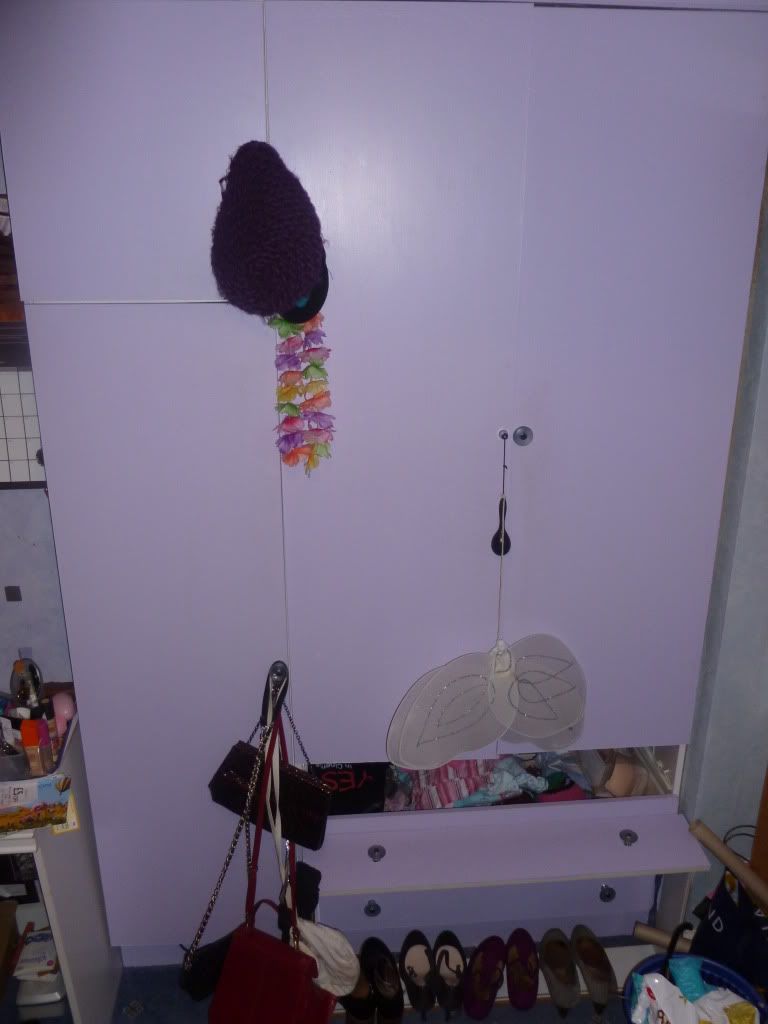 My wardrobe is awesome and rubbish in equal measures. Awesome because it's purple and has three different cupboard spaces. Rubbish because it's built in and falling apart- I can only use one drawer at a time. I hang my nicest bags off one of the handles and my hats and a random lei (from when we had a tropical night at a hotel I worked at in 2006) hang off the top one. Oh and some fairy wings from a themed birthday, also in 2006.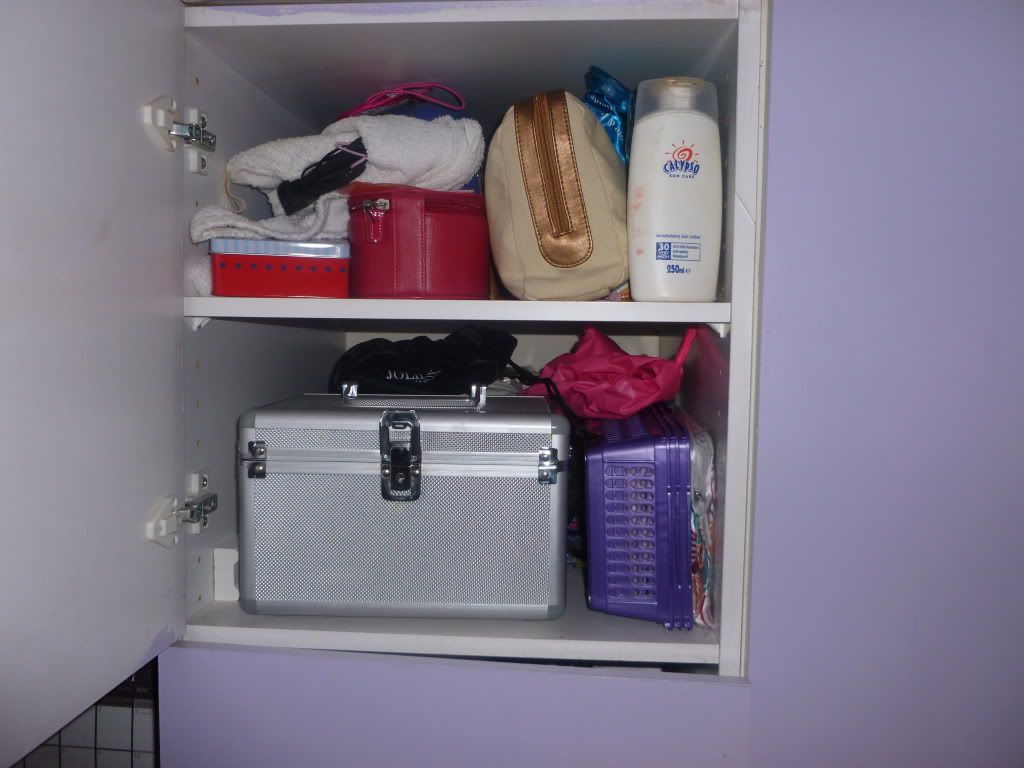 In this cupboard I keep my sun lotions, holiday toiletries and spare toiletries bags. The big grey box at the front holds all my lipbalms- I'll have to do a post about that one day!
Shoes and belts and bits and pieces that I'm mainly saving for when I move out. For example the Beatles coasters I had at uni and a soap dish in the shape of a penguin.
This is where the magic happens, ahaha. My wardrobe seems rather limited compared to other posts I have seen! My clothes are kind of organised into day dresses, formal dresses, party dresses, tops, bottoms and work clothes. At the bottom are the rest of my bags. The big pink bag is my going away bag and I keep my cotton shoppers in it the rest of the time.
As I said, I can only use one drawer at the time. So I keep my summer PJs in the bottom drawer and my winter ones in the top drawer. I will swop over as soon as it is warm enough! The pile in the top left is my collection of promotional t-shirts from work. They are very handy for exercising, baking, painting etc. Currently I'm using a Twilight 'Team Jacob' one haha. When we wore these at work teenage girls kept trying to buy them off us.
The bottom of one of my drawers totally fell out so I gave up and turned it on its side and keep my rather poor collection of heels in it. I have a few more at Edd's but I pretty much wear flats.