May has come around very quickly and I've barely blogged this month at all. I'm planning to correct this as of tomorrow by taking part in
Selina of Flying Saucer's 31 day fashion blogger challenge!
Snacking!
April involved Easter and Easter involves chocolate. I have been very good and I still haven't finished the bits that I had as I have been spreading it out over the month. Now have you all seen this advert? (UK readers!)
ADORABLE! I was pretty pleased when my Mum gave me the Lindt one for Easter, and even more pleased a couple of days later when my Dad turned up with the Aldi one! Here they are having a cuddle: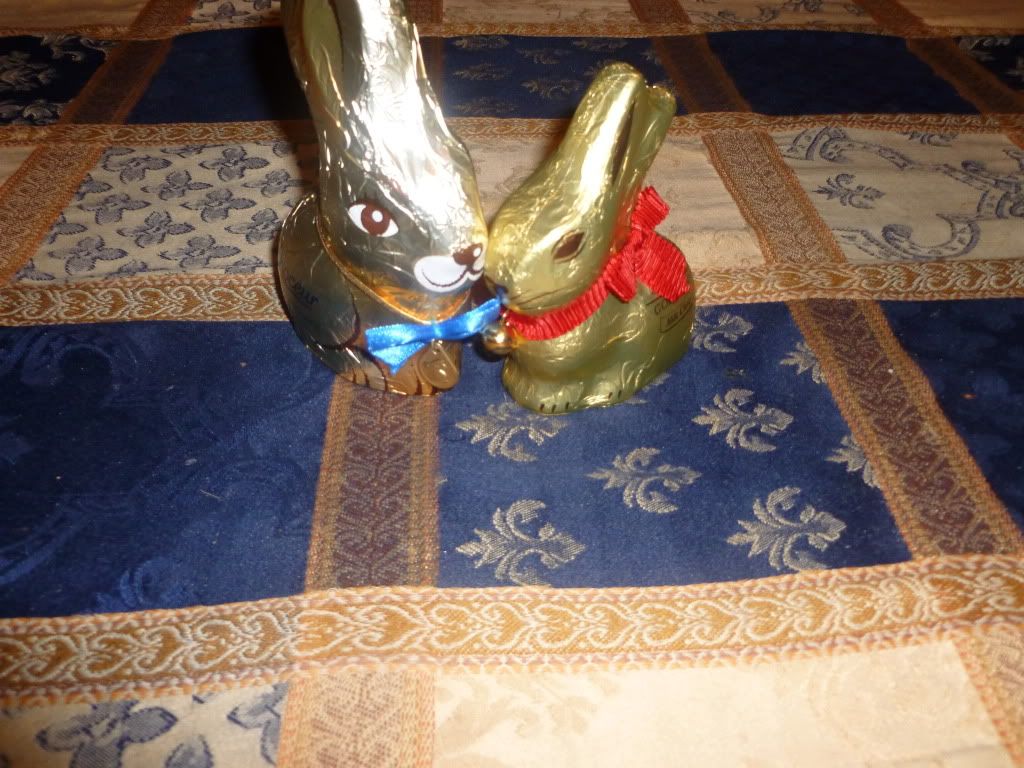 I also received this cute chocolate duck from my boyfriend's Mum. Here I am trying to copy her facial expression. She reminded me a little of the dodo from
Pirates!
(see this is you haven't already!)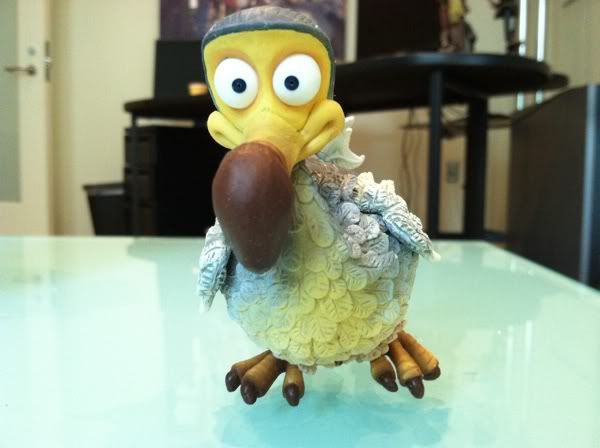 image from aintitcool.com
In other snacking news, I have replaced my
Oddities
obsession with
Llamas
. That's right- savoury biscuit bites in the shape of llamas. Available in BBQ, Sweet Chilli or Cheese. I haven't tried Cheese yet and Sweet Chilli are my favourites!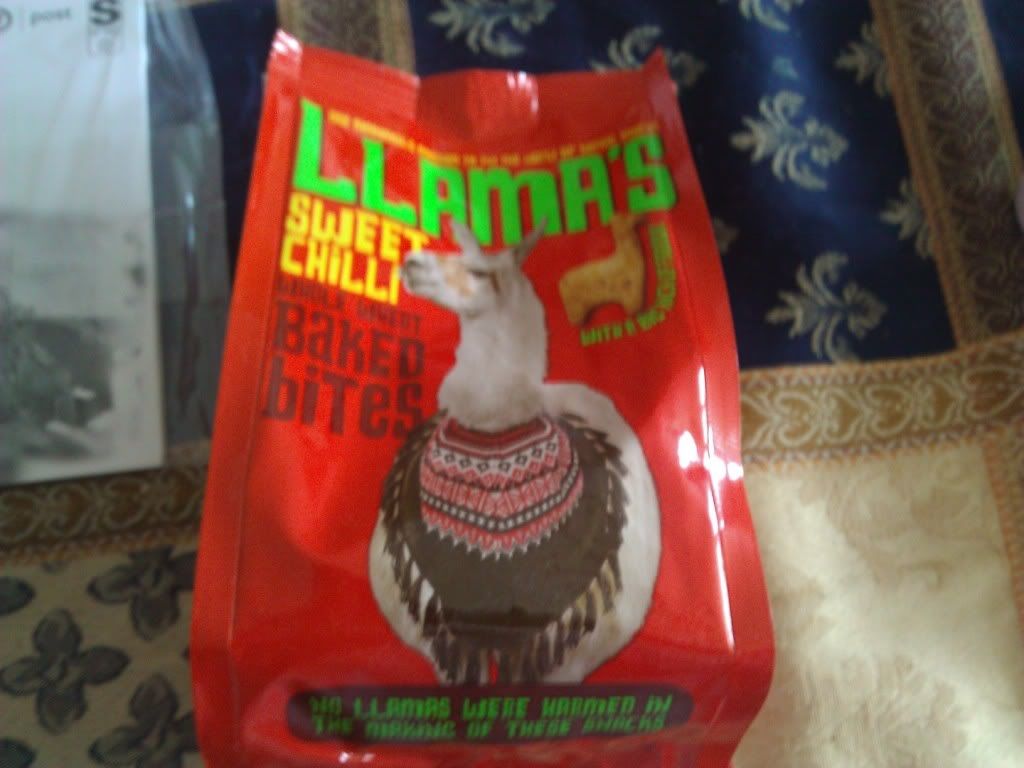 Sorry for the poor photo, it was taken on my phone.
Cooking
I haven't done as much baking as usual this month; for some reason I just couldn't be bothered! However I did make my Nan a chocolate and beetroot cake- not as crazy as it sounds. Try it, it's so moist and tasty and doesn't taste of beetroot at all! I'm not sure where I got my recipe from as it's just jotted down on a bit of paper but if you google it there are plenty around.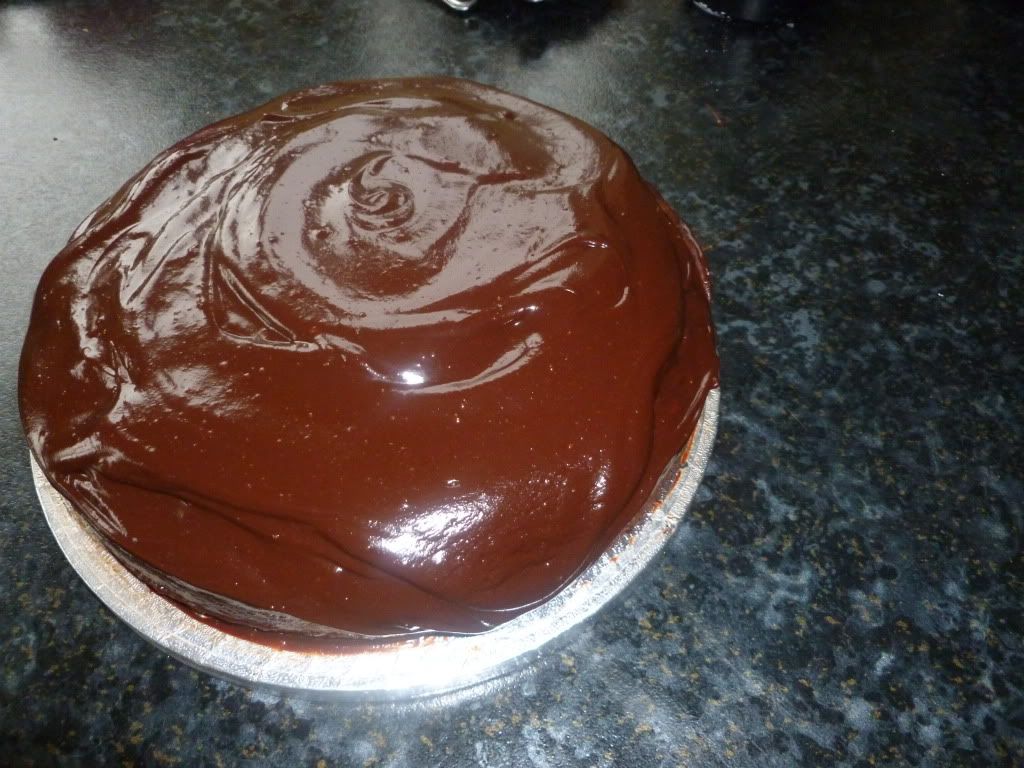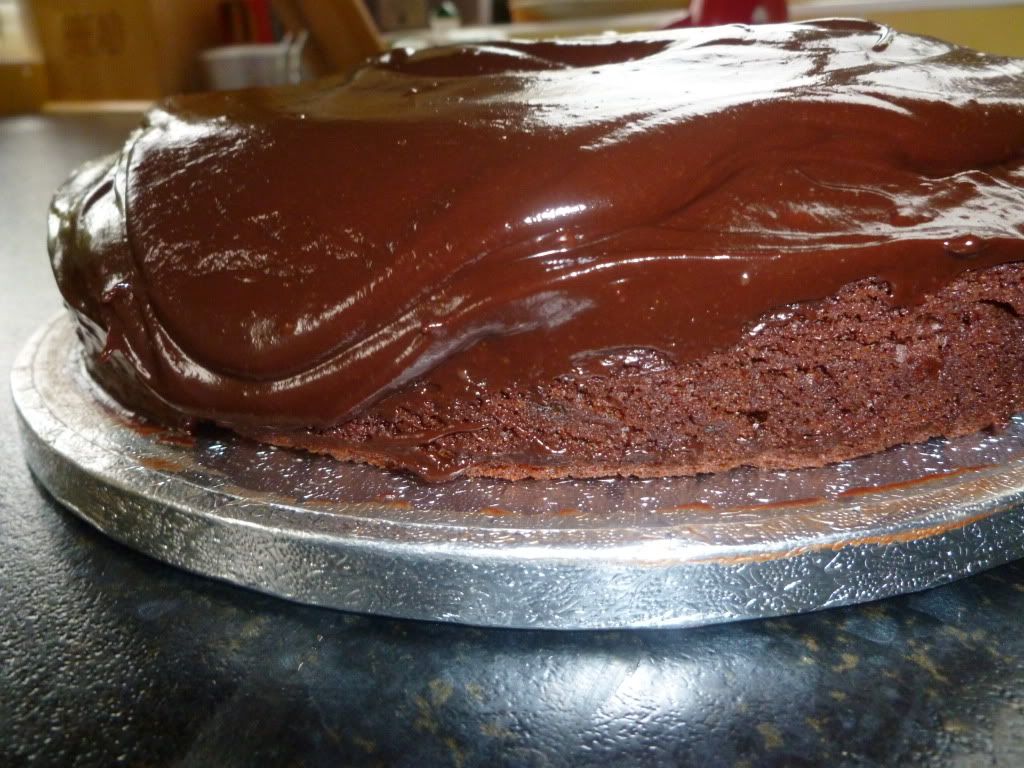 Now I really love Thai food- so fresh and tasty! So the new
Very Lazy Green Thai curry concentrate
leapt off the shelf at me and me and Edd had a tasty meal a couple of weeks ago. I loved this product, you just add a can of coconut milk and whichever meat/fish and veg you prefer. We had it with chicken and a pack of stir fry veg I grabbed for ease. Well it was absolutely lovely, you got much more chilli bite and creamy coconut than you would in a normal jar of cooking sauce. I'm sure you'll tell me it's easy enough to make your own curry and maybe one day I will.
Then I went and ruined the light tasty meal with this.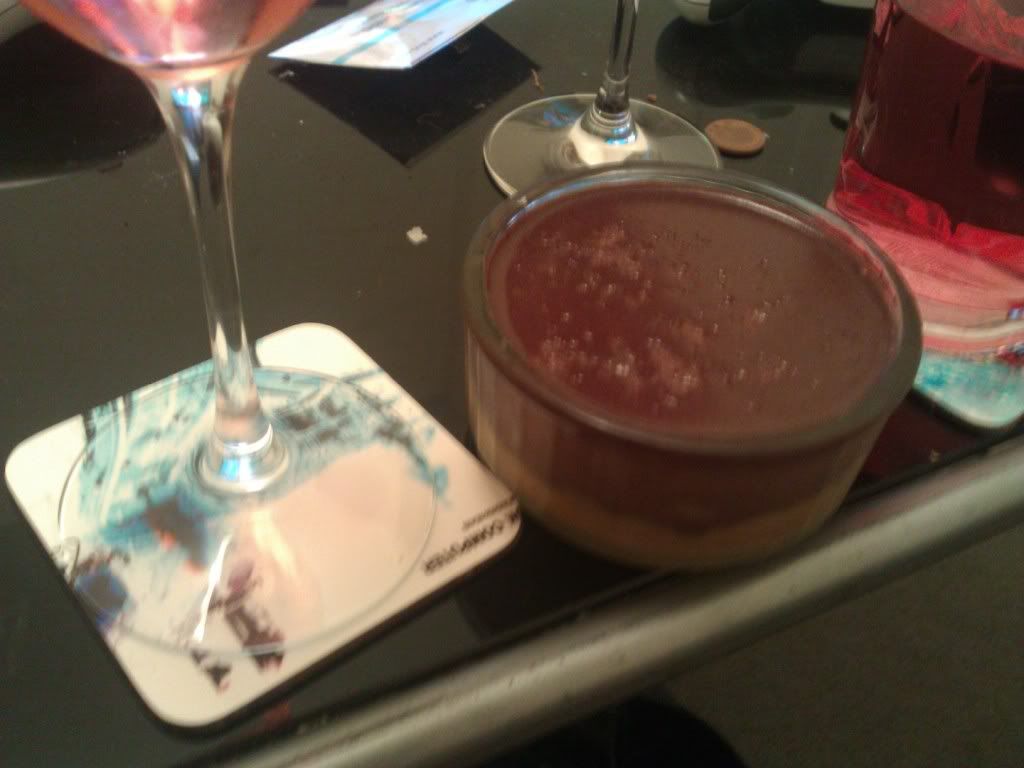 Oh my God. The most sickly dessert in the world- Salted Caramel choc pots. You can find the recipe
here
but you certainly don't need as much as I made. Apologies again for the poor camera photo! I clearly have a very unsteady hand. I blame the pesky wine.
And finally...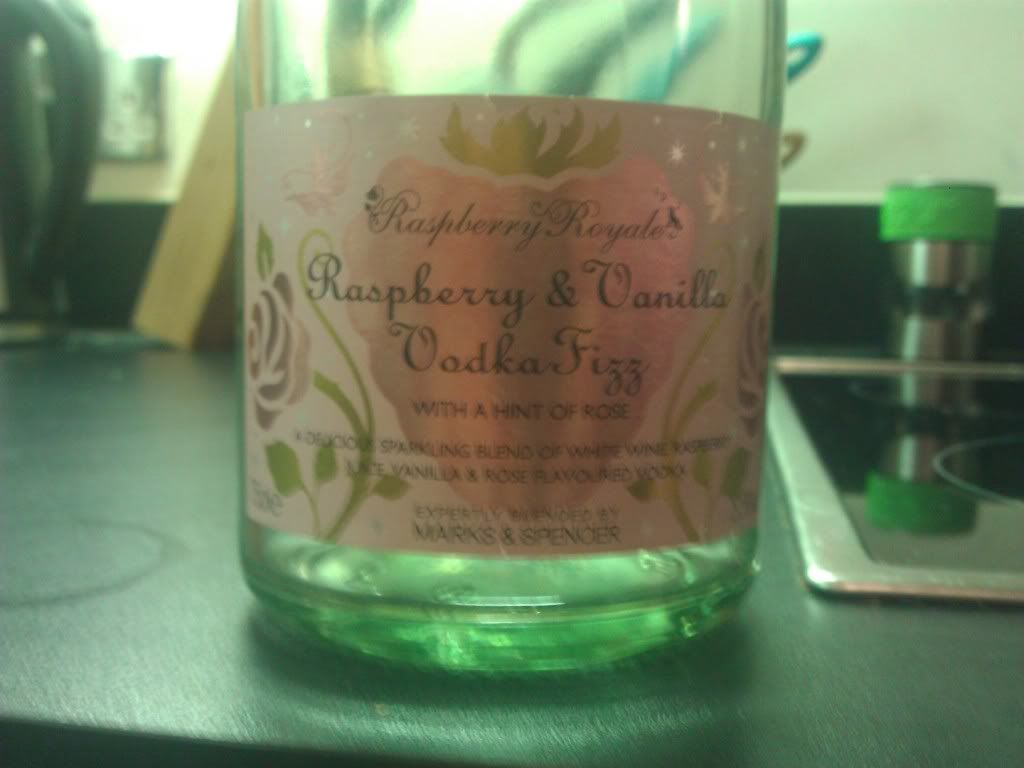 Gah, another blurry phone photo! I hope you can read that because, WOW YUM! Hidden at the back of M&S's wine aisle are a selection of 'wine cocktails' I suppose you could call them. This one has been my favourite. They aren't especially alcoholic so I think they're perfect to drink on a cosy night in watching Mad Men. Another favourite was the Sloe Gin Fizz- sparkling white wine mixed with sloe gin- yum! They seem to be permanently on offer at around £4-£6 which is jolly reasonable. Recommended! So, I should be back tomorrow with the start of my 31 day challenge!