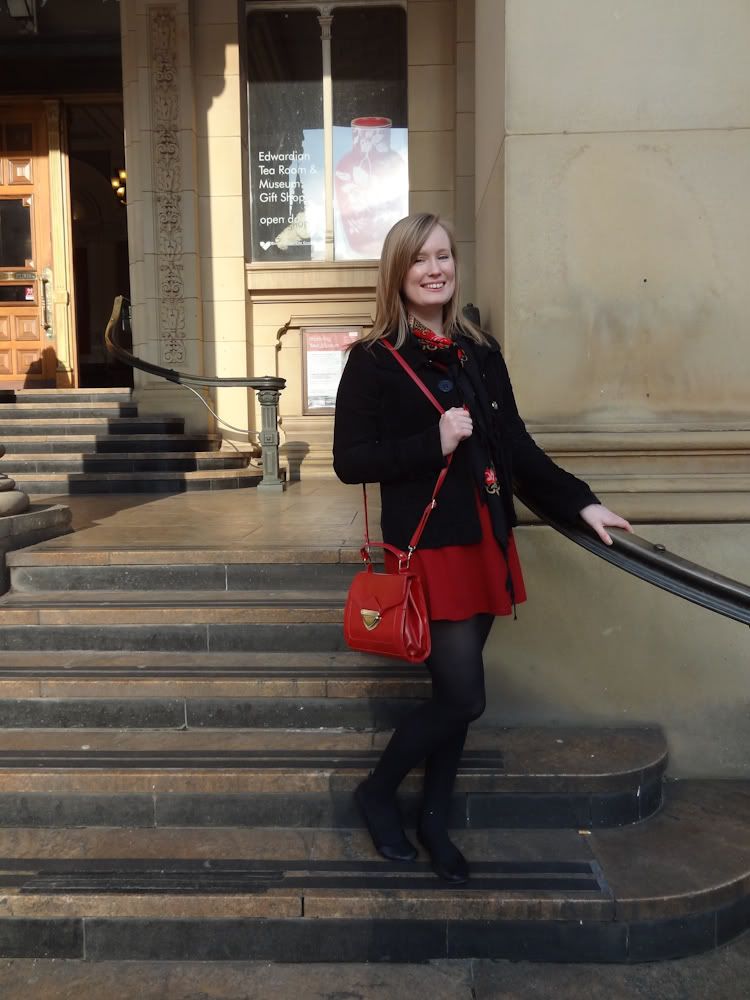 Jacket: H&M, Scarf: H&M, Dress: New Look, Pumps: H&M, Bag: Topshop
I am rather proud that parts of the Staffordshire Hoard are at my city's museum! A lot of the more famous pieces are on tour in the US at the moment, which is a shame but I suppose they have to make money somehow.


The Staffordshire Hoard is the largest collection of Anglo-Saxon gold that has been found. It was discovered in a farmer's field near Lichfield in 2009 and historians are still trying to piece together what it actually
is.
I don't suppose they will ever know for certain but they have plenty ideas of what it could be- lots of the gold came from swords and armour, but how did it end up buried there?
Find out more about the Hoard
here.
Going to see it was a nice excuse to wander round the art gallery and also see the Da Vinci sketches that are on display at the moment. I love the BM&AG building and the surrounding area.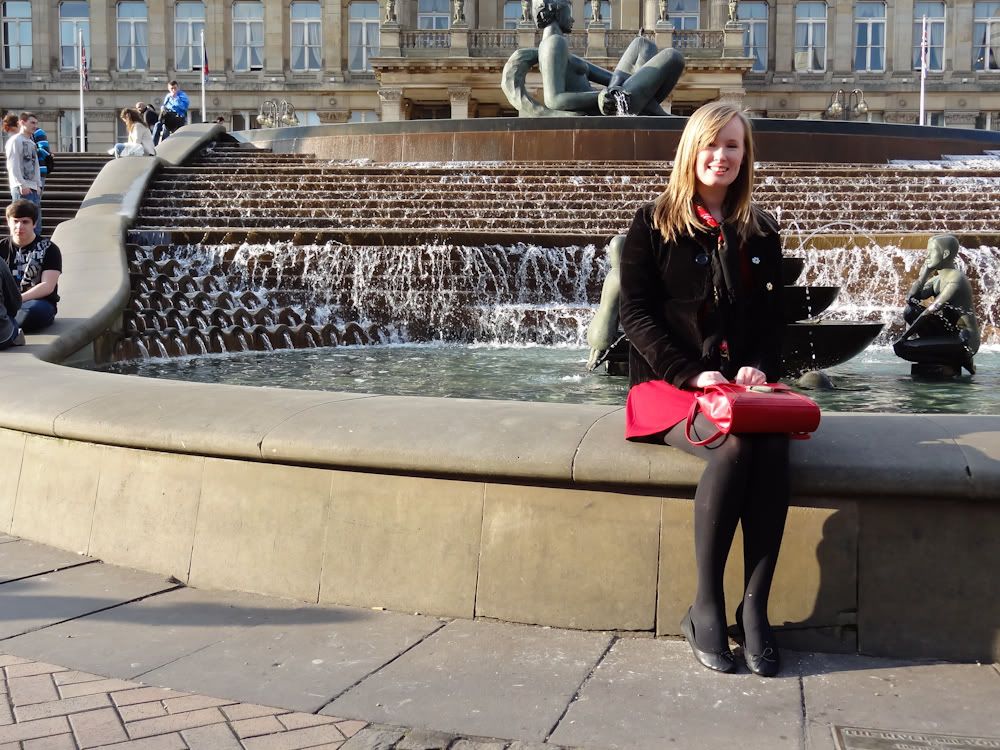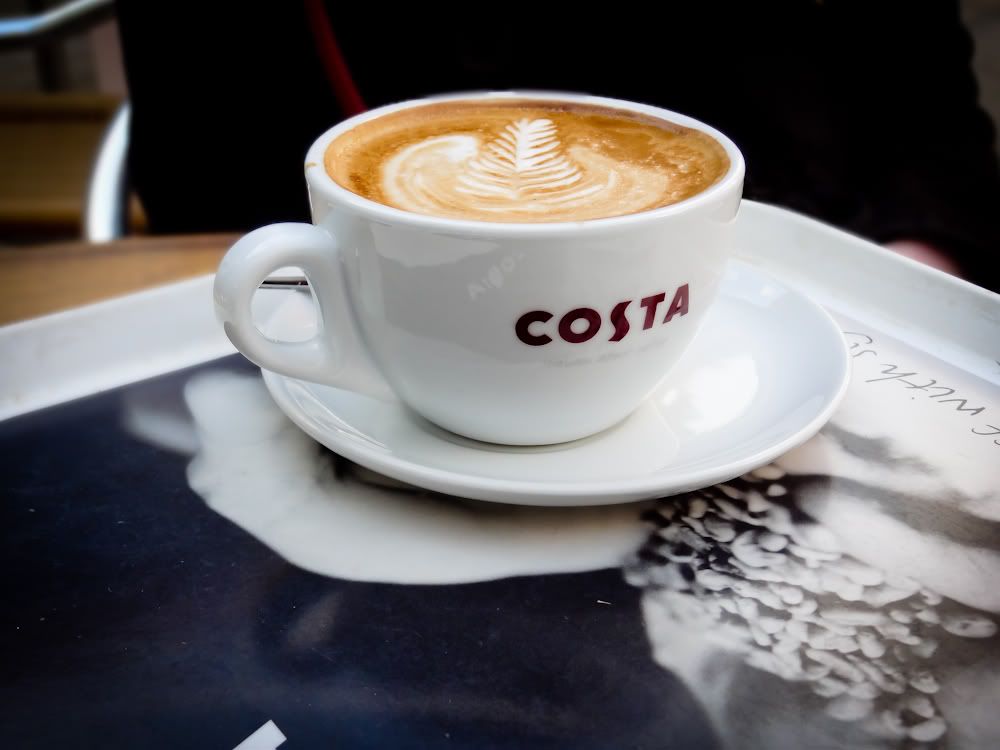 Time for a flat white at Costa. Although I like to use independent coffee shops, I love Costa as they often have lovely locations and aren't full of teenagers like Starbucks. Plus whenever I get to 360 points on my card, Edd and I go and have a double espresso each for free! The flat whites are a bit hit and miss but I find that everywhere, I imagine they are difficult to make and I feel bad everytime I order one-practice makes perfect I guess! Anyway whenever I have a pretty one I take a picture of it. My phone is full of pictures of coffee. There are some particularly impressive ones on pinterest.