Today's song: Florence and the Machine- Rabbit Heart (Raise it Up)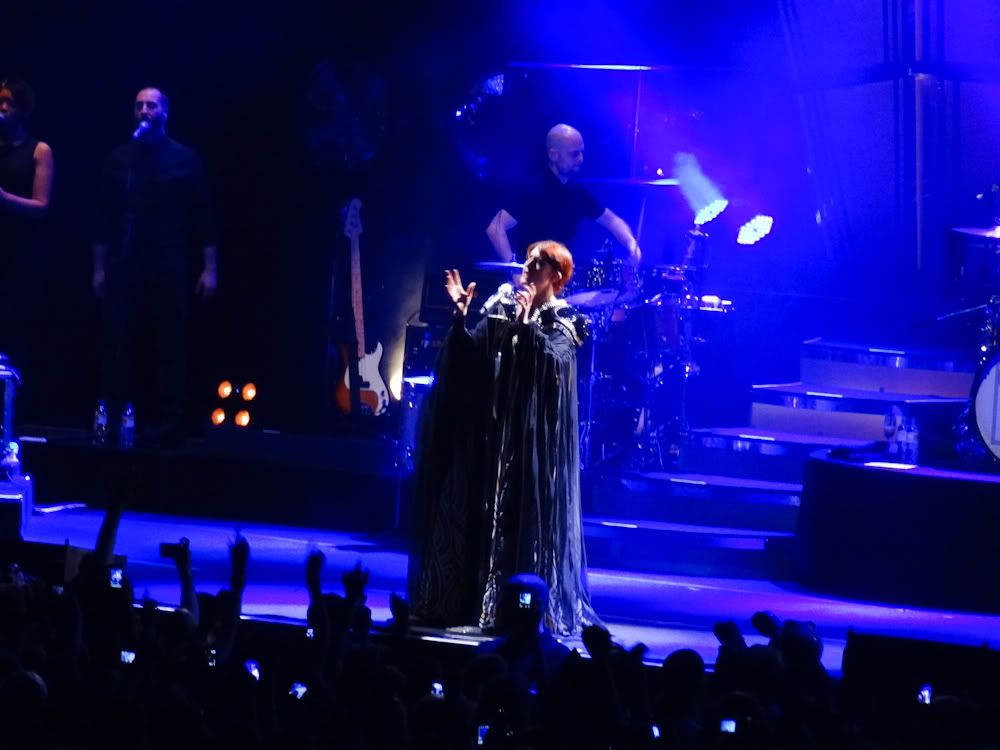 Last Tuesday was a very exciting night for me as I went to see Florence and the Machine at the LG Arena (formerly the NEC). Myself, Edd and several thousand stylish Birmingham folk packed in to sing, dance, jump, sway and scream "I LOVE YOU FLORENCE" and it was a fabulous night.
Florence Welch is a lady who can stand very still in a cape and TOTALLY WORK IT.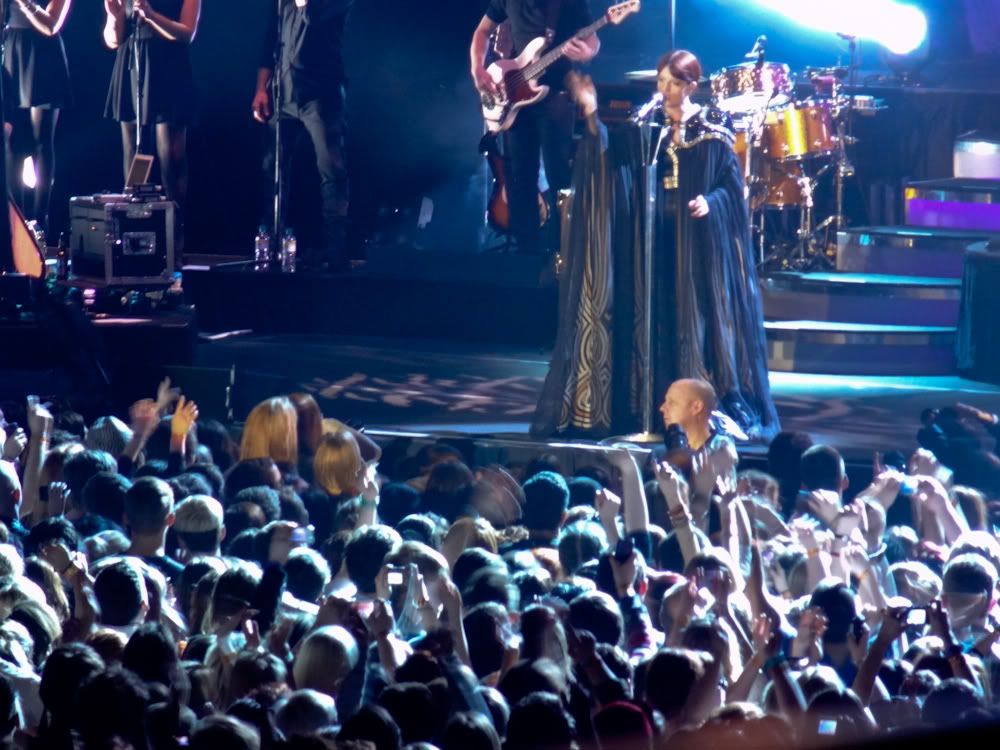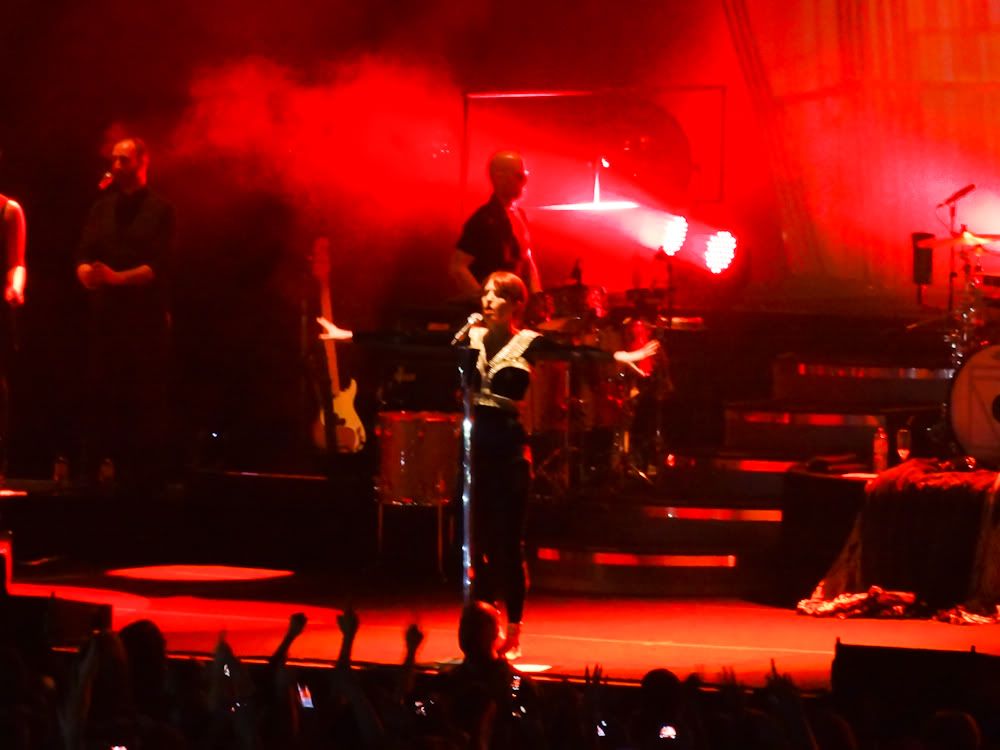 She took the cape off for the bulk of the show and leapt around wearing a crazy jumpsuit.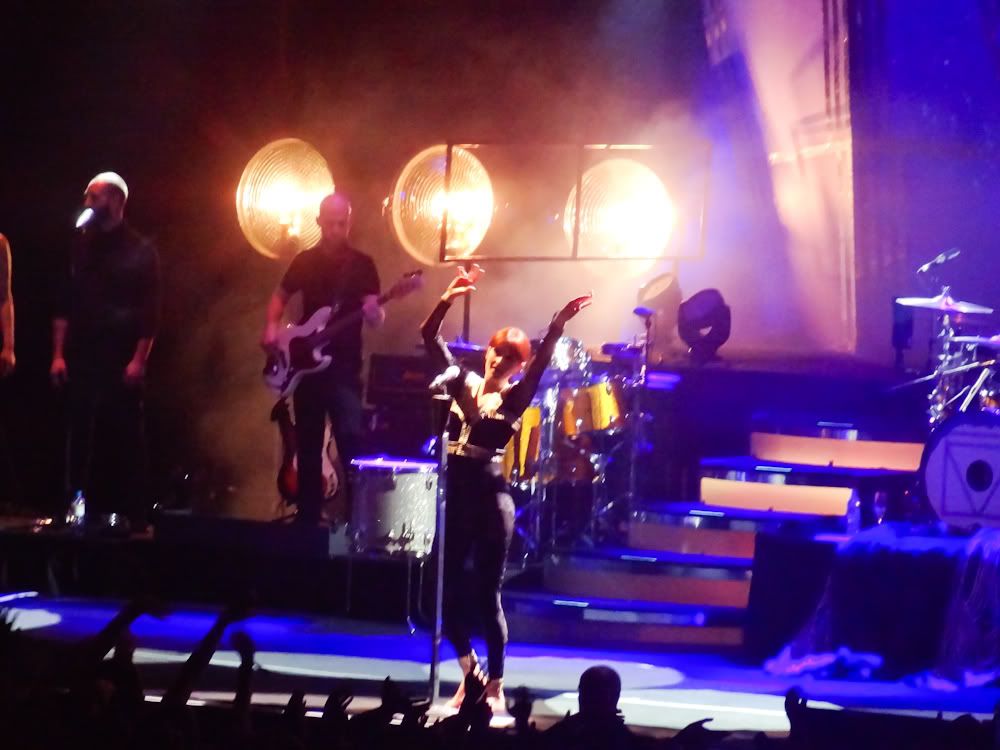 We were pretty far back but Edd's camera has a pretty good zoom and he got a few decent pictures- you can see the beautiful detail on the cape.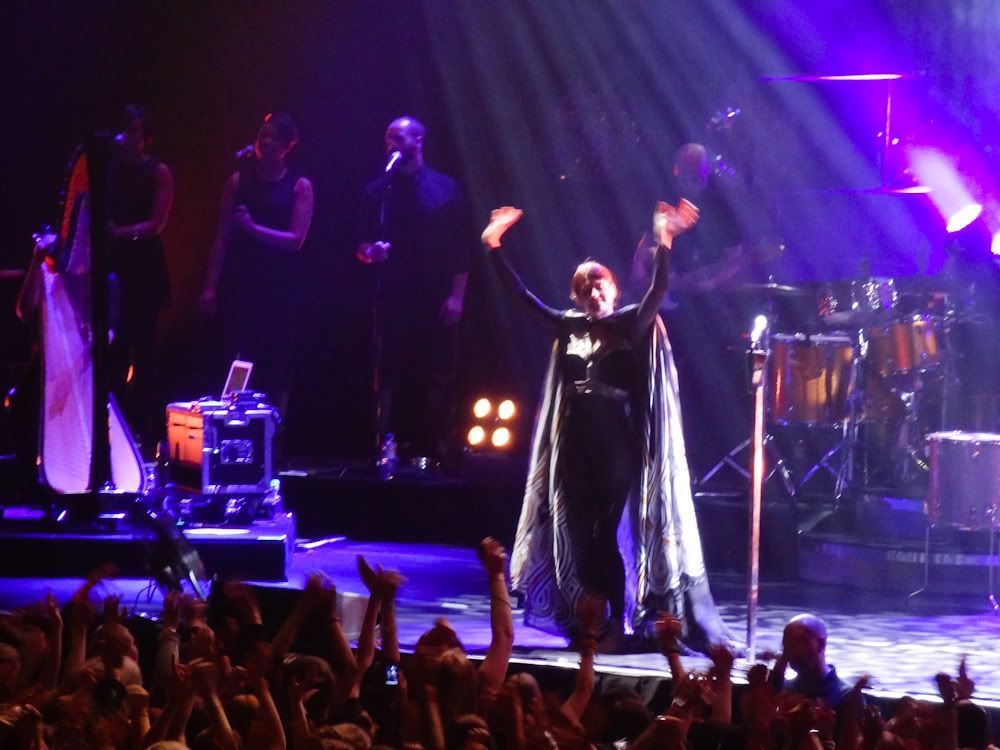 And here I am, looking fairly groomed for once! I have started curling my hair and
then brushing it out
- a revelation to me as I can't abide ringlets. Just gives my hair a bit of a boost, particularly my fringe which tends to look limp when it needs trimming.
I'm wearing a lovely Dorothy Perkins dress which I really must get a proper photo of at some point. We tried in the bar but the light was weird and pink.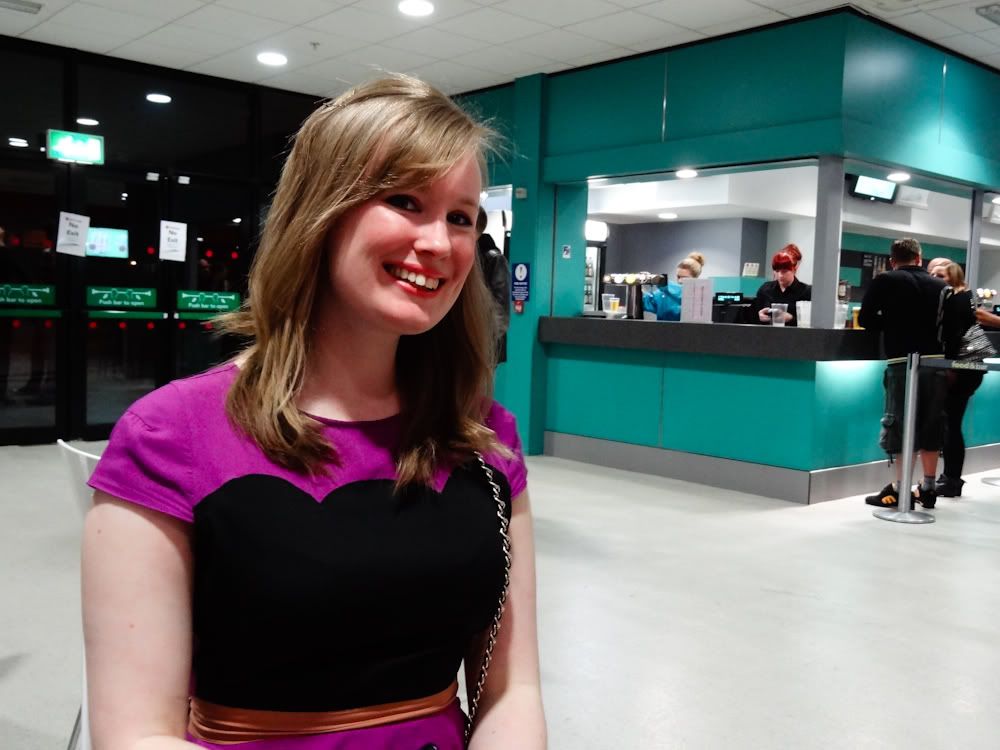 An honourable mention goes to first support act Spector who have a more upbeat Interpol/Editors kind of sound. I love their song
Grey Shirt and Tie
so I was excited when I heard they were supporting.