As the leaves change colour, so must my wardrobe! I'm determined to get out of the black/white/red rut I always seem to fall into in the winter. Though I still love that colour combo, I'm trying to buy and wear more browns, yellows and greens- very autumnal.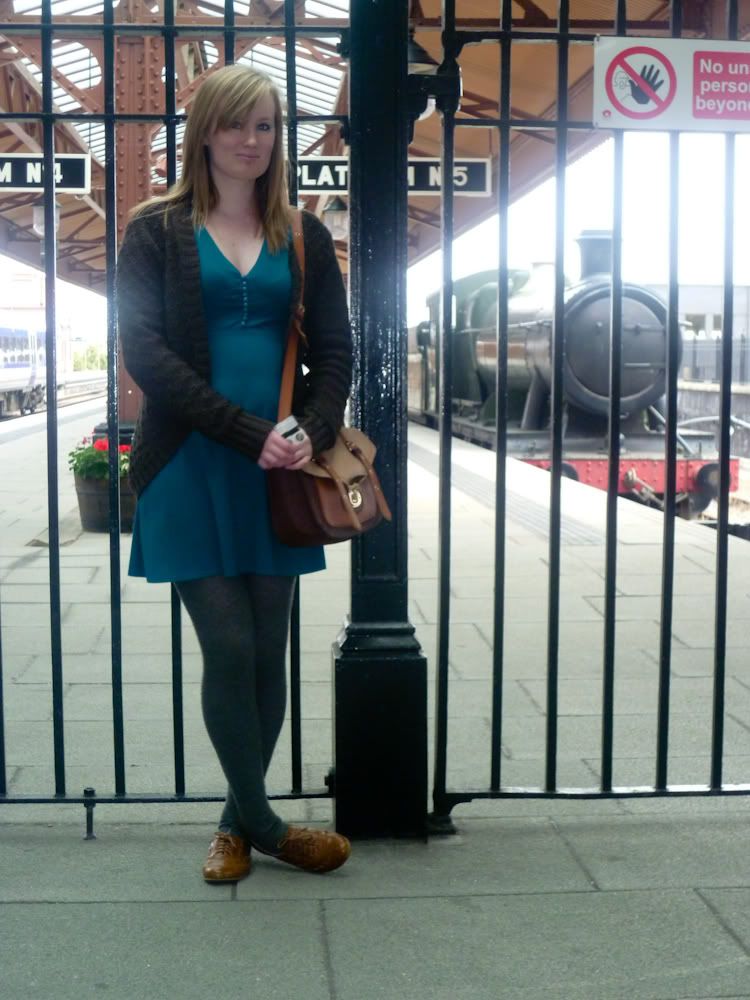 Dress: Primark, Cardigan:H&M
Buying brown shoes and a brown bag were a good way to get into the swing of things and start co-ordinating with items already in my wardrobe. The brogues were a steal at £8 and I used some vouchers from surveys to buy the bag!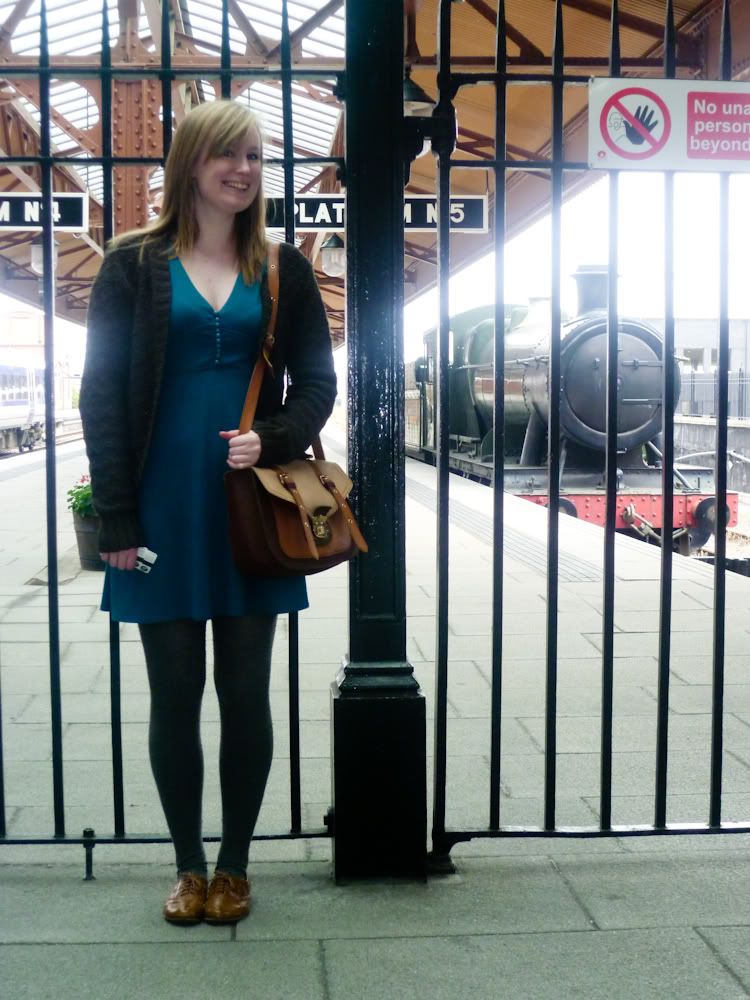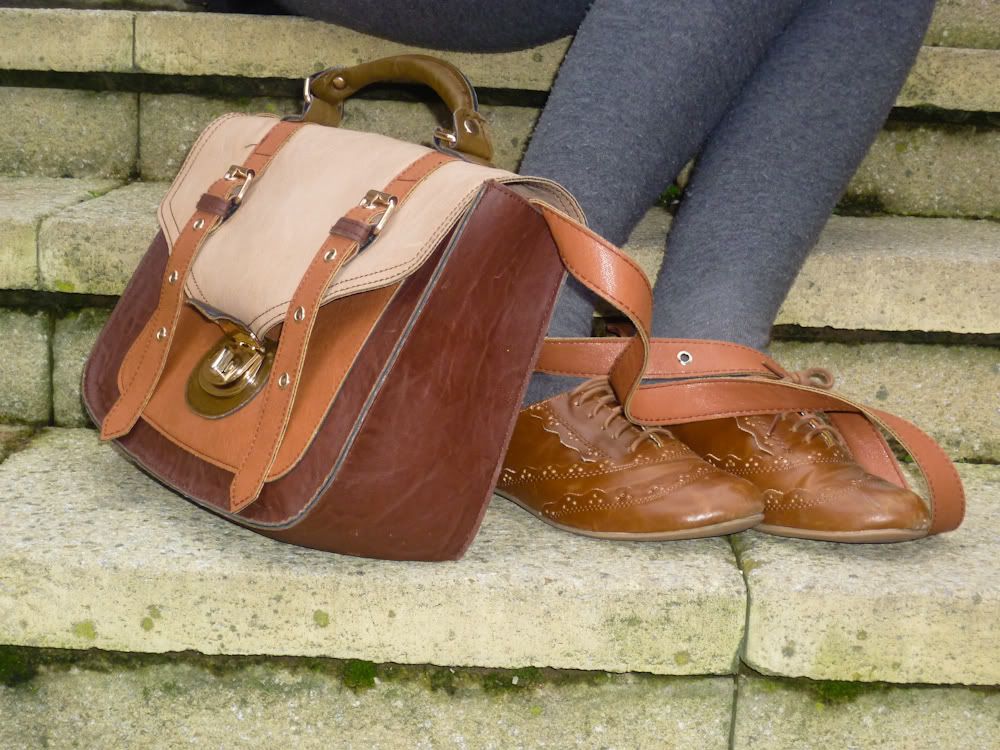 Bag:New Look, Tights: H&M, Brogues: Primark
These photos were taken a while ago when it was still warm enough to get away with a cardigan and no coat. I'm quite pleased with this outfit even if I do look a bit grumpy-I was on my way to work!
I'm at Moor Street Station which is absolutely lovely. They refurbished it so it is like it was in the 1930's (
according to wikipedia
) and there is an old train parked up there which you can see in the background. I wish they would do something with Snow Hill which is horrible, but they are in the process of rebuilding New Street which will be lovely
when its finished
.