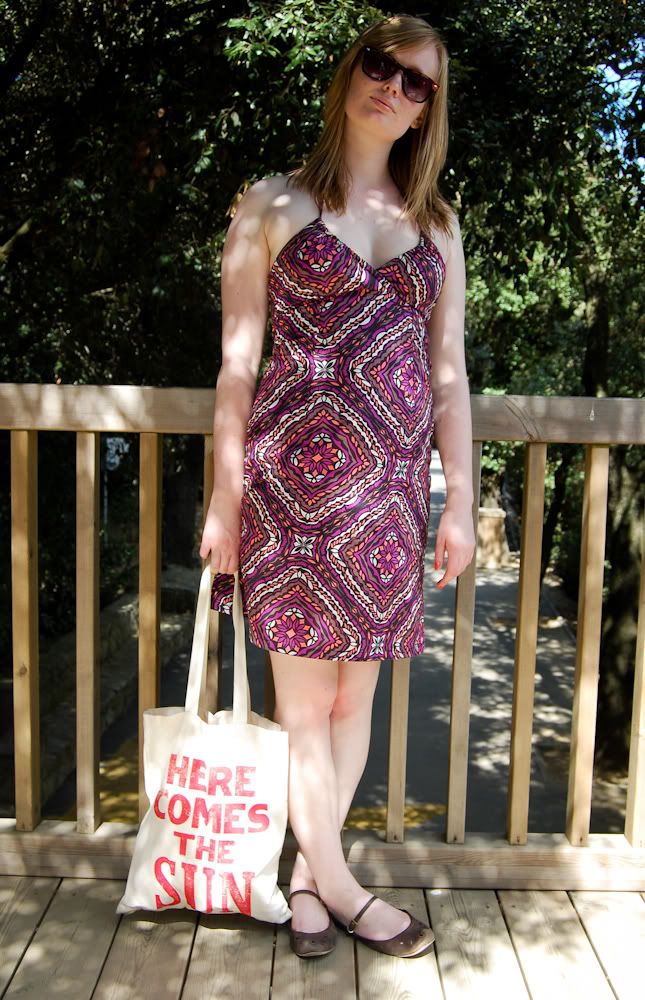 Sunglasses: Urban Outfitters, Dress: H&M, Bag: A gift from Alphabet Bags! Shoes: Topshop
Tibidabo
is an odd place. If you have seen
Vicky Cristina Barcelona
you may remember them visiting an old theme park. That's Tibidabo. It's quite a long route to get there because it's at the top of a mountain! If you go on a weekend you can get a tram half way up the mountain, but we had to get the bus. Not as exciting. Then to get to the very top, you have to take the funicular. Now that's exciting. Look at how excited I was:
At the top there is a theme park, which was closed, some of the original fairground rides which you can still go on and a monastery, which is very grand and imposing and makes you feel quite bad for floating around the place, climbing on the climbing frames and sliding down the slides. While we were eating our baguettes, this cute cat came and stared at us mournfully. It clearly knew what it was doing! It was too cute. I gave it some food, I couldn't help it.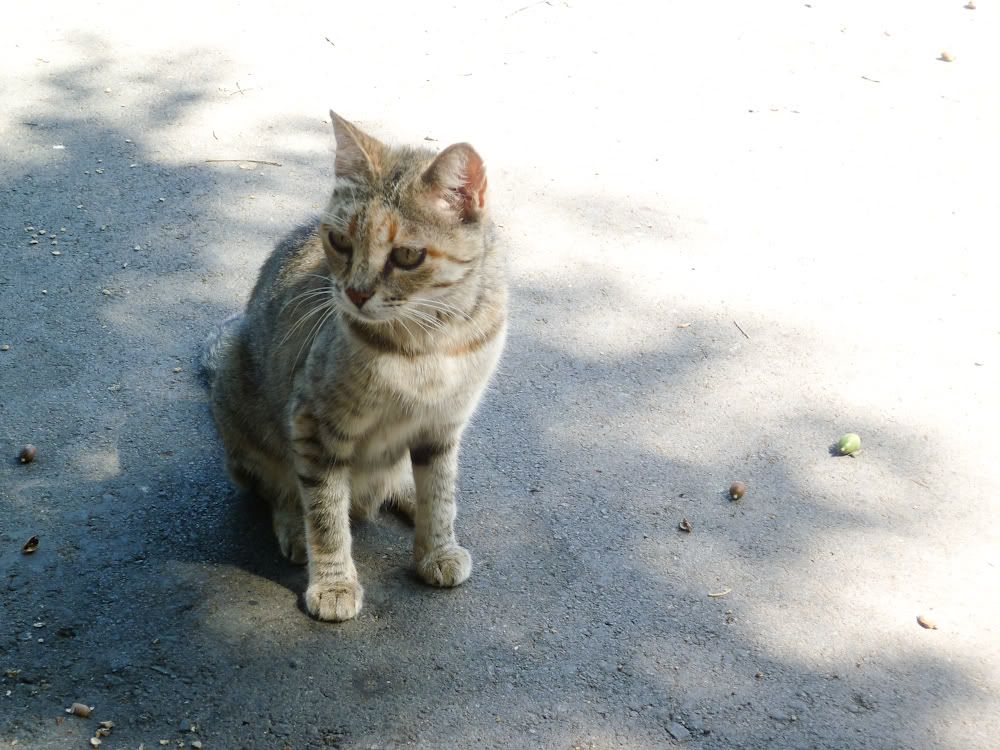 Then we went on one of the original rides! It was just a plane that went round a couple of times, but the views were fab, and it was more exciting knowing people have been going on this ride for 80 years or more.