Dress: Oasis, Bag: Alphabet Bags, Shoes: Topshop
Firstly I would like to thank everyone for your lovely comments on my Barcelona photos. I had such a lovely time and I'm very pleased with how the pictures turned out, so it's nice to know other people like them too! I only have one more Barcelona post to do after this so I won't be going on about it for too much longer!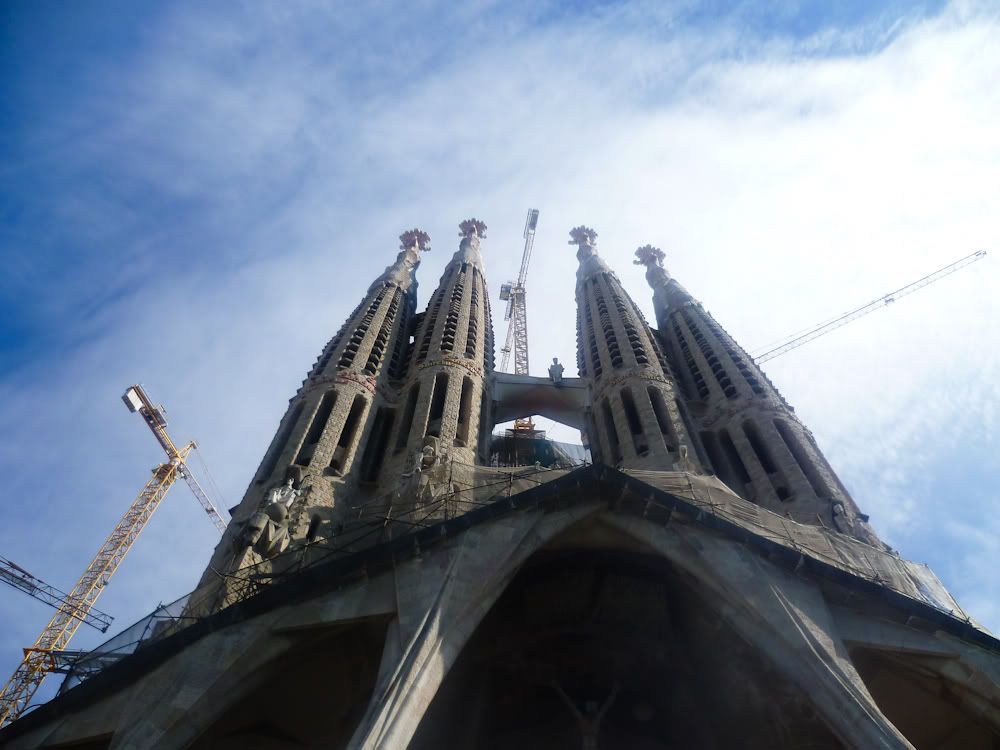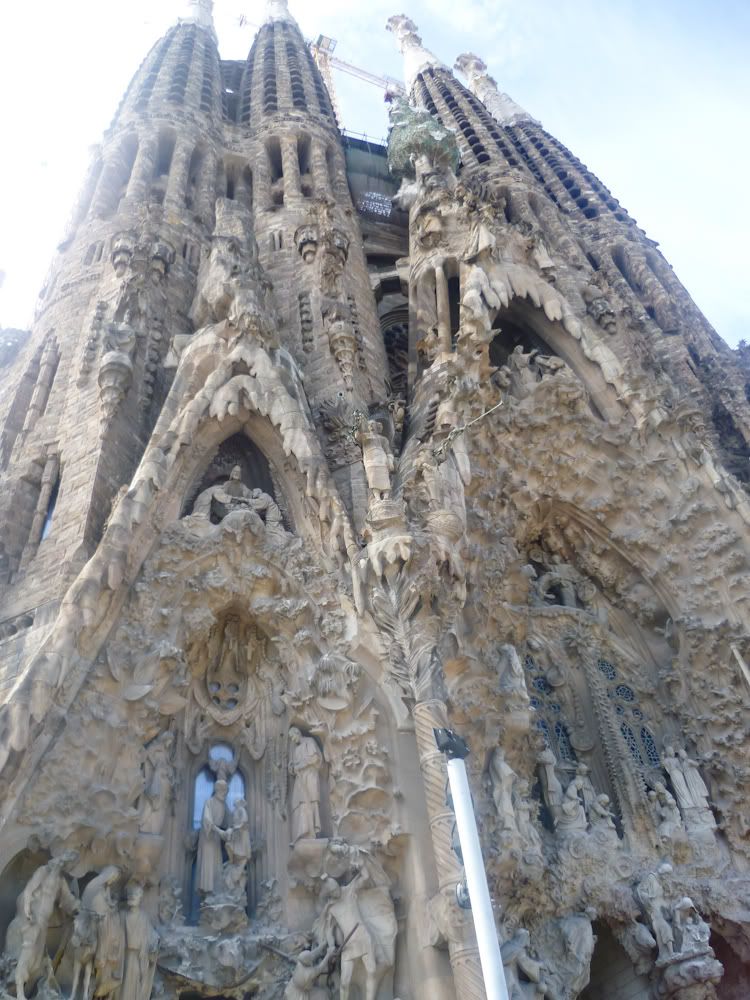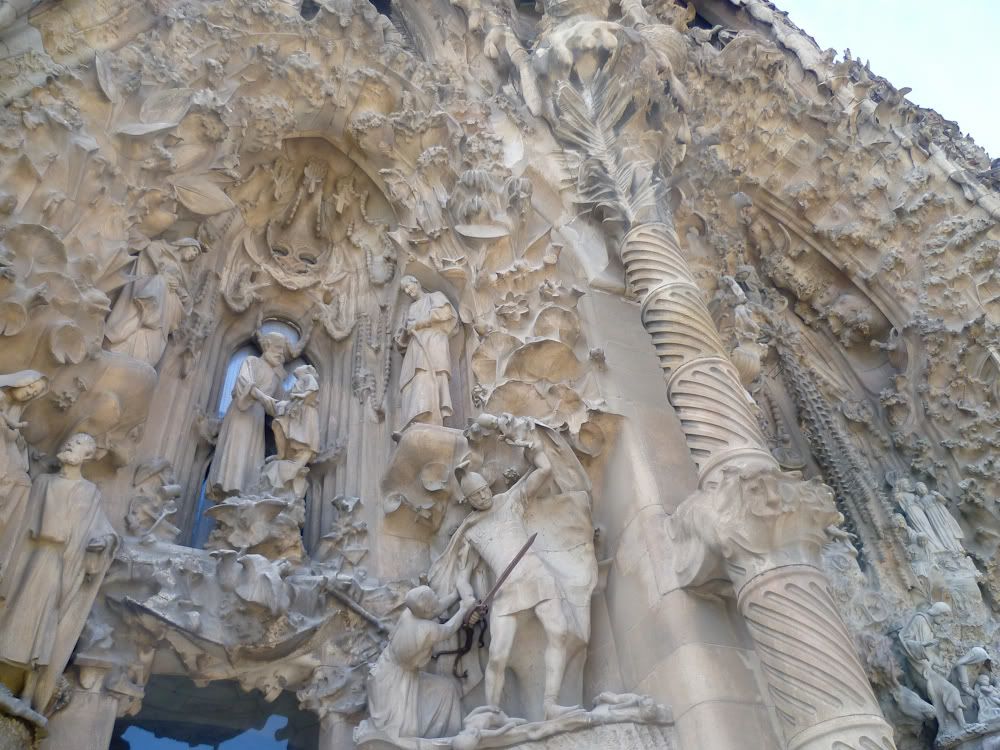 We spent our last day exploring some more Gaudi works. The Sagrada Familia is ridiculously impressive. You see all the photos, but nothing compares to actually being there.
Top tip: Pre book your tickets for Sagrada Familia. We did and we missed a huge queue. You can do it
here
and either print your tickets off before you leave, or pick them up from one of the ServiCaixa ATMs which are yellow and everywhere. I also recommend paying the extra few euros and having an audio guide. It's really interesting.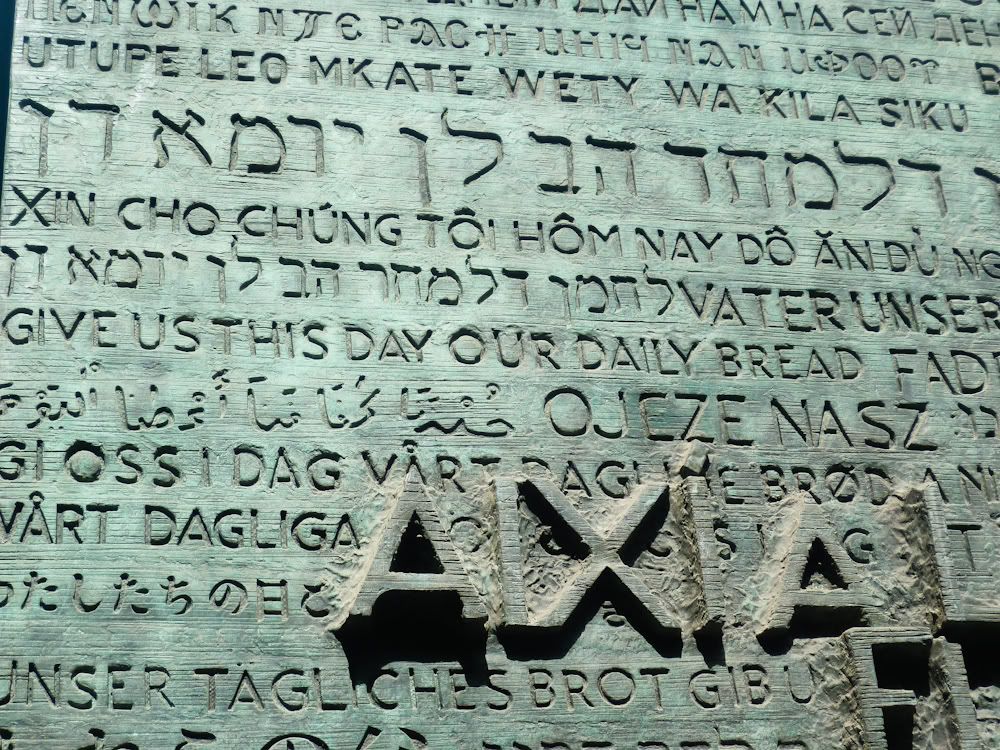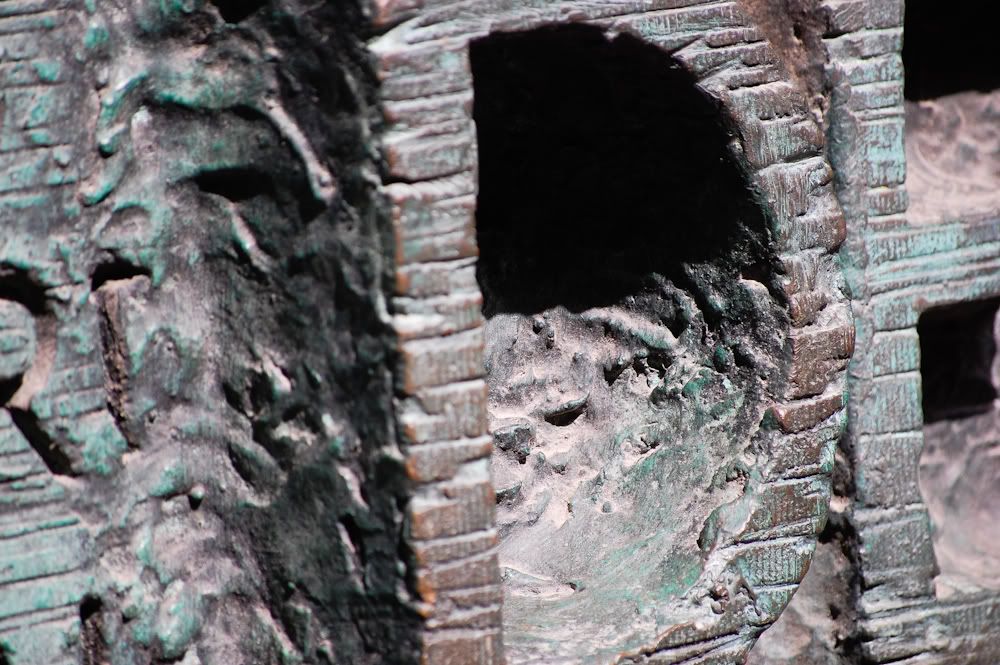 Then we moved onto
Casa Batllo
and another audio guide!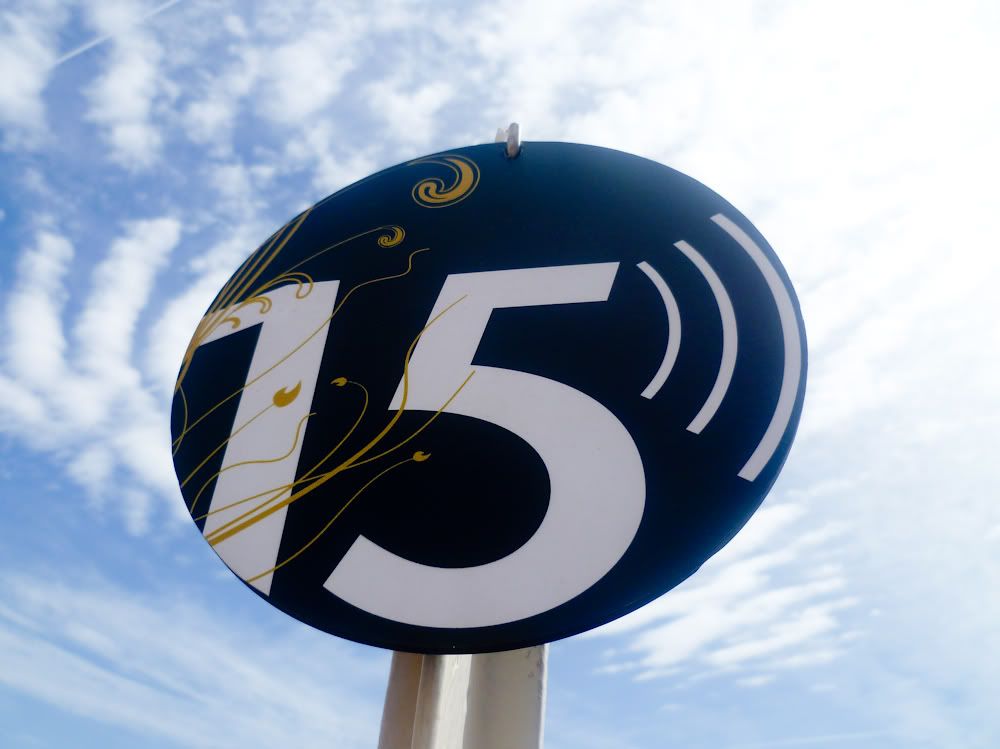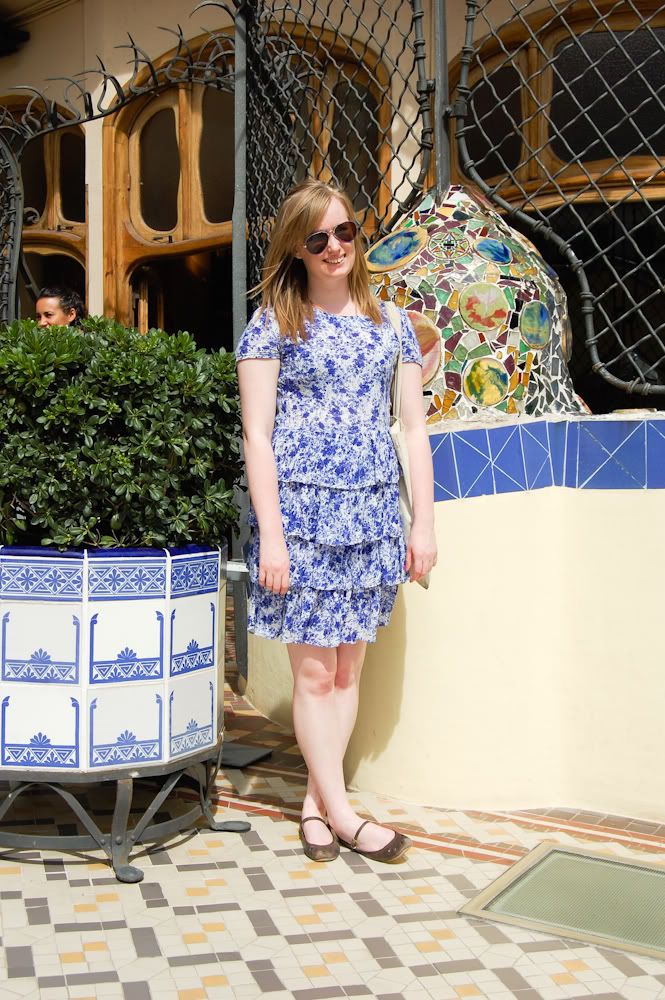 Sunglasses: H&M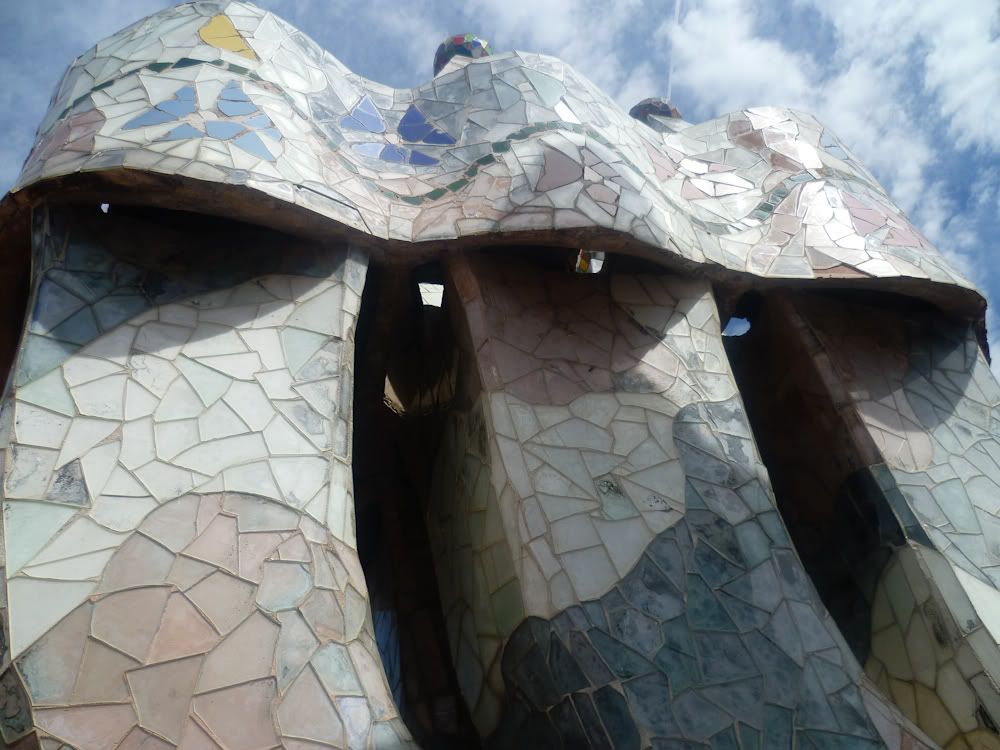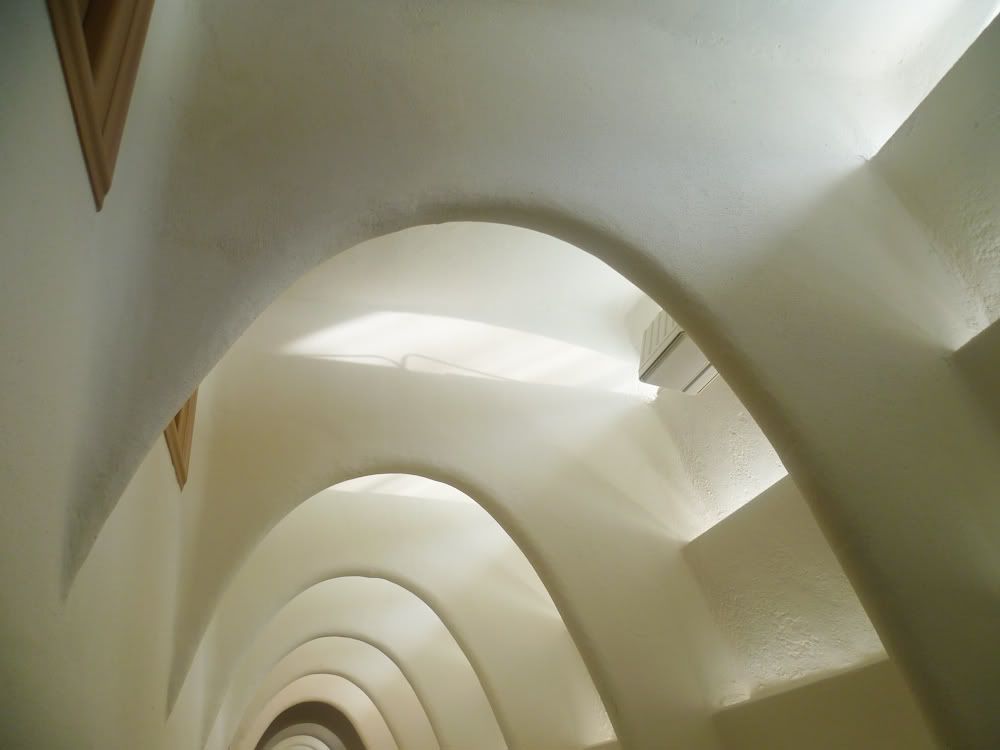 Although the whole house was beautiful, interesting and bizarre, I loved the 'attic' the most. This was where the laundry and boring stuff would have taken place. It shows Gaudi's skill and vision that even the most mundane part of a house is beautiful, elegant and extremely functional.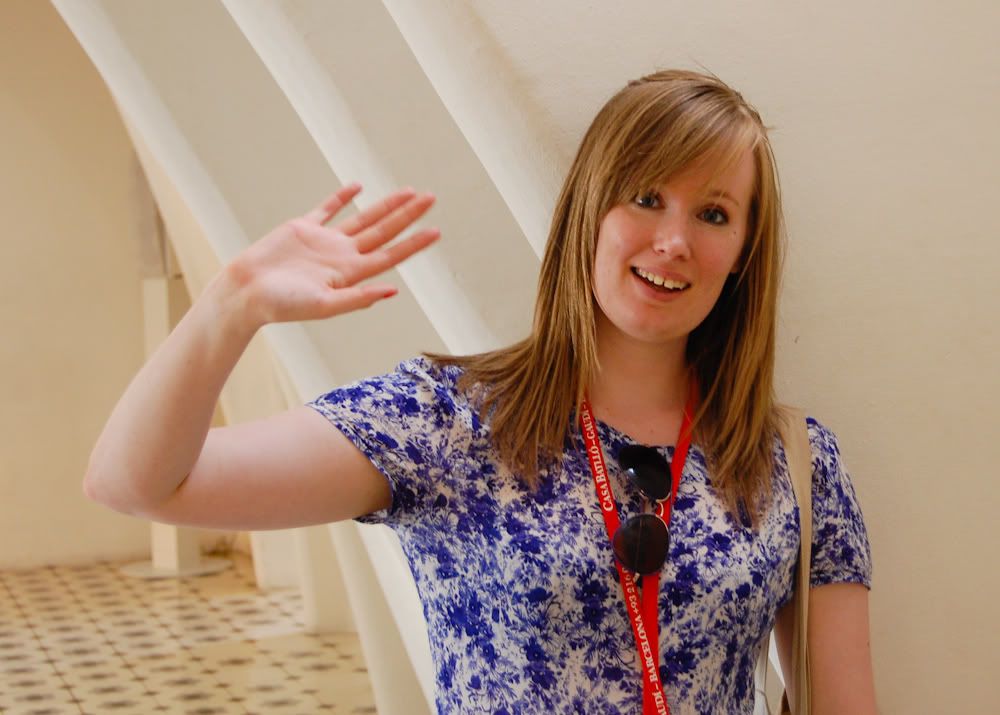 Who am I waving at? Oh it's Gaudi! Bye bye Gaudi! This was a hologram, well done Edd for managing to capture it on camera!