As the weather gets cooler, I am excited about my changing wardrobe and want to start sharing photos of new purchases! So here are the last photos from Barcelona: ones that didn't fit anywhere else.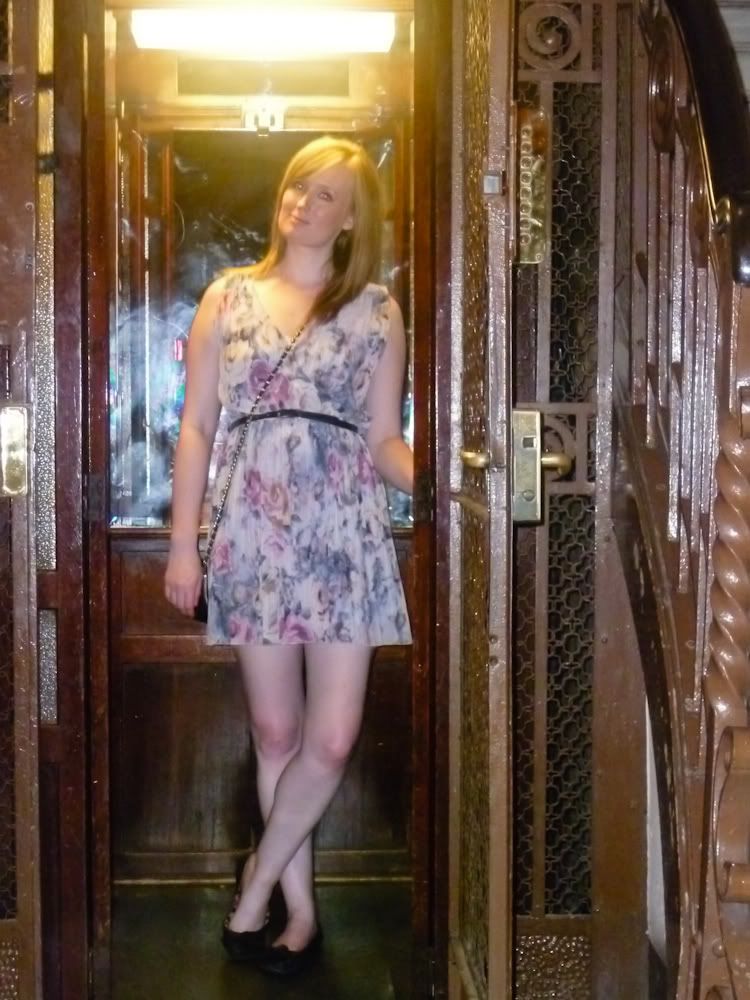 The original lift in our apartment block. I am wearing a Topshop dress, vintage via ebay bag and Dorothy Perkins pumps.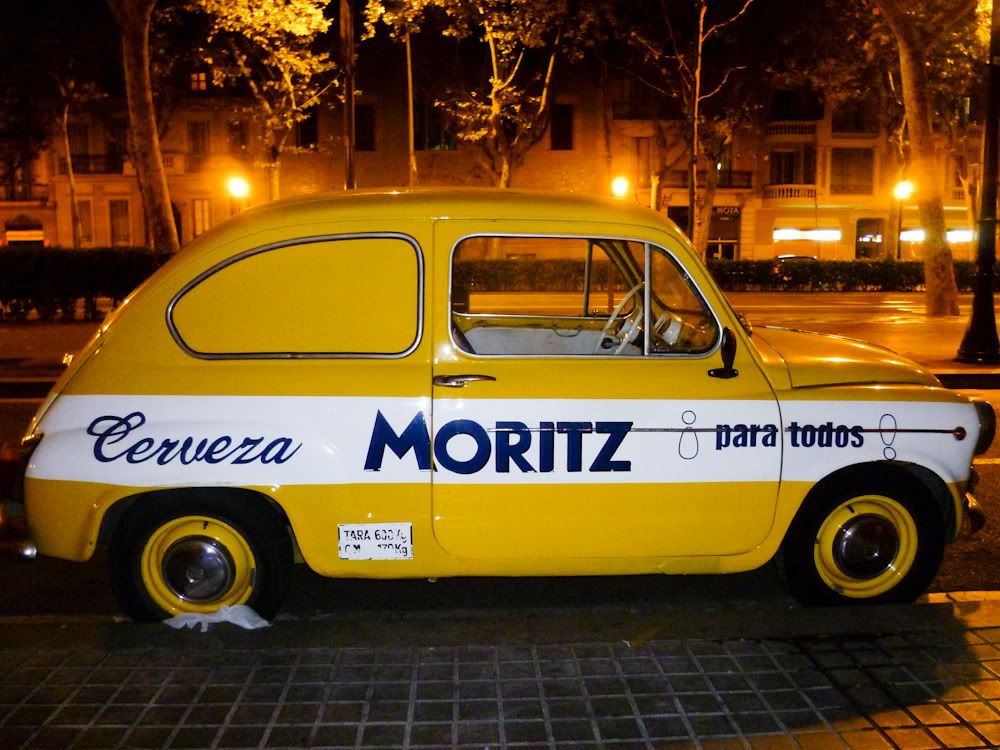 A cool car we passed on the way back to the flat one night...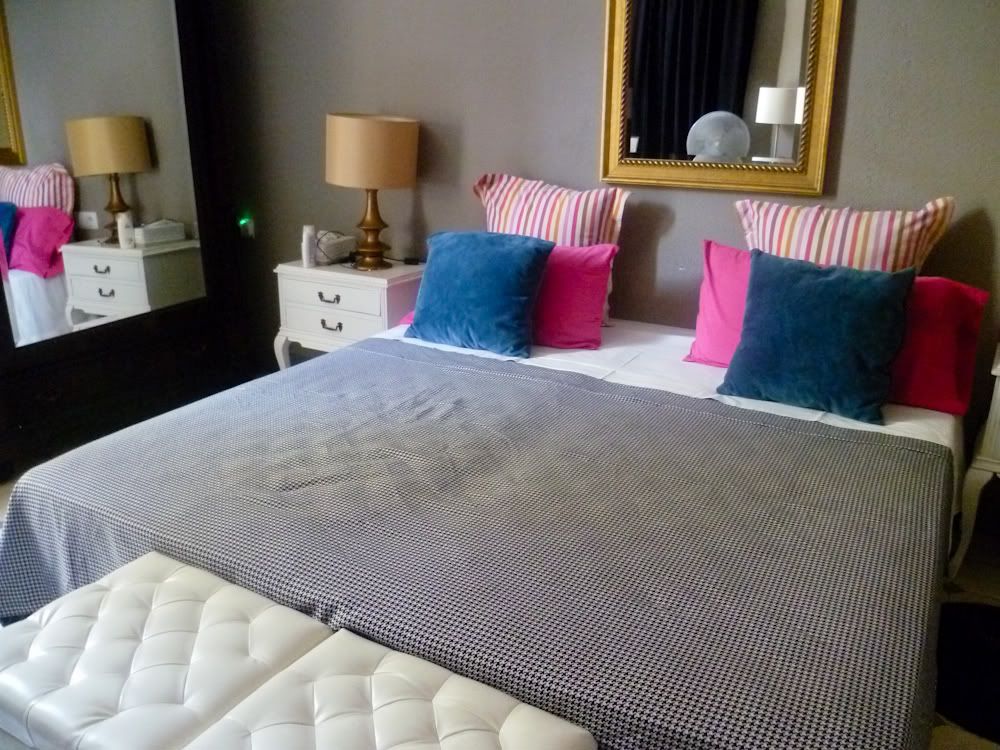 Our lovely room. We stayed at Casa De Billy Barcelona which is a very cool B&B/hostel type place. The decoration was quite ostentatious, in a cool, fun way though! I got very excited every time the sheets were changed haha. This was my favourite, the sheet was a houndstooth material!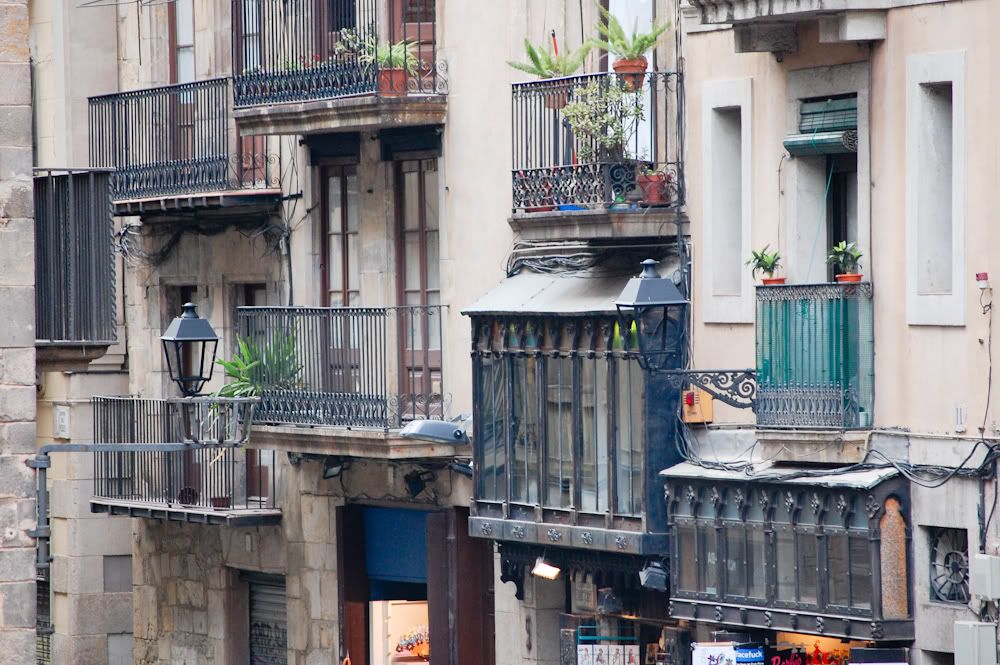 Pretty balconies in the city centre.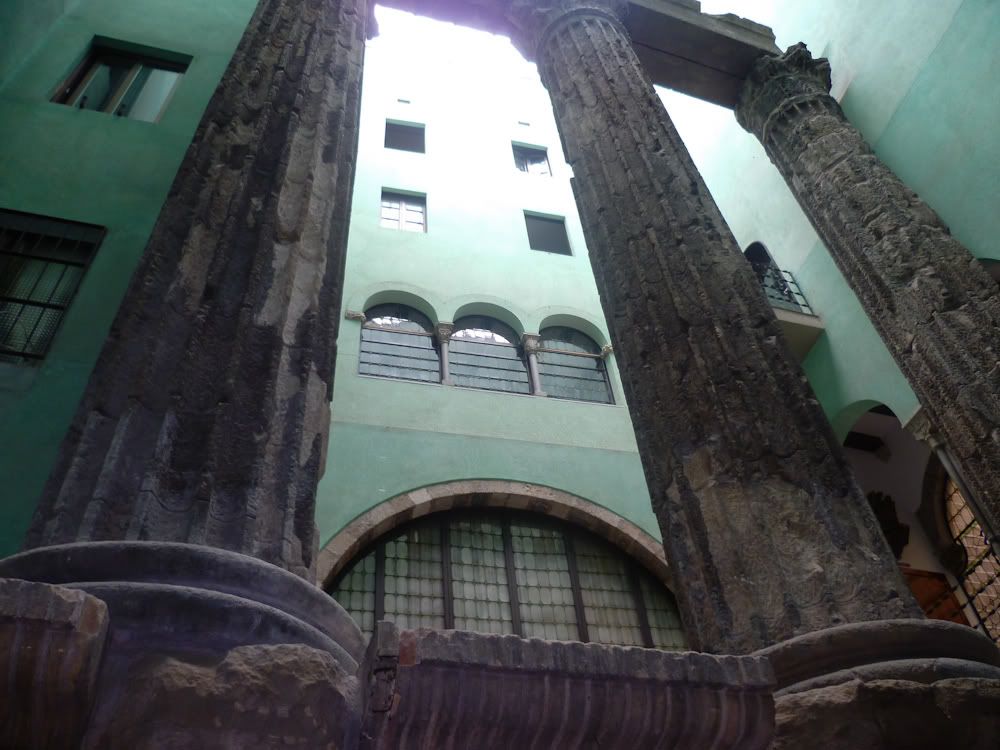 Roman ruins. There was a picture of what it would have originally looked like, and it was interesting to see how much it looked like the Bath Roman ruins. I suppose they had a system that worked, and why change it?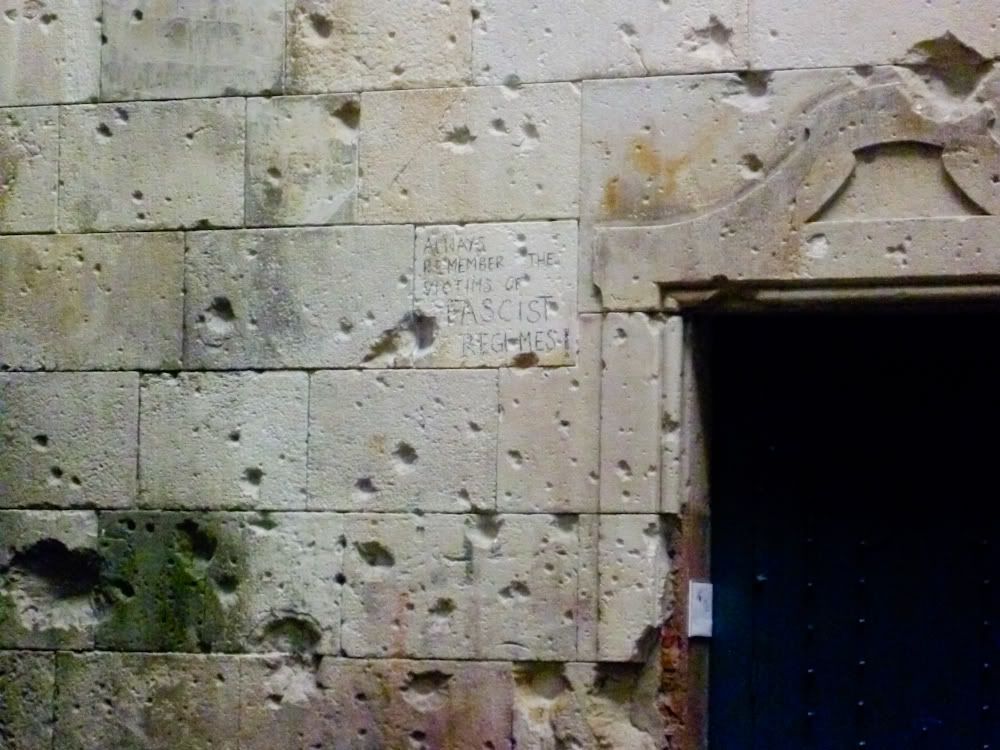 We went on a guided tour of the Barri Gotic (old quarter) which was interesting. The guide was a Barcelona man who was very passionate about his city. This photo is from a pretty square with a school in it. The square was heavily bombed during the Spanish Civil War and you can still see the damage today. I noticed this poignant slogan.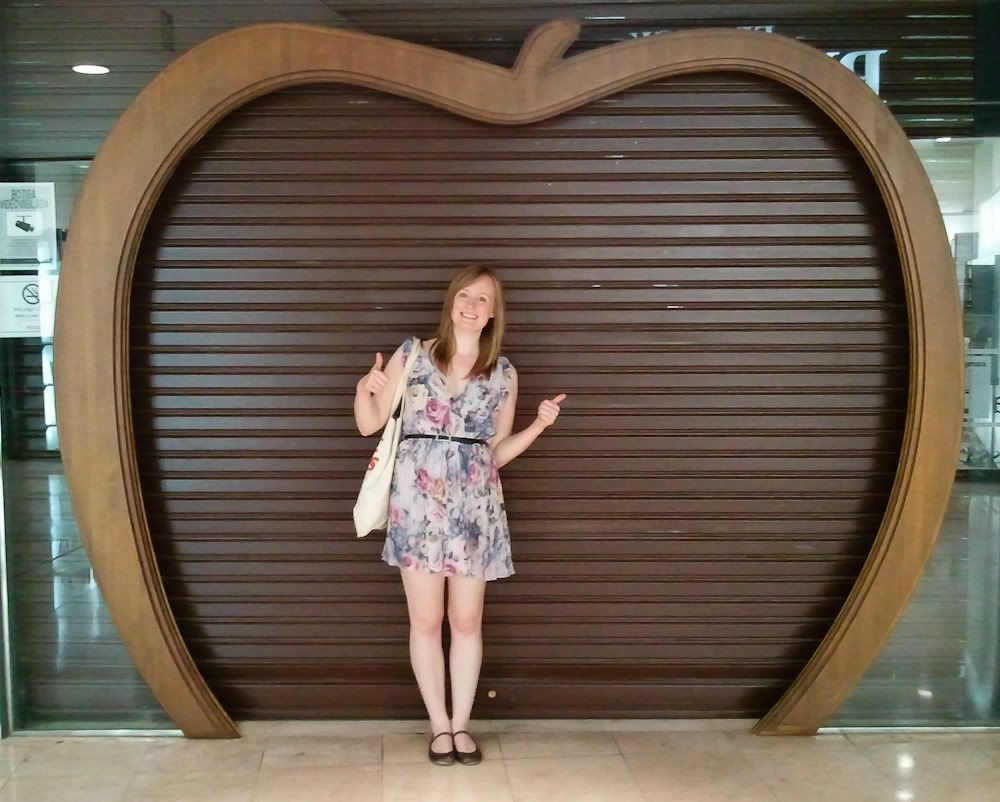 And finally an obligatory cheesy photo in an apple! This was a healthfood shop. Shoes from Topshop, bag from Alphabet Bags. I hope you have enjoyed my Barcelona pictures as much as I have enjoyed sharing them!