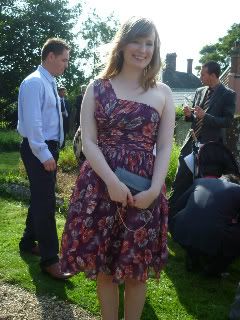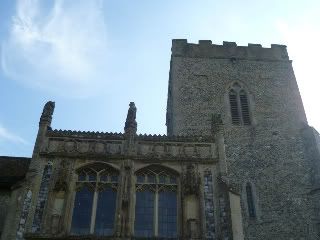 The Church
I have just got back from Suffolk where I have been over the weekend for a wedding. It was a beautiful day. The weather was perfect, the venue was stunning and the whole day went smoothly.
Outside the church with Edd, me looking slightly concerned about the camera!
I wore my super bargain Oasis dress (£60 down from £150 woop woop) and felt really happy and comfortable all day! I managed to find some grey shoes to wear in the end, I impressed myself by standing in stilettos all day. The large amount of prosecco helped somewhat.
We were seated on the 'Tower of London' table, worryingly.
Yummy cake- I really like this cupcakes for wedding cakes trend.