Naturally, you go to Barcelona, you see something of Gaudi! First stop: Parc Guell. I was delighted to discover it was free.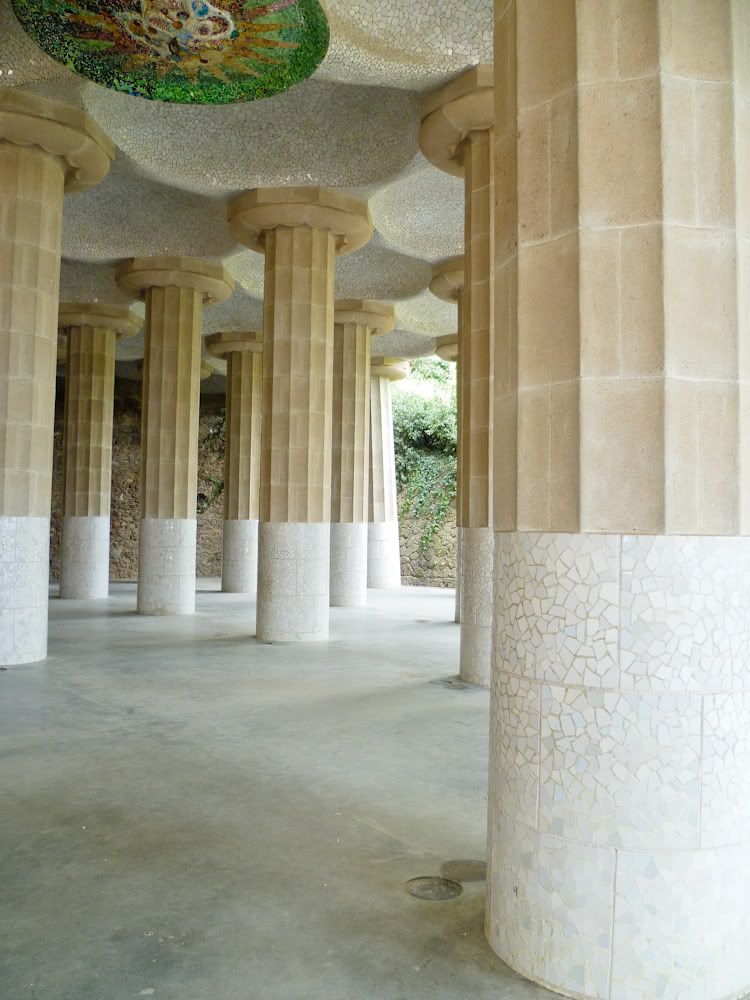 We had rather naively planned to have a chilled out day there, have a picnic, read a book. This plan was scuppered by the millions of tourists taking pictures (like ourselves)and the lack of benches in the shade. The top photo was achieved by me standing in the same spot for about ten minutes and quickly taking a picture when no one was in frame.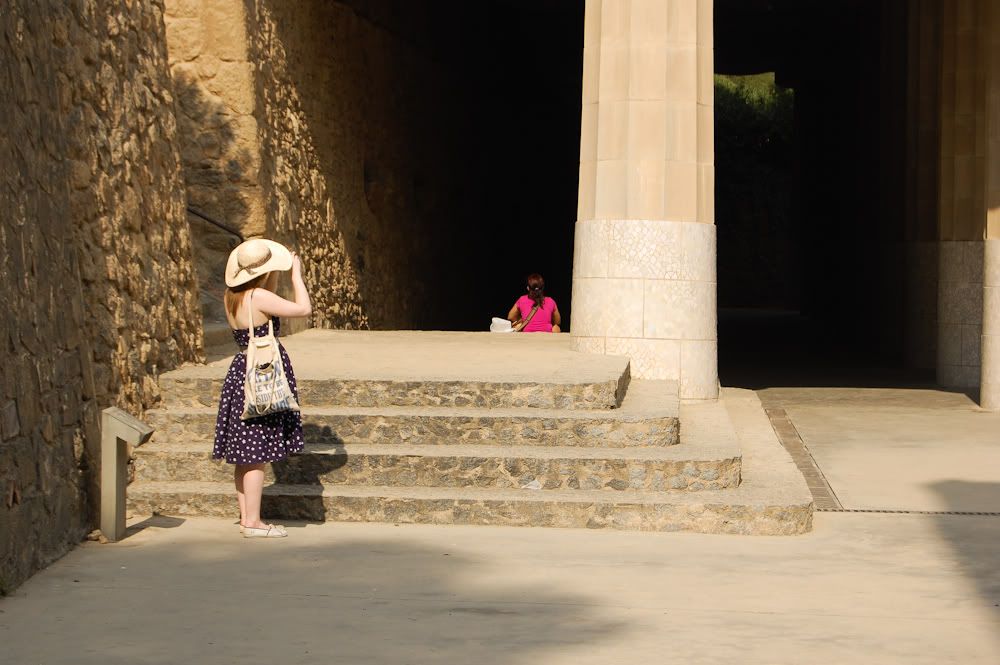 I would love to go back out of peak season and wonder about through the columns and sit on the pretty colourful benches at the front.
Dotted throughout there are columns which appear to rise out of the ground. We sat down to eat amongst these columns and stopped for a photo too.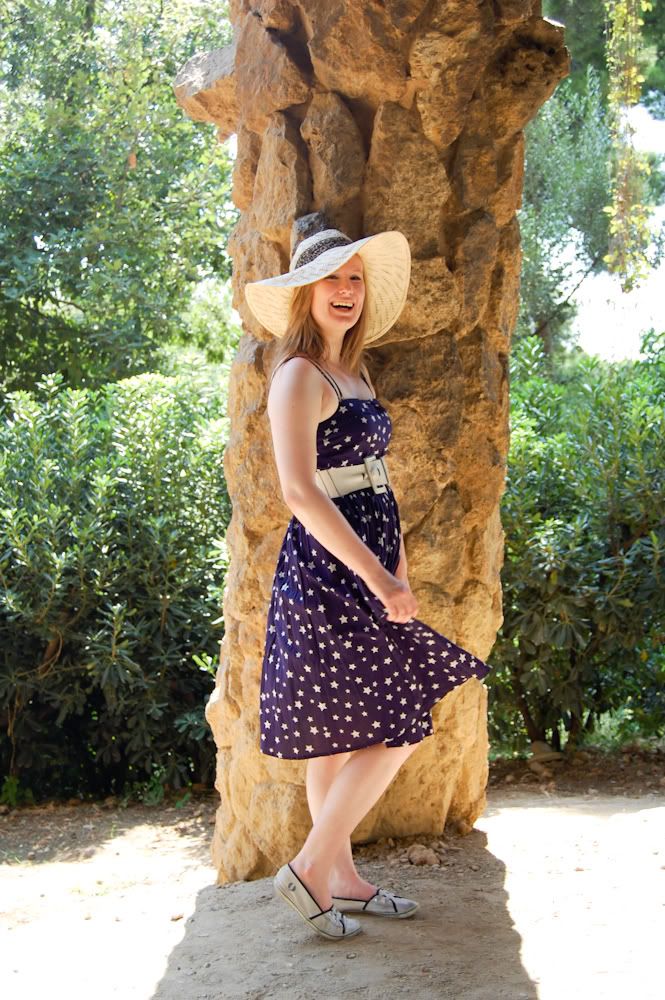 Hat: Accessorize, Dress: Primark, Belt: Topshop, Pumps: Fred Perry
If you follow the main path right to the top, you leave the park and end up in what appears to be a grotty area behind a school. But if you keep going you'll get a lovely surprise at the top.
Bag: Alphabet Bags
If you look on the left of the picture you can see the Sagrada Familia! More on that coming soon.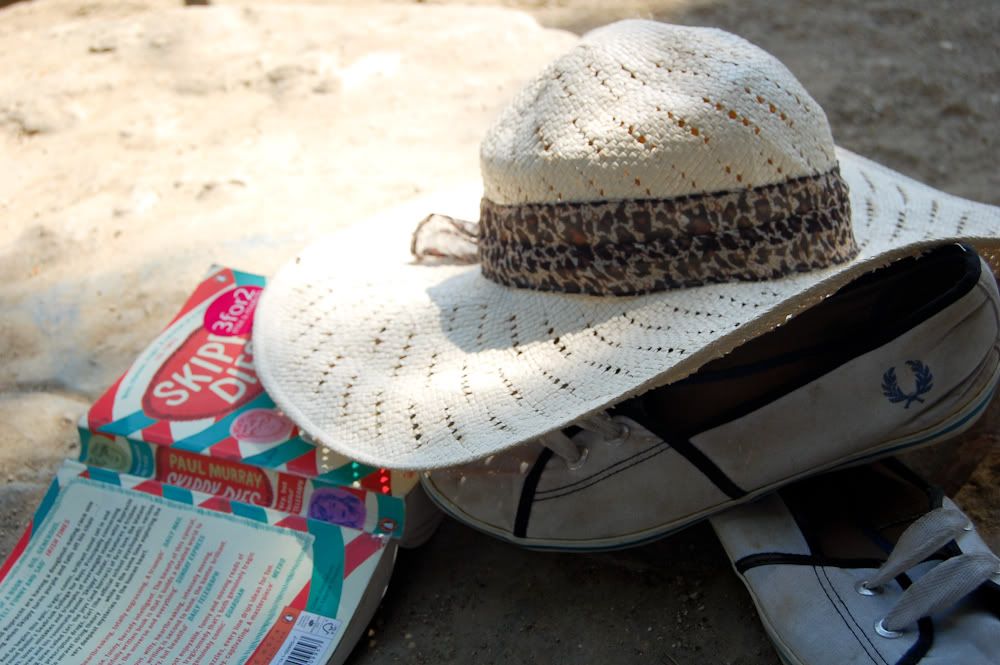 Took my shoes off to rest my weary feet and sat down with a book for a good hour. It was so peaceful up there, definitely worth the trek!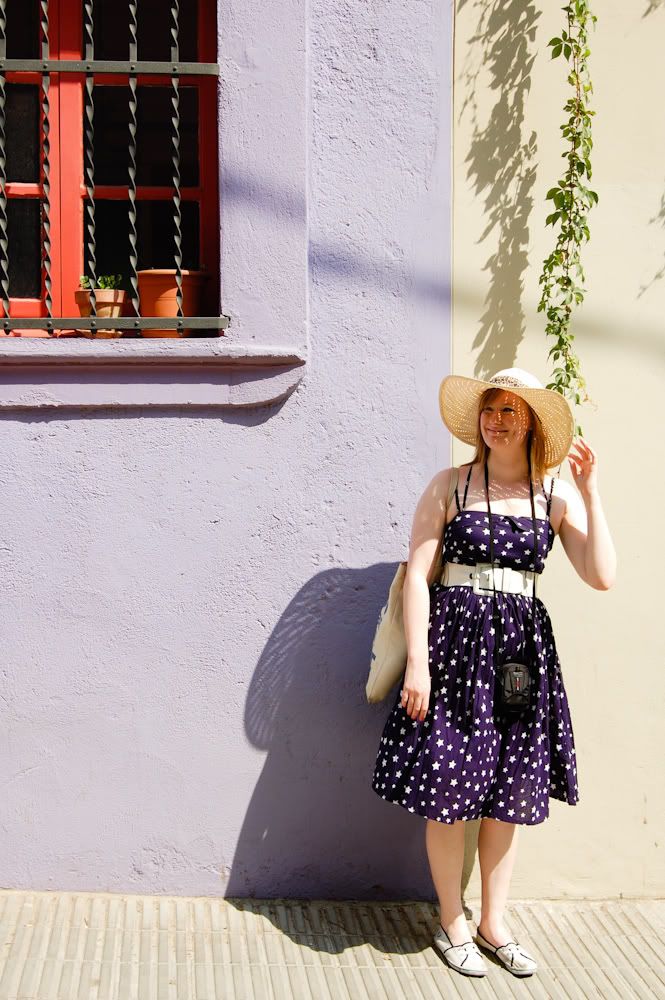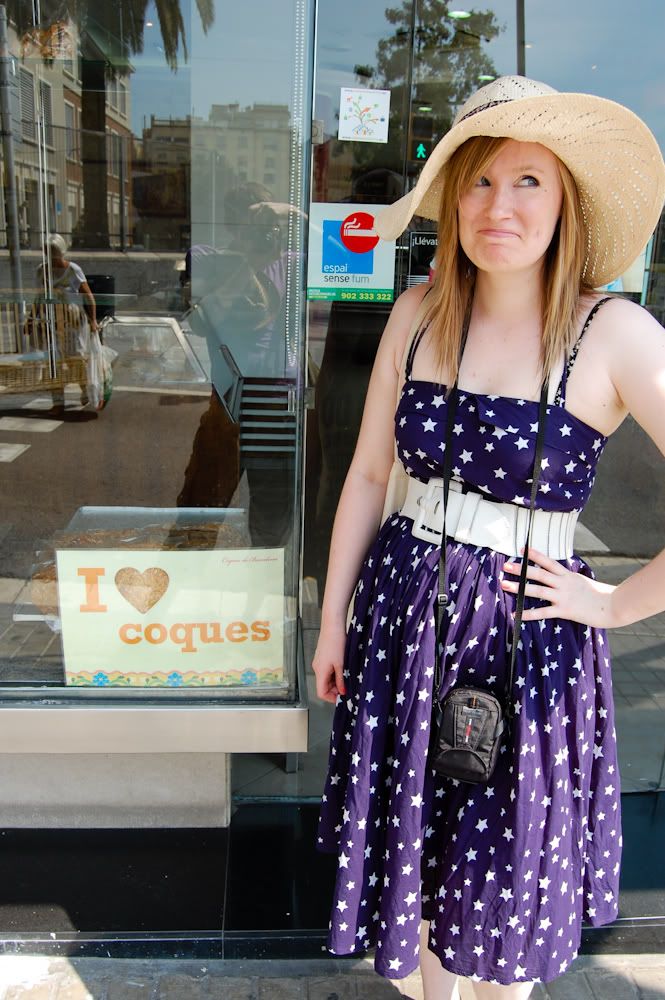 Obligatory comedy lost in translation moment. (Look at the sign)
A note on the dress, and the one I wore in the previous post. I realise I am always wearing these in travel posts, but they ARE my perfect holiday dresses! Easy to layer up or down, so comfortable, and the large amount of material=a tray for picnics!