(Last weekend)
Thursday
Chilling out, spending some time with Edd, had a yummy KFC and watched
'The Hour'
. Has anyone else been watching this? It was hailed as the UK's
'Mad Men'
but it's not really, at all in fact. It's not perfect but I'm really enjoying it. I love Romola Garai, I think she's gorgeous and such a good actress.

Dress: Oasis, Bag: Alphabet Bags, Shoes: Topshop
Friday
It was Edd's Mum's birthday so we had champagne and nibbles at
Bar Epernay
at The Mailbox. Edd's family occasions always seem to start there, probably because of the 'cheap' champagne deal. Very decadent! Then we had a nice meal at
Bar Estilo
, we ordered a little too much tapas and I was stuffed! I'm addicted to chili king prawns, they are the tastiest thing.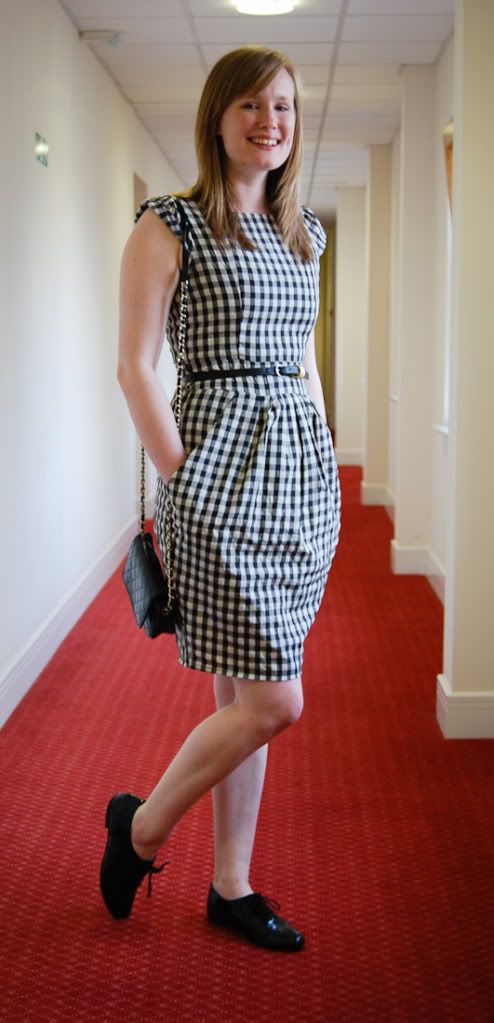 Saturday
We popped into town to try out the coffee at
6/8 Kafe
as we are quite keen on supporting independent coffee shops. It's very nice there! If you're in Birmingham, it's just off Pigeon Park. I don't think that's the official name, but it's where the emos hang out, opposite Snow Hill Station.
Later we went to
Island Bar
because someone I vaguely know was having their birthday party there. Mainly I wanted to see my friend Rach, and meet some people who we went out with later. Also Island Bar has the best cocktails in Birmingham in my opinion! Cocktails with egg whites and bizarre spirits I've never heard of!
Me and Edd and my friend Sophie and her boyfriend then went to
Vudu
, the new(ish) alternative club. I really liked the venue, but Saturday nights there are perhaps a bit too heavy for me, I'm more of an indie girl!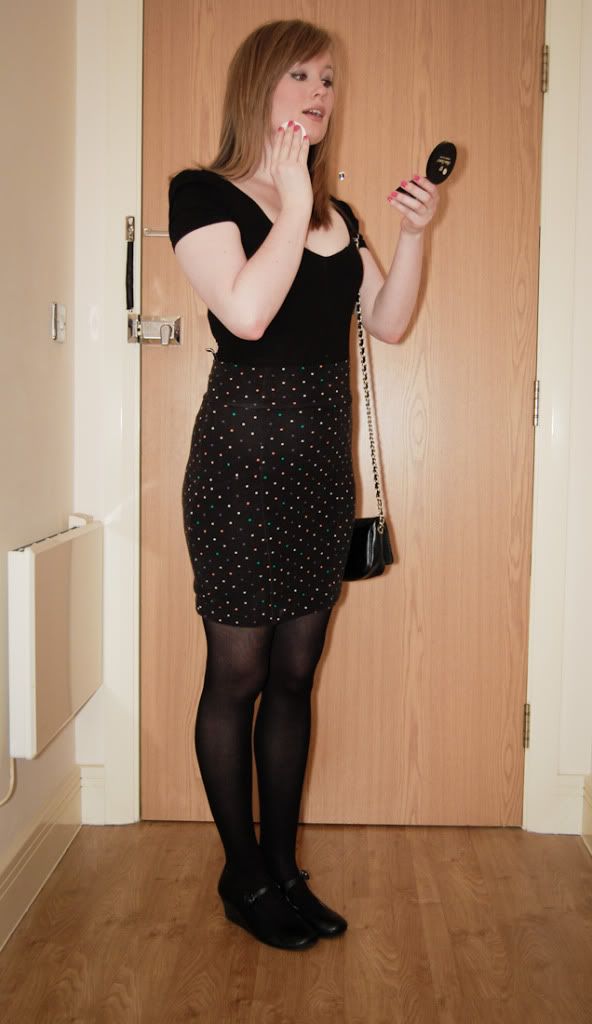 And then Sunday I was back at work for 6 shifts in a row. It's been knackering but it's worth it to get the weekends off.