Can anyone tell me where I can get a nice pair of grey/silver heels?! I want some to go with the dress I talked about
here
.
As they are for a wedding, there are a few important features they must have:
*Must be purchased within 3 weeks so I can practice walking in them.
*Must be comfortable enough for me to be on my feet all day (no spindly heels!)
*Must be classy and elegant.
*Must be under £60 though I suppose I can go a little higher.
*No peep toes.
Am I asking too much? Here is the sort of thing I am talking about.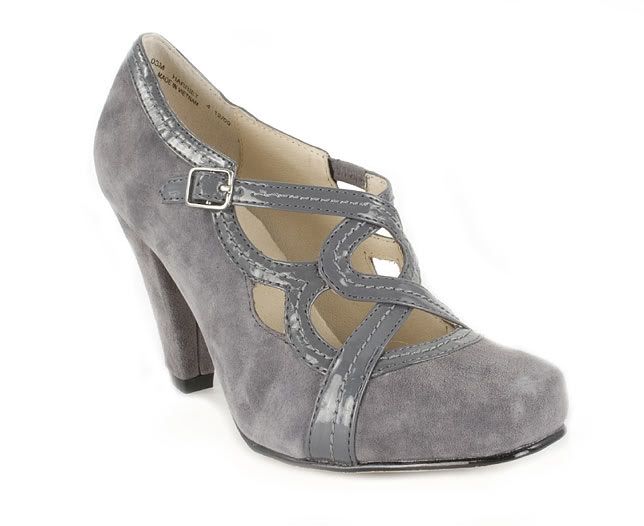 These are from Hush Puppies at
Barratts
and would be perfect if only they had my size left! I am going to pop into the store today, maybe they will have my size there.
I would also accept something like this.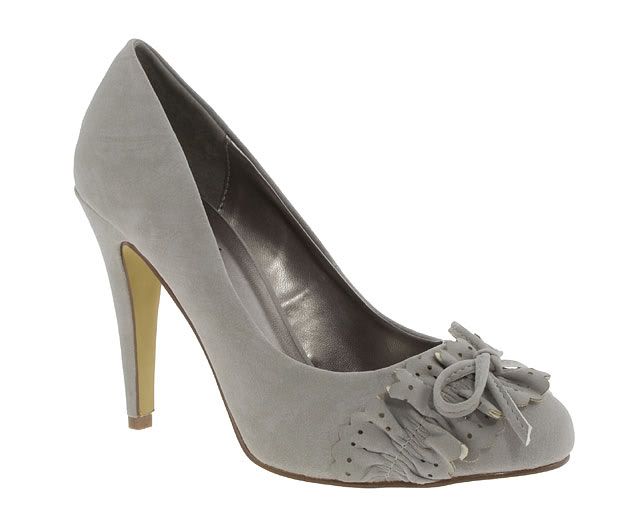 Also from Barratts, though preferably without all the fuss at the front. The heels are a leetle too spindly for me but I would accept them.
I don't think I'm asking too much, just a normal pair of grey court shoes! However all the shops have to offer are: (All of the below come from
Schuh
)
Stripper shoes
I appreciate that they're meant to be TOTALLY COMFORTABLE and everything, but would they go with my dainty 50's-esque dress? No.
Ridiculous heels
Not only are they not exactly the look I'm going for, I'd also have fallen over by 2.30pm.
Strappy strappy strappy!
Ugh they're just not me at alllllll!
Now what I really want is these....
A little too ostentatious? Perhaps.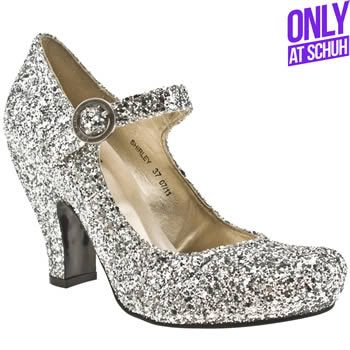 So if anyone has any suggestions, pleeeeeeease let me know!